How to host your Rustic Wedding!
Hosting a rustic wedding is trendy and can be easily personalised to your desires. The Rustic Wedding theme attracts relaxed couples that want a cool, relaxed and low key vibe for their big day. Let us show you how to style your 'Rustic Chic reception.
Those of you who have been lucky enough to attend an amazing Rustic Wedding knows first hand how natural and relaxed they feel. Rustic celebrations are timeless and they evoke a link to nature and country. You can choose anywhere with raw materials, a working history and a natural setting. They can be held in the most casual of settings like barns and lodges to stunningly renovated old factories and barns.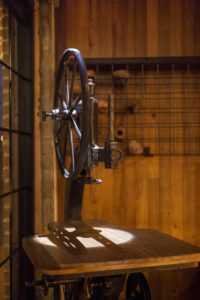 Wood, steel, brick and greenery make up the bulk of the décor. Some spaces can be shabby and some are chic, but they all have their appeal. The joy of this theme is using old wine barrels, chunks of timber, wheel barrows, and other intriguing miss matched items. You can use fresh fruits, wild flowers, cutting of luscious greenery from the side of the road. Rustic themes can also be used in a modern environment to give the space that natural and accessible vibe.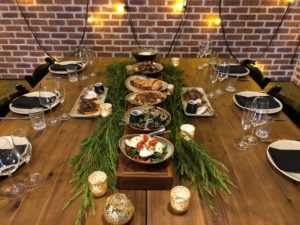 Recycled Timber Tables, and hand foraged greenery by Factory 51, Rustic Wedding Venue
Rustic Ceremony Venues.
When choosing an outdoor rustic ceremony location look for either natural overgrown backdrops or large fields of green grass. For an inside venue, you can look for an old church or an old hall that is already packed with rustic charm. Another great idea to to host it at the same location as your rustic reception.
To style your reception, start with the arbor. This can be made our of any raw material, from wood, to steel, copper or plastic (with gold or copper paint). These unique objects can be covered in fabric or laced with Australian native flowers and season foliage. Copper fairy-lights can then be weaved through the greenery to make some magic
Rustic Photo Opportunities
Brisbane is also blessed by suburbs like Newstead that have rustic walls and buildings wherever you turn making it the perfect place to grab the majority of your photos. For a more Queensland vibe, head to the bottom of the kangaroo point cliffs to take some shots in front of native plants and the stunning cliffs. This spot is also one of the best vantage point for river photos on the rocks.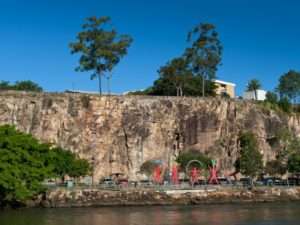 Source: My City Life
Host the rustic wedding that you have been dreaming about at Factory 51. Its inner city location and endless charm, make it the perfect dream venue to say "I do". You can host your ceremony and reception in the main warehouse under a giant crystal chandelier and surrounded by natural materials and charm. A unique reception space is the ultimate place for your most special day.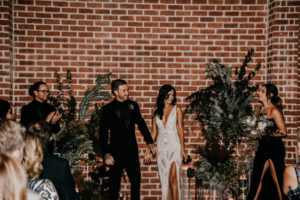 Venue: Factory 51, Rustic Wedding Venue
Factory 51 is one of Brisbane's best kept secrets and is Brisbane's ultimate urban wedding location with outstanding rustic and industrial character and appeal. This unique and unforgettable wedding space has a gorgeous signature crystal chandelier, high ceilings and is blessed with gorgeous red brick walls Enjoy a remarkable high-quality culinary experience, complemented with boutique beverages and served by our friendly and professional staff.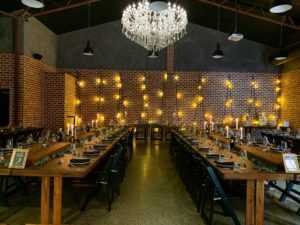 Photo by Factory 51, Rustic Wedding Venue
The exclusive Workshop Function Room is the perfect location where rustic industrial meets chic elegance. The giant crystal chandelier sets the mood as it hangs gracefully from the room's exposed steel beams, complemented with ambiance from festoon lighting draped along the rustic barn-like brick walls. The private jade marble-top bar looks out to the laneway alfresco area – the perfect little spot to retreat for some quiet time. This space is perfect for a reception at any time of year with full climate control to keep your guests comfortable all year round. This room is sound-proof making this space perfect for bands and DJs. This space is suitable for up to 148 guests seated and up to 200 for a cocktail reception.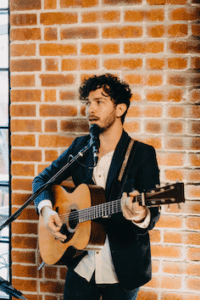 Raconteur Photography