ARE ELOPEMENTS, MICRO-WEDDINGS, AND SMALL WEDDINGS THE FUTURE?
Restrictions around weddings may have eased, but it seems that smaller intimate celebrations are here to stay. Australian registries have noted a jump in elopements, whilst wedding planners are reporting a greater number of enquiries for micro- and small-scale weddings. If you're engaged and wondering whether a smaller wedding is for you, read on!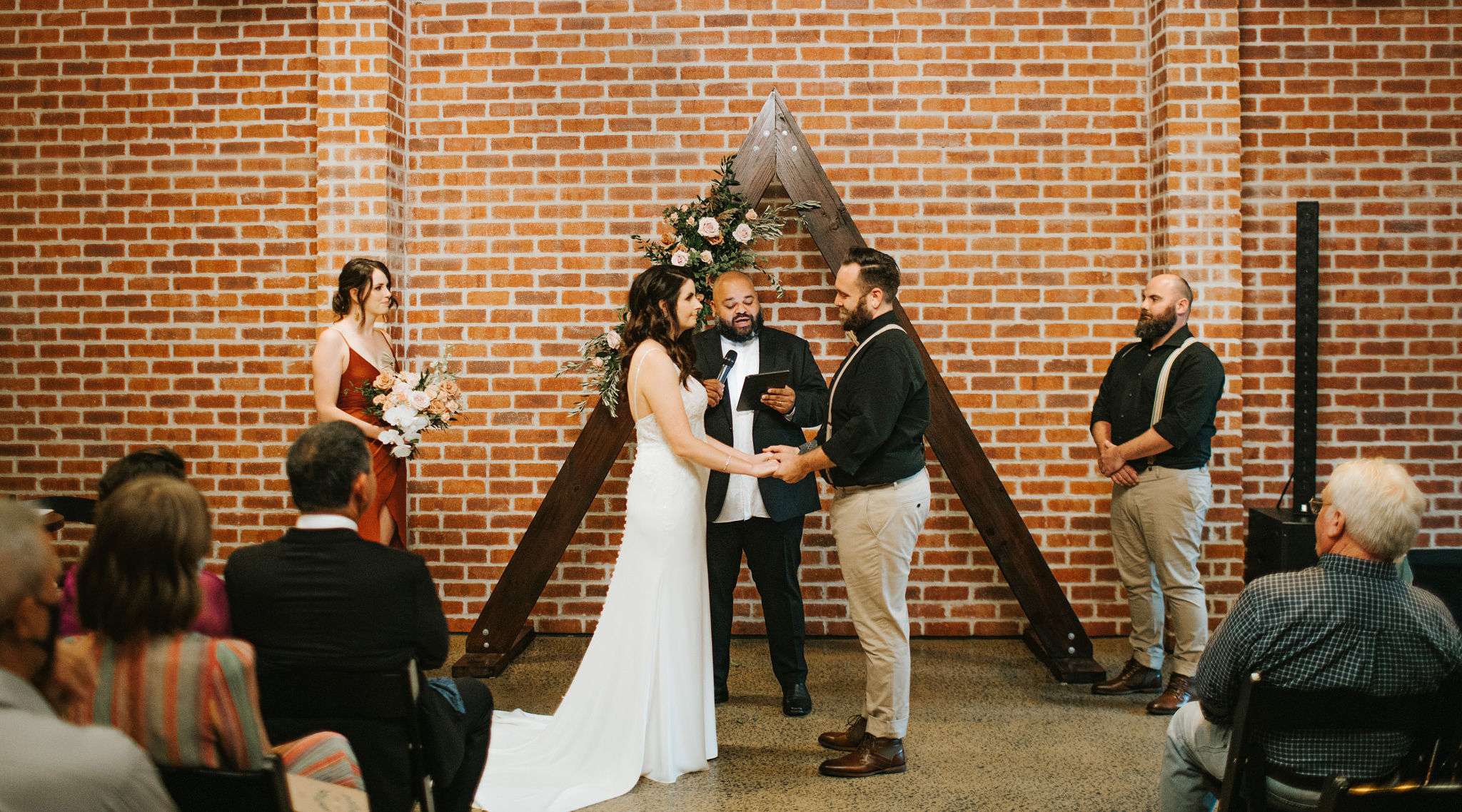 What's the difference between an elopement, micro-wedding, and small wedding?
Definitions between the three vary, so we've outlined the key distinguishing factors below:
ELOPEMENTS
An elopement is generally conducted with just the officiant, couple, and marriage witness present. The emphasis is on the secrecy of the nuptials and involves minimal wedding planning. A photographer or videographer may act as the witness, or at times, this role is extended to the couples' parents or best friend. Photos of the elopement – usually held in a dreamy location – announce the marriage publicly soon after.
MICRO-WEDDINGS
A micro-wedding has the trademarks of a regular ceremony and reception, on a much more intimate scale. In addition to the bride and groom, the guest list (ranging from 10-40 people) usually consists of immediate family and your closest friends. Because of the low guest count, couples may make the most of private residences, group reservations, or smaller exclusive venues.
SMALL WEDDINGS
A small wedding is only distinguished from a regular wedding by the number of guests. With the average Australian couple inviting 100 guests to their wedding*, a small wedding sees around 40-80 people partaking in the celebration. In addition to immediate family and close friends, the guest list may extend to close relatives or the next friendship tier.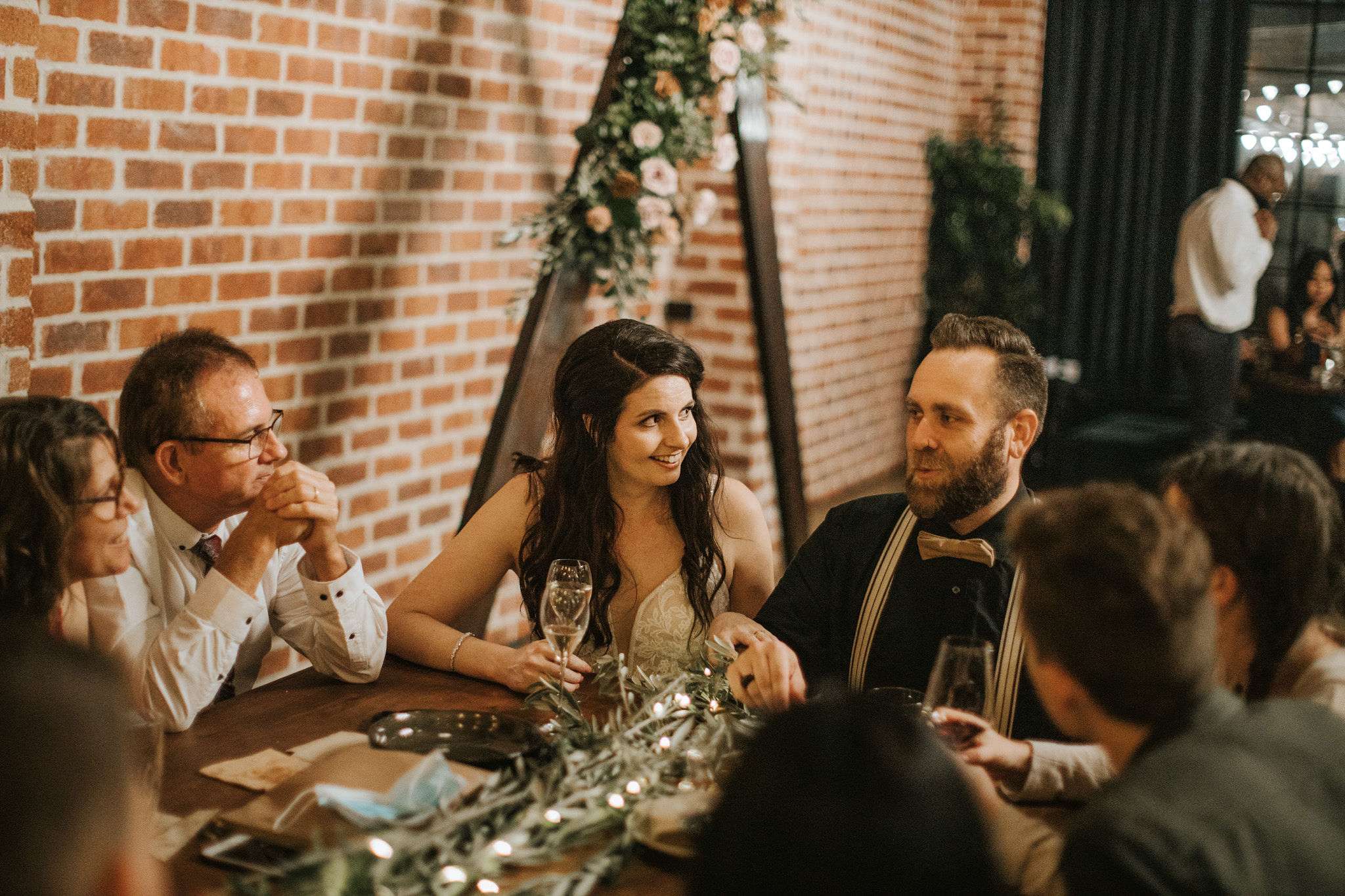 What's contributed to the popularity of smaller weddings?
Take a look at the following contributors and see if you can relate:
48% of couples had wedding plans postponed over the past couple of years due to Covid-19. With a seemingly clear window ahead, they're keen to act quickly and tie the knot. Smaller weddings can mean greater options and availability on short notice.
Those that forged ahead with elopements and micro-weddings proved that bigger isn't necessarily better, and that beauty and meaning can be found in small packages. What may have once been considered less than ideal, is now increasingly desirable for a couple's big day.
The ongoing financial impact of Covid-19 has been significant with many still feeling the pinch. Add the heightened cost of living, and couples are often choosing between a wedding and a house deposit. Smaller weddings simply make better financial sense.
There has been a gradual shift over the years from the traditional formal wedding to a more relaxed vibe. As the formality has lessened, so too has the expectation to invite everyone you know. This intimacy has freed couples up to plan a wedding that reflects who they are.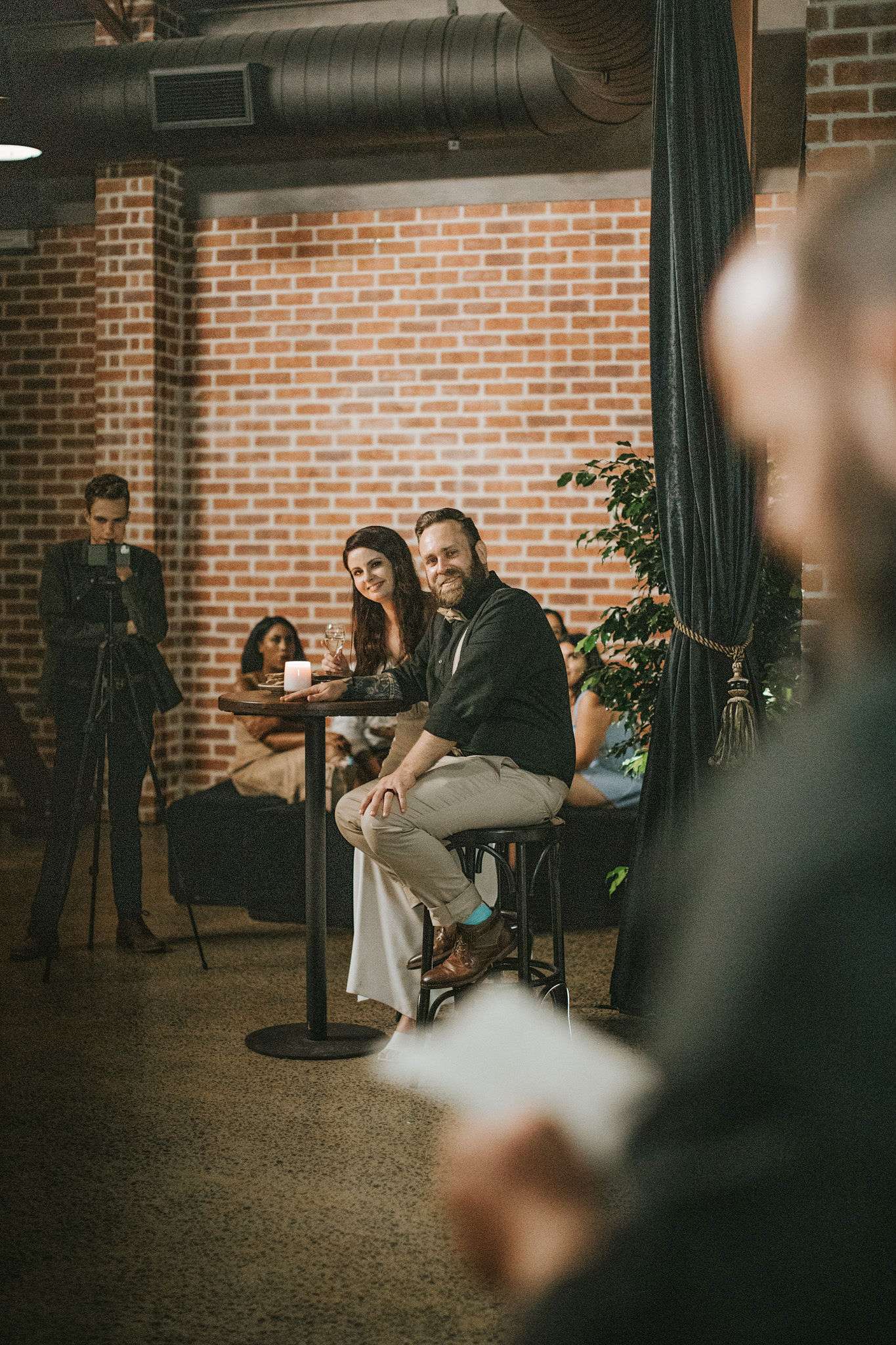 What are the benefits of an elopement, micro-wedding, or small wedding?
LESS COST
The potential for reduced wedding costs is the biggest benefit to eloping, holding a micro-wedding, or small wedding. Whilst costs may remain the same for smaller weddings in terms of attire, photography, or celebrant fees; the per head food and beverage saving continues through to table styling and venue hire. You simply need less, which in turn may cost less.
For those who want to allocate their entire budget, a smaller wedding enables funds to be directed to the place/s of your choosing. That may be your dream dress, an extended honeymoon, or an exclusive estate covered in reflexed David Austin roses. All of which may not be achievable with a larger guest list.
One hurdle that smaller weddings may face is that of minimum food and beverage spends. Be sure to choose a venue that caters for smaller weddings by offering reasonable minimum spends.
MORE FLEXIBILITY
With a smaller celebration comes greater flexibility in terms of venue options and wedding dates. Big weddings tend to be fixed to weekends due to the sheer volume of people unable to make it during the week. But, a celebration with just your nearest and dearest? Suddenly, that's a possibility! Mid-week weddings are on the rise with 56% of couples considering a weekday wedding*. Venues that cater for smaller weddings may also offer sweeteners to encourage mid-week weddings.
Factory51 offers 50% off mid-week ceremonies, and $20pp saving for mid-week receptions.
We comfortably and conveniently host intimate ceremonies in our industrial chic space. After the exchange of vows, guests will be invited for refreshments at your private marble bar whilst you have photos taken. During this time, we draw the black velvet curtains and magically transform the room for your stunning reception.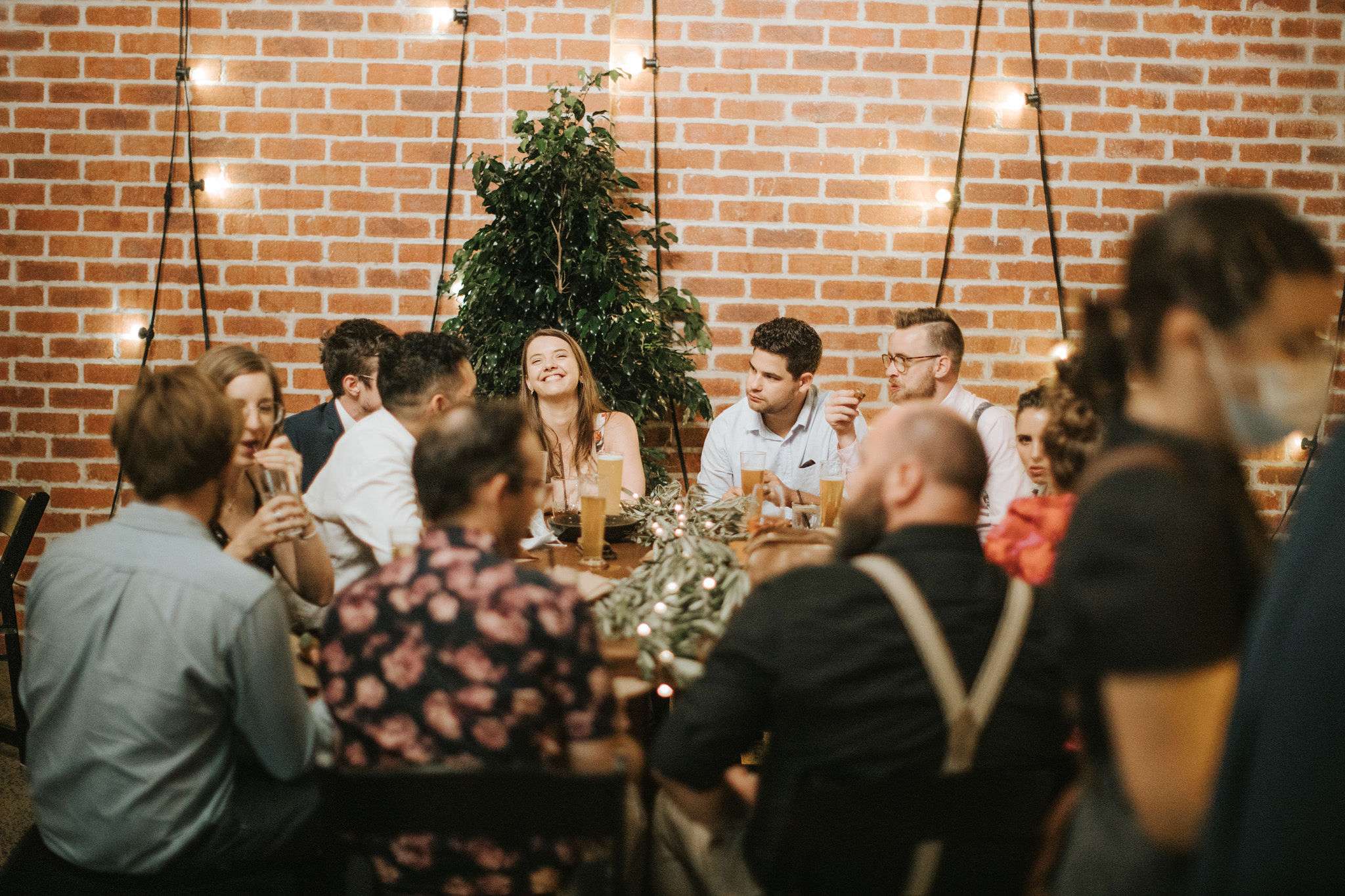 LESS STRESS
Ask any bride and groom how wedding planning is going and you're likely to hear the word 'stressful' mingled in their reply. Lower guest numbers may not directly reduce stress, however there is an overall feeling that a smaller wedding is more manageable. Add the aforementioned benefits of potentially less cost and greater flexibility, and we can see the stress starting to ease already. If you're after a positive wedding planning experience with minimal stress, then a small wedding may just be for you!
MORE INTIMACY
You know those weddings you've been to where you've barely been able to congratulate the bride and groom? Our bet is they had a full house! One of the benefits of an elopement, micro-wedding, or small wedding is the greater intimacy experienced. Whether it's just the two of you standing atop a mountain, or a cosy gathering of loved ones, you'll have more time for meaningful interactions.
Our all-in-one romantic and rustic space is perfectly suited to delivering an intimate wedding experience. Picture your closest family and friends seated at long handmade timber tables, feasting on an Italian-inspired menu, surrounded by glowing festoon lights against warm red brick.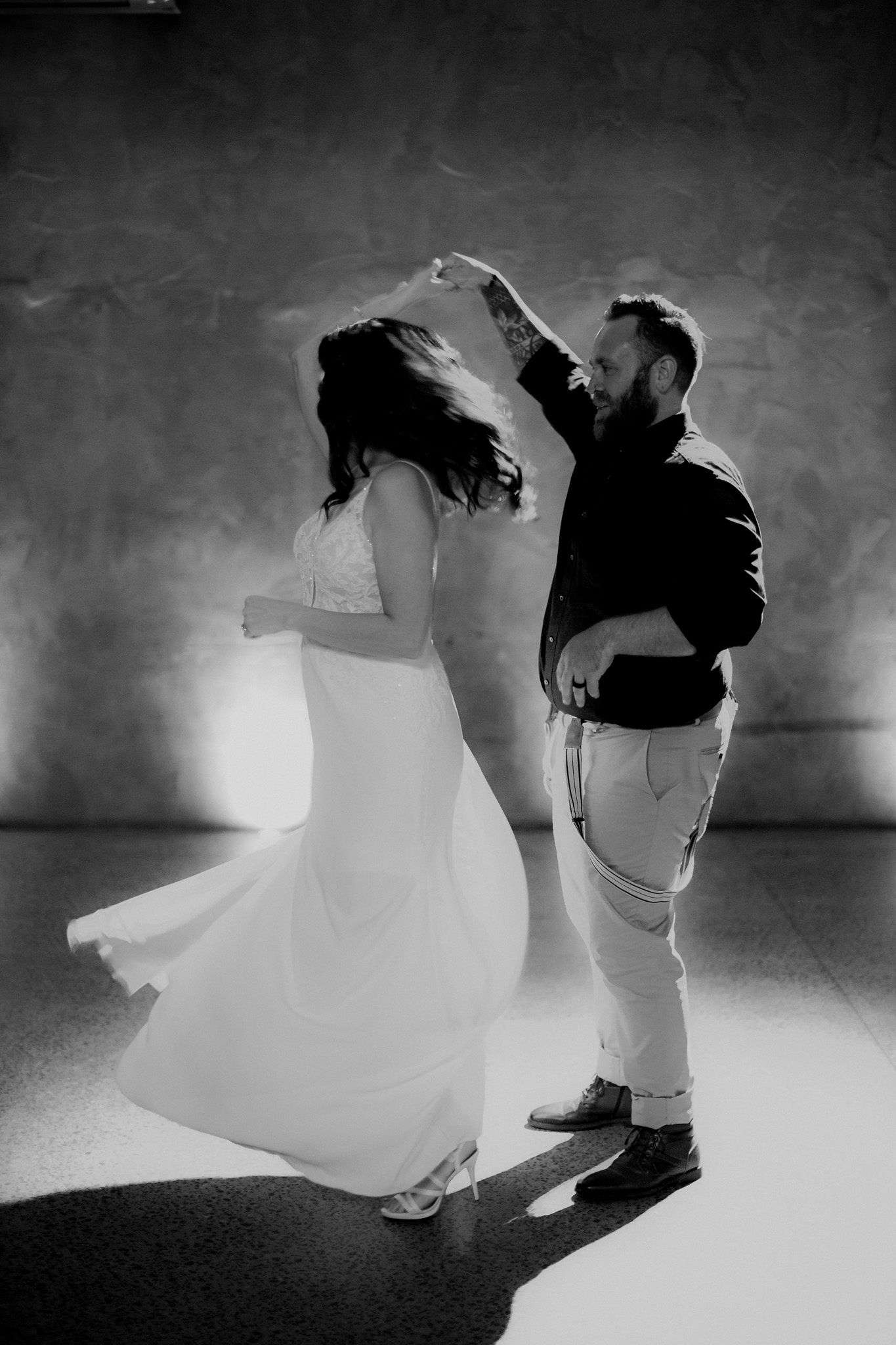 Are you looking for a romantic, stress-free, and affordable small wedding? Factory51 may just be the answer!
Contact us today to discuss how we can deliver your dream wedding on a small scale.
Images of Sara and Allan's mid-week wedding by Jesstookthis.
*Easy Weddings' 2022 Australian Wedding Industry Report