Brisbane's unique industrial & rustic wedding venue
Indulge in affordable luxury with amazing artisan Italian food, all inclusive packages and warm service
Begin your life together with an unforgettable wedding at Factory51, Brisbane's ultimate urban wedding destination. Celebrate with your dearest friends and family under our signature crystal chandelier, surrounded by rustic brick and industrial chic finishes. Be treated to a remarkable artisan culinary experience, complemented by boutique beverages and wonderful service.
Industrial Chic Wedding Venue
Rustic industrial meets chic elegance in our unique Brisbane wedding venue. Whether you're exchanging vows or hosting your reception, guests are welcomed via a private laneway into our breathtaking space ready to house all the love and celebration.
Our signature crystal chandelier hung gracefully from exposed steel beams exudes warmth and ambiance, complemented by festoon lighting draped along exposed red brick walls. Guests will enjoy connecting over handmade timber tables, set with crystal glassware & spanish crockery, set atop polished concrete floors. A jade green marble bar, black velvet lounges, and secluded alfresco area offer further spots for mingling.  
All of our artisan food is made in-house using traditional techniques and passion. We source local craft beers and hand pick local wines to match our amazing food.
Venue Costs & Minimum Spends
Our all inclusive wedding packages include all day room access, 5 hours staffed room hire and all of the inclusions mentioned above and more.
Fill the enquiry form below we will let you know the minimum spend for your chosen date.
From heartfelt speeches to dancefloor vibes, you will be guaranteed comfort and privacy in our climate controlled and sound engineered space. Multiple layouts can accommodate intimate gatherings through to larger celebrations, suitable for up 150 guests seated or 180 cocktail-style.
Our friendly and professional team will ensure that your Factory51 wedding is unforgettable!
Our Executive Chef, Bruce McKenna, has curated the perfect rustic wedding menu, sourcing only high quality, fresh produce to ensure the best culinary experience for all your guests. If you are after something unique, Bruce is more than happy to customise your menu to suit your vision.
We specialise in Italian Artisan cuisine with slow fermented focaccia & flat breads, handmade pasta & gnocchi, low and slow cooked meats & handmade canapes.
Menu
Seated: We offer a range of seated options including our signature Italian-inspired Shared Feasting Menu, as well as a traditional alternate drop, all served on our beautiful long handmade timber tables. 
Cocktail: We offer a selection of delicious canapés, antipasti boards, grazing tables, and late night wood fired pizza, all handcrafted here at Factory51. Our cocktail offering is flexible to suit your party's budget and requirements.
Beverages
Our private bar serves local craft beers on tap and premium boutique wines. Choose from a beverage package to allow your guests unlimited beverages throughout your reception, or opt for a bar tab instead.
"We had the best time! Our guests gave us rave reviews of the food, venue & particularly the service! So many of them were so impressed at how attentive everyone was. Just wanted to say thank you! It was such a fun night for us & our guests!"
"We recently held our wedding reception at Factory51 and WOW! The room looked spectacular, the food was amazing, and the evening ran like clockwork. They went above and beyond to ensure the day was perfect, nothing was too much trouble, and our guests noticed and commented how engaged and attentive the staff were. We cannot recommend Factory51 highly enough!"
"Just wanted to say a massive thank you once again for everything you did for us for our wedding. We truly had the most amazing time and you made everything so perfect for us"
Factory51 is pleased to take you from ceremony through to reception in The Workshop function room. It's a great idea to host both formalities in the one location to enable celebrations to continue without the need to travel.
Guests will be welcomed down the private laneway to your beautifully set room, 'chapel style' as they witness your exchange of vows. After the ceremony, they will be invited for refreshments at your private marble bar whilst you have photos taken. During this time we draw the black velvet curtains and magically transform the space for your stunning reception.
Alternatively, you can host your ceremony at Broadway Chapel, just a few minutes drive away. This gorgeous chapel boasts country rustic charm which will connect beautifully with your rustic industrial theming at Factory51.
Our experienced and dedicated Functions Manager, Courtney McMillan, is passionate about creating spectacular weddings and will be with you every step of the way.
Courtney is devoted to assisting your wedding planning process and making your experience easy and enjoyable. She is here to answer all your questions and provide recommendations along the way to help you feel at ease. 
Make an enquiry and get to know Courtney as she takes you on your initial tour of Factory51.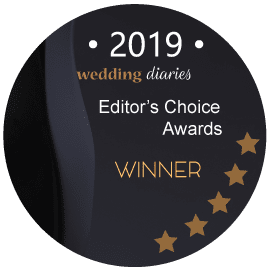 With so much character and charm already instilled in our industrial chic space, all it takes is a hint of styling to infuse it with your own personal touch. If you would like an easy and stress-free option, Factory51 can provide in-house styling options for your special day. Alternatively, you are welcome to set up your own styling or bring in your preferred stylist. We allow reception venue access from 10am on the day of your wedding to allow plenty of time to organise and set up personal touches.
If you are after a professional stylist, we recommend Next Event who can provide amazing flower walls, arbours, custom backdrops, cherry blossom trees, green trees, dessert display tables, donut bars, and extravagant balloon features. Next Event are familiar with our venue and come at an affordable price without compromising on quality or service.
You can find more details on their website: www.nextevent.com.au
Come on a 3D virtual tour of our venue
Frequently Asked Questions
IS THERE A VENUE HIRE FEE?
We have no venue hire fees, just a minimum spend requirement on food and beverage. If you would like to enquire about availability and minimum spends for our function venue, please send through an enquiry with your proposed function details and our Functions Manager Courtney will get back to you as soon as possible.
DO YOU ALLOW EXTERNAL CATERING?
We provide all catering in-house with our great team of qualified chefs. We do allow you to bring in your own wedding cake, lolly buffet, or cultural sweets. Please inform our Functions Manager ahead of time so that we can make arrangements.
CAN WE BRING A WEDDING CAKE?
You are welcome to bring in a wedding cake! We offer complimentary cutting of the cake to be served on a platter, or alternatively we can cut and plate your cake individually for a small fee per person. Please let our Functions Manager know your preference in the lead up to your wedding.
ARE KIDS ALLOWED?
Of course! We are a family-friendly venue so kids are welcome to stay for the whole wedding reception. We know that children don't always want to eat the same as adults, which is why our menu includes delicious kids' meal options.
Can WE BYO ALCOHOL?
We provide all beverages for your reception in-house, and do not permit BYO alcohol. We can however accommodate special requests, so please ensure you contact us ahead of time so that we can place an order for your wedding.
Can WE HAVE A BAR TAB INSTEAD OF A BEVERAGE PACKAGE?
You can choose to have either a bar tab or a beverage package for your wedding. A bar tab is a pre-designated amount set towards beverages. Our professional staff will keep you informed on the night as to how your bar tab is tracking. You may wish to extend the bar tab, or change to a cash bar once the amount is reached (for guests to pay for their own drinks). A beverage package is a set price per person for a set amount of time. Please refer to our Functions Package for a beverage list and beverage package pricing.
Can FACTORY51 PROVIDE STYLING?
We love our rustic chic venue, and are happy to provide styling options to further enhance the space for your wedding. You can choose from fresh foliage, fairy lights, and/or gold candelabras which our team will set up for you. Alternatively, you can bring in your own styling which we can set up for an additional fee.
Can WE CHOOSE OUR OWN STYLISTS/SUPPLIERS?
You can! We are happy to work with your preferred stylists and suppliers. We are also able to recommend some great vendors that we regularly work with and are already familiar with our venue. You may also choose to do your own styling, which you can set up yourselves or have our team set up for you at an additional fee. Our high industrial ceilings, rustic brick walls, and crystal chandelier provide the perfect backdrop for your wedding – you won't need an elaborate set up to impress your guests!
DO YOU HAVE ANY NOISE RESTRICTIONS? 
Our venue is sound engineered and has a very high noise rating of 100dBC. Your DJ, band, or playlist can play right up until the conclusion of your event. The latest possible finish time for events is midnight. 
HOW LATE CAN OUR WEDDING RUN?
Our liquor licensing curfew is midnight. We allow a grace period of 30 minutes to give guests time to say goodbye and make their departure. 
Is there anywhere to get photos taken nearby?
There are many scenic locations within a 15-minute drive including Kangaroo Point Cliffs, Botanic Gardens, New Farm Park, South Bank, the Story Bridge, and Seven Hills Bushland Reserve! Otherwise, feel free to arrive a little earlier to snap some pics in our private laneway entrance or against the red brick inside The Workshop room.   
IS THERE PARKING AVAILABLE?
There is free parking in the surrounding streets, as well as paid amenity parking nearby at Coorparoo Square. After-hours, there is plenty of free parking available in the office block directly next door. 
Can we have our ceremony at the venue?
We can provide the perfect set up for your ceremony so that all your formalities are in the one easy location. We set the venue up beautifully for your ceremony, then while you are getting photos taken, we invite your guests for refreshments at your private bar. Meanwhile, we draw the black velvet curtains and magically transform the space ready for your reception.
Please complete the below enquiry form to receive a copy of our Wedding Packages
If you would like to discuss over the phone, please feel free to call Courtney on 0428 283 157 during office hours.
Or alternatively send a follow up email to Courtney at hello@factory51.com.au if she is unreachable
due to an existing function in the room, meeting or viewing appointment.
Our office hours are:
9.30am-5.00pm Tuesday-Saturday
07 33240844
51 Holdsworth St Coorparoo QLD
hello@factory51.com.au