Brisbane's most unique industrial & rustic wedding venue, specialising in share feasting
Make your wedding one to remember at Factory 51, Brisbane's ultimate urban wedding location with outstanding rustic industrial character and appeal. Gather your dearest friends and family for a unique and unforgettable wedding under our signature crystal chandelier. Enjoy a remarkable high-quality culinary experience, complemented with boutique beverages and served by our friendly and professional staff.
Industrial Chic Brisbane Venue 
Our stunning industrial chic reception venue is the perfect wedding location where rustic industrial meets chic elegance. Let our giant crystal chandelier set the mood as it hangs gracefully from the room's exposed steel beams, complemented with ambiance from festoon lighting draped along the rustic barn-like brick walls. Your own private marble-top bar looks out to your private laneway alfresco area – the perfect little spot to retreat for some quiet time. This space is perfect for your event at any time of year with full climate control to keep your guests comfortable all year round. Sound engineering has also been used so you can enjoy our heightened ceilings with sound absorption to prevent echoing. This sound-proof function room means you don't need to worry about any sound restrictions, making this space perfect for bands and DJs. This space is suitable for up to 153 guests seated and up to 200 for a cocktail reception.
Our executive chef, Bruce McKenna has curated the perfect rustic wedding menu, including our signature Share Feasting option. He uses only high quality, fresh produce to ensure the best culinary experience for all your guests. If you are after something unique, Bruce is always open to customising your menu to suit your unique vision.
Our private bar serves local craft beers on tap and premium boutique wines. Choose from a beverage package to allow your guests unlimited beverages throughout your reception, or opt for a bar tab instead.
"We had the best time! Our guests gave us rave reviews of the food, venue & particularly the service! So many of them were so impressed at how attentive everyone was. Just wanted to say thank you! It was such a fun night for us & our guests!"
"We recently held our wedding reception at Factory 51 and WOW! The room looked spectacular, the food was amazing, and the evening ran like clockwork. They went above and beyond to ensure the day was perfect, nothing was too much trouble, and our guests noticed and commented how engaged and attentive the staff were. We cannot recommend Factory 51 highly enough!"
"Just wanted to say a massive thank you once again for everything you did for us for our wedding. We truly had the most amazing time and you made everything so perfect for us"
The Workshop has the option of providing the perfect set up for your ceremony, to allow all your formalities in the one easy location without requiring your guests to travel. We set the venue beautifully for your ceremony, then while you are off getting your beautiful photos taken, your guests are invited for refreshments at your private bar as we draw the black velvet curtains to magically transform the space into your reception.
Alternatively, you can host your ceremony at Broadway Chapel, less than 2 minutes drive down the road. This gorgeous chapel boasts country rustic charm which will tie in beautifully with your rustic industrial theming. Broadway Chapel prides itself on a walk-in walk-out basis, providing everything you need for your ceremony and even includes styling. A celebrant can be provided for you or you can use your own preferred celebrant or pastor.
Our experienced and dedicated Functions Manager, Ellie Crandell is passionate about creating spectacular weddings and will be with you every step of the way to bring your special day to life.
Ellie is devoted to guiding your wedding planning process and making your experience easy and enjoyable. She is here to answer all your questions and provide recommendations and tips along the way to constantly help you feel at ease.
Make an enquiry and get to know Ellie as she takes you on your initial tour of the venue.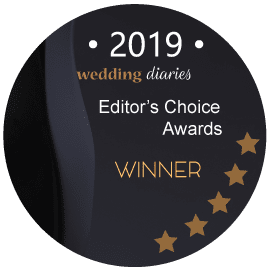 Here at Factory 51, we provide you with everything you need for your wedding reception, apart from your own personal touch of styling. If you would like an easy stress free option, we can happily provide in-house styling options for your special day. Alternatively, you are welcome to do your own styling or bring in your preferred stylist. We allow reception venue access from 10am on the day of your wedding to allow you plenty of time to organise and set up those personal touches without the need to stress about time constraints.
If you are after a professional stylist, we recommend Next Event who can provide amazing flower walls, arbours, custom back drops, cherry blossom trees, green trees, dessert display tables, donut bars, and extravagant balloon features. They come at an affordable price which does not compromise their quality or outstanding service.
You can find more details on their website: www.nextevent.com.au
Come on a 3D virtual tour of the venue
Frequently Asked Questions
Is there a venue hire fee?
We have no venue hire fees, just a minimum spend requirement.
Can I BYO alcohol?
We provide all the beverages for your Wedding and can accommodate special requests, however we don't allow BYO beverages.
Do you allow external catering?
We do all catering in-house, with the exception of your wedding cake and/or a lolly buffet.
ARE KIDS ALLOWED?
Of course! Kids are welcome to stay for the whole evening and we can provide delicious kids meals for them as well.
Can Factory 51 provide styling?
We can provide styling options that enhances the theme including fresh greenery, fairy lights and gold candelabras. Alternatively, we can set up your styling for an additional cost.
Can we choose our own suppliers
You can use your own preferred stylists and suppliers or we can recommend some for you. Alternatively, you can do your own styling in the space. Our handmade timber tables, rustic brick walls and industrial look, provide the perfect canvas and doesn't require an elaborate set up to wow your guests.
Do you have any noise restrictions
Our venue is sound engineered and has a very high noise rating of 100dbc. Your DJ or band are welcome to play right until the conclusion of your event.
Can I have a bar tab instead of a beverage package?
We allow the flexibility for your choice of a beverage package or a bar tab.
Is there parking available
There is free street parking and lots of amenity parking, plus after-hours parking is available directly next door with over 70 car parks available to use
How late can the wedding run?
Our liquor licensing curfew is midnight
Is there anywhere to get photos taken nearby?
There are many beautiful photo locations near by including the Botanic Gardens, Kangaroo Point Cliffs, the Story Bridge and much more!
Can we have our ceremony at the venue?
We can provide the perfect set up for your ceremony, to allow all your formalities in the one easy location without requiring your guests to travel. We set the venue up beautifully for your ceremony with all seating required, then while you are off getting your beautiful photos taken, your guests are invited for refreshments at your private bar and we draw the black velvet curtains to magically transform the space into your reception.
Please complete the below enquiry form to receive a copy of our wedding packages
07 33240844
51 Holdsworth St Coorparoo QLD
hello@factory51.com.au