PLAN THE PERFECT END-OF-YEAR CHRISTMAS PARTY IN 10 STEPS
Later this year, we will see the comeback of the highly anticipated Christmas Party! We are welcoming this festive event with open arms as a chance to celebrate, foster team morale, and reward efforts for the year gone. Whether you're planning an Office Christmas Party or End-of-Year Function, this is THE highlight of the calendar year. A celebration that can help towards becoming an employer or club of choice, and – even if only for a night – flatten the hierarchical nature, turning bosses into buddies. If you haven't started planning your Christmas function yet, don't waste another second! 
Create a Guest List
First things first, let's draft a guest list. This is fairly straightforward, as a majority of your guests are going to be employees or members of your club. What you do need to consider are the people surrounding your employees or members. Are you keeping your Christmas Party strictly for your team, or will they receive a Plus One invite? Are you planning a family friendly event with children invited along too? Perhaps you have external partners, sponsors, or VIPs that would be beneficial to have join in the festivities? Once you have a rough idea of your guest list and numbers, you can move onto the next step.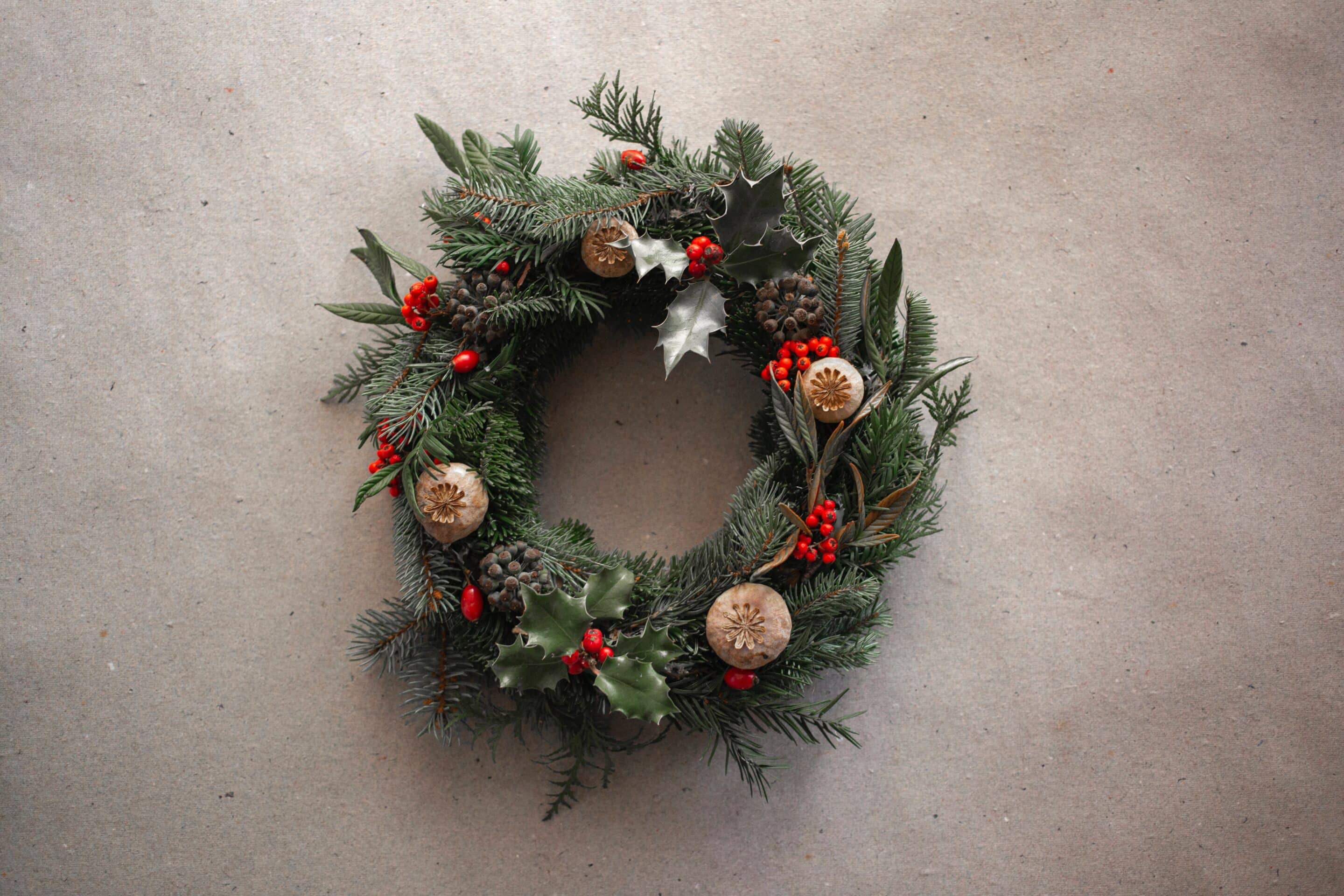 Draft a Budget
You can plan a Christmas Party by either working from a set budget, or to a set vision. Set budgets largely determine the size and scale of your Christmas Party. You may have to make decisions between different aspects of the event, or even revisit the guest list in order to keep costs down. Set visions, on the other hand, are more about achieving a particular purpose through the celebration. You will need to allocate funds for venue hire, menu, beverages, invitations, styling, AV, entertainment, awards, and any other costs that may be specific to your function. Both ways will need to keep track of all spending, and any variations to the costs along the way.
Decide the Style of Your Party
Christmas parties take on a range of styles these days, from a long lunch to a cocktail soiree, a casual gathering to a shared feast dinner. How do you decide the style of your festive function? Firstly, make a decision between a sit-down or stand-up event; and be sure to factor in the demographic of your guest list when doing so (e.g., a more elderly crowd may struggle to stand for long periods). Next, consider what time of day or night is the most appropriate. Again, consider the level of formality you're going for (typically evening functions lend themselves to more formal affairs). Remember that venue availability may also impact the style of your end-of-year event, so if you have a set style in mind, make sure to book early!
Book the Venue
When looking for a venue for your end-of-year Christmas party, there are several factors to consider: location and accessibility; the size, price, and style of venue; audio-visual inclusions; and food and beverage offering. Plan these aspects well and your guests will have a memorable experience! Factory51 loves hosting a good office Christmas party. The Workshop is our industrial chic function space catering for all your festive needs. From an intimate group of 10 through to as many as 200 stand-up, Factory51 can host small to large Christmas events. Friday and Saturday evenings in late November and early-mid December are hot property, so if you haven't already booked a date, now's the time!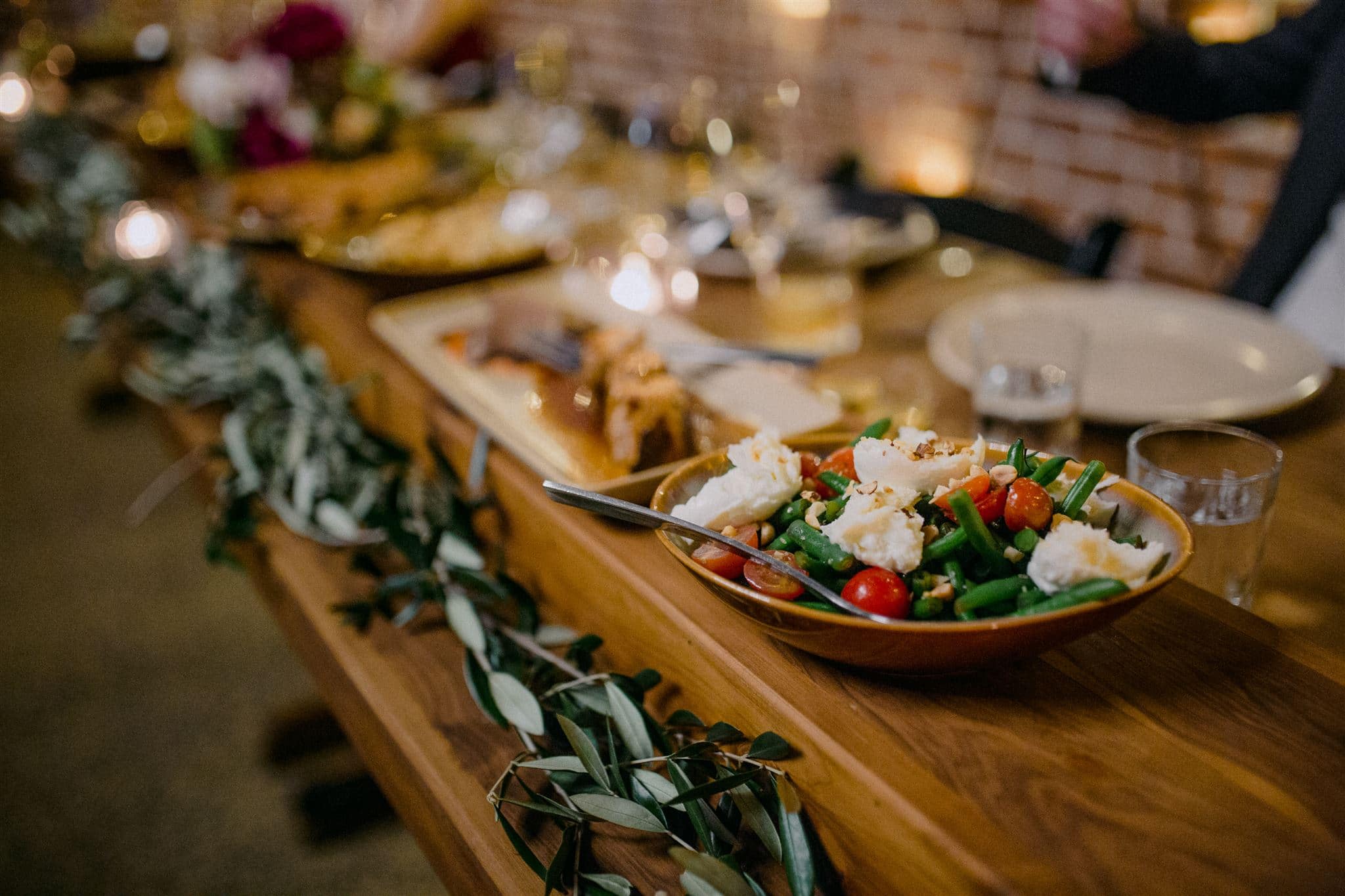 Set a Festive Theme
End-of-Year Parties are great occasions to set a Christmas theme and invite guests to dress up. You can opt for Christmas favourites such as Winter Wonderland, Ugly Holiday Sweaters, or even go for a classy Masquerade Ball. If you're not keen on costumes, work the theme into your styling and decorations. Consider what you may place at the entry to your venue, on the tables, and around key focal points (such as where speeches are made). Factory51 has done all the hard work for an Italian-inspired Christmas Feast. With exposed red brick, festoon lights, and a giant crystal chandelier, it is sure to be a wow factor for your guests.
Select the Menu and Drinks
Your menu will depend on whether you've chosen a seated or cocktail-style event. As lovers of delicious food (and avoiders of post-event Maccas runs), we're partial to our Italian shared feast. Reminiscent of the Lost Boys banquet in Neverland, our dishes fill up the gorgeous timber risers placed down the middle of long tables. Serve yourself, serve one another, and keep passing those bowls to your belly's content! Our Executive Chef curates the perfect rustic Italian-inspired menu, sourcing only high quality, fresh produce to ensure the best culinary experience. While you're at it, enjoy boutique wines and local craft beers from Factory51's private marble bar.
Arrange Music and Entertainment
The Office Christmas Party is a time to celebrate. A time for your hard-working employees to let their hair down. They're not interested in attending another seriously boring event, so be sure to make your function lively and entertaining! The easiest way to do this is through the use of music, entertainers, and activities. Check out this list for some holiday inspiration:
Photo booth (complete with fun props and printed photo strips for your guests)
Red Carpet Lady (the red carpet turns out to be the train of the skilled violinist's dress)
Arrival Champagne Services
LED and Glow Performers
Laser Dancers
Live Caricaturist
Santa Hire (for those family friendly Christmas Parties!)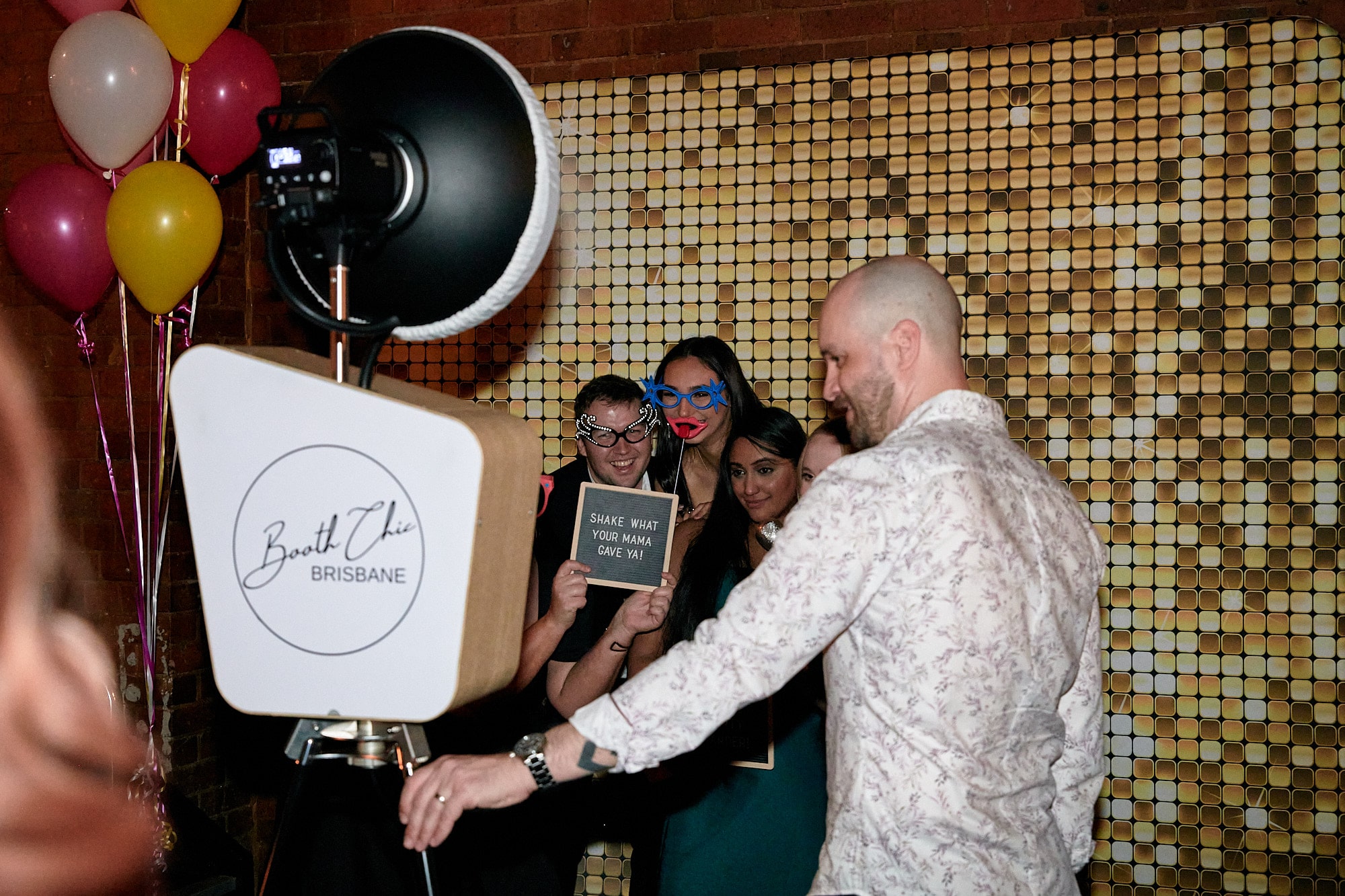 Send Invitations
The earlier you send invitations, the better! Christmastime is full of gatherings, so if you want people to turn up, make sure you give them plenty of notice. Your invitations should include the usual who, what, when, and where. It's important to receive RSVP's and dietary requirements at least 2 weeks prior to the event, so factor this in when setting an RSVP date. You may also like to detail the dress code, transport and parking options.
Organise Speeches and Awards
It's appropriate to have a few short speeches at your end-of-year Christmas function to thank everyone for the year gone. You may also have staff awards to hand out, a short video to play, or a special announcement to make. Schedule the speeches and the formalities together towards the start of the night, once everyone has arrived. Alternatively, these can be planned for when the main meals are being finished off (though guests may be a little rowdier by this time). Factory51's state-of-the-art audio-visual capabilities include a ceiling mounted projector, electronic screen, wireless microphone, and surround sound system.
Create an Itinerary / Event Sheet
Throughout the planning of your End-of-Year Christmas Party, it's helpful to have an itinerary or event sheet. This is your go-to document that has all the important information including:
Final Numbers
Running Order / Timeline
Menu and Beverages
Dietary Requirements
Contact Details of venue, suppliers, key contacts
Set Up and Event Styling
Audio Visual Requirements
Music, Entertainment, and Activities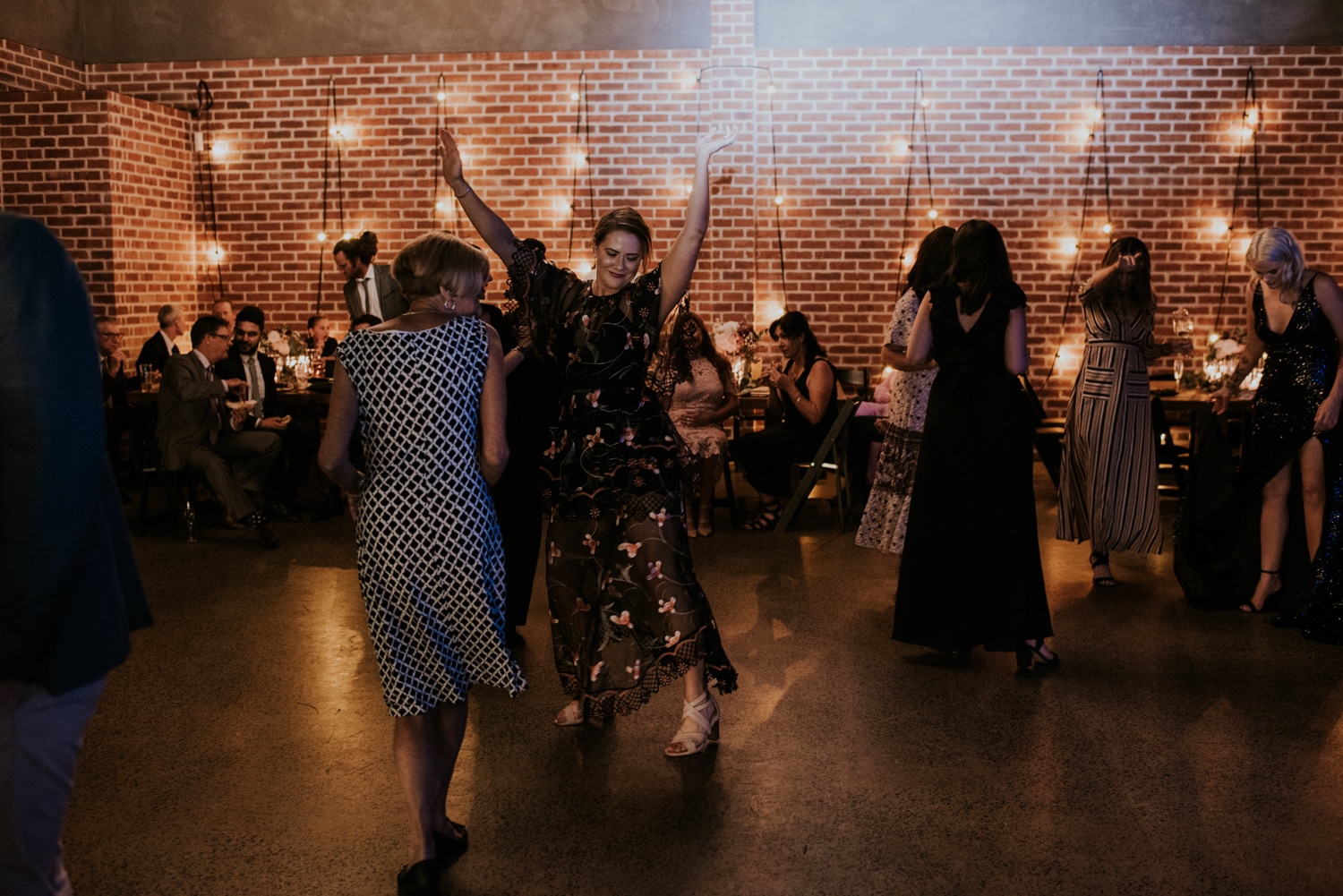 A CHRISTMAS PARTY TO REMEMBER
These 10 simple steps will help you plan a fun and festive End-of-Year Christmas Party! If you'd like to check availability at our Brisbane Christmas Party venue, or want further information on our Christmas Packages, please be sure to contact us.
One last thing, if Dave from marketing and Karen from accounts hit it off, don't forget we host weddings too!