CORPORATE EVENTS BRING BACK BENEFITS FOR BUSINESS
We farewelled the first quarter of 2022 and now companies are shifting gears to prepare for EOFY. It's at this time that budgets are drafted and sleeves rolled up, as we go into battle for the inclusion of corporate events. This line item may have fallen off the spreadsheet given the pandemic and subsequent retreat to the safety of our homes; however, the business world is re-emerging. It's time to swap out those trackie pants, remember your co-worker's name, and prepare to meet face to face once again. We've provided a helpful list of eight corporate events you need to consider adding to your 2022-23 budget, along with a gentle reminder of the benefits (aka necessity) for business.
1. The EOFY Celebration
Let's kick off with the event that is drawing nigh. End of financial year. With a tendency to pull one's hair out in the lead up to the time-critical deadline, the EOFY party is the light at the end of the tunnel. Workers have put in the hours and it's time to let their [remaining] hair down and celebrate the achievements of the past year… or at very least, the achievement of making it through. It is a deliberate way to show appreciation for your staff, and this may be extended to include loyal clients too. Whether it's a low-key lunch or an all-out party, be sure to secure your EOFY party now.
2. The Strategy Session
Starting a new financial year is like the first day on Survivor. You need to be ready with a good strategy. If you haven't already been planning, scheming, and plotting, then you'll need to scramble to pull something together to take to the boss. Cue a strategic meeting. A chance to get away from office disruptions and clearly focus on the task at hand with your team. We'll take care of the brain food whilst you take care of the plan of attack for the coming months/years.
Tip: It's a good idea to revisit your strategy each quarter and adjust as needed.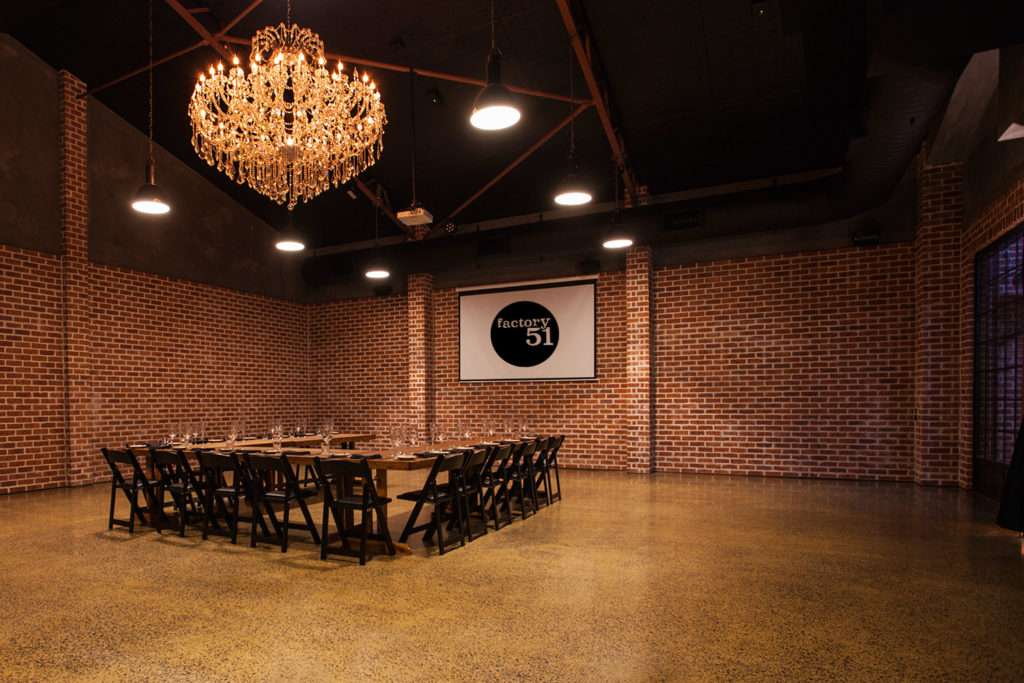 3. The Networking Event
Shaking hands is back on the cards, and businesses are embracing opportunities to network. A lot has changed over the past couple of years, and people need a moment to get reacquainted and reflect on the new normal. Cocktail-style events are best for networking, as they enable people to move around and engage in multiple conversations. Free-flowing beverages and delectable canapes will help people feel more at ease and be ready to network and discuss future partnerships and possibilities.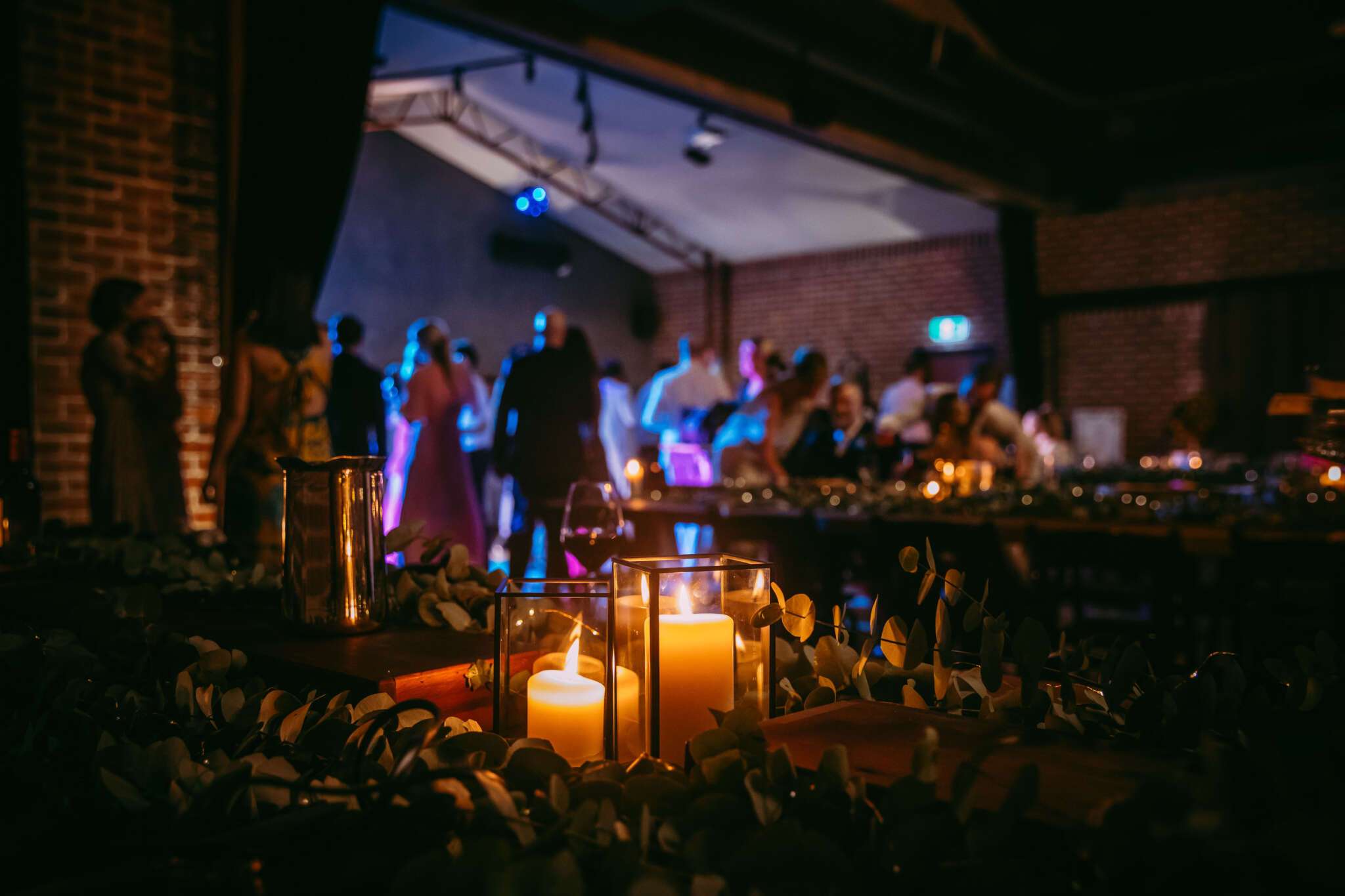 4. The Office Christmas Party
2023 will see the return of the office Christmas party! More than a mere festive must-do, Christmas parties foster team morale and reward efforts for the year gone. They help towards being an employer of choice, and – even if only for a night – flatten the hierarchical nature. Friday and Saturday evenings in early-mid December are hot property, so if you haven't already booked a date, now's the time. Whether it's a long lunch, cocktail soiree, or shared feast, be sure to budget accordingly for venue, menu, beverages, invitations, styling, AV, entertainment, awards, and more. This is not the event to skimp on.
And if Janet from marketing and Steve from accounts hit it off, don't forget we host weddings too!
5. The Product Launch
Many products and services have been borne out of the pandemic, as people changed the way they worked and grasped the chance to bring an idea to life. Prototypes have been made, branding is on point, and the time to unveil your product/service to industry is now. Don't let your gadget or gizmo go under the radar. Plan a memorable launch event, ensure your PR campaign is ready, and promote the heck out of it. We delight in welcoming your supporters, investors, and interested parties down a private laneway to a stunning function space, where all will be revealed under our giant crystal chandelier.

6. The Board / Shareholder Meeting
Are you responsible for booking the next board or shareholder meeting? Skip the stuffy boardroom and your members will thank you. Getting offsite allows your directors and members to meet in a confidential space, have deeper discussions, and make important decisions regarding the future of the business. Our professional and friendly staff will be on hand to take care of every detail, including a working lunch or delicious breakout meal.
7. The Seminar / Conference / Workshop
Before Zoom fatigue, was a thing called meeting fatigue. And, if companies aren't careful, they'll return to the same patterns of holding seminars, conferences, or workshops within four white sterile walls. No, thank you. We have the opportunity to reinvent the way business is conducted, and do better than bad coffee and stifled yawns. Book a mid-week meeting environment that is relaxed and interesting, will stimulate learning, and promote thought leadership. Ask about our Day Delegate Packages today.

8. The Fundraising Event
If you need to top up the piggy bank and hold a fundraiser, the most advantageous months are May and June, followed by September – November. Whilst people are willing to support a cause, they also want to enjoy the experience and create memories. Factory51 is the perfect location to raise funds and promote awareness. Host a sophisticated black-tie event, insta-worthy Dinner en Blanc, or Italian-inspired long lunch. Add a heartfelt guest speaker, coveted raffle prizes, and a competitive auction to get those donations rolling in.
If you need to plan a corporate event, Factory51 has you covered. The Workshop is our industrial chic function space catering for all your business needs. From meetings and conferences to product launches and gala dinners, we can host small to large corporate events. Our state of the art audio visual capabilities include ceiling mounted projector, electronic screen, wireless microphone, and surround sound system. The sound engineered space will ensure no outside distractions or echoing, making it suitable for quiet meetings or loud music. Enjoy boutique beverages from the private marble bar or break out into a dedicated alfresco area. We offer a range of cocktail, alternate drop, shared feasting, and day delegate packages, tailored to suit your corporate function's budget and needs.
We look forward to hosting your next corporate event! Enquire today to receive a customised quote.