THE VALUE OF LIVE MUSIC AT YOUR WEDDING
We chat with Row Travi who is the lead singer of Martini Band and Director of Chic Events Brisbane, with 16 years' experience in the industry. She is also an authorised Marriage Celebrant and owner of photo booth company, Booth Chic Brisbane. It's fair to say Row knows weddings!
Thanks for chatting with us Row! We're looking forward to picking your brains about all things music. What value do you think live music adds to a wedding?
A live performer creates a special kind of ambience that can only be captured live. Every single performance, note, flourish, and line is one-of-a-kind – never to be recreated in exactly the same way. From the lush guitar and relaxed vocals at the ceremony, to guests being welcomed into the reception with an upbeat vibe, to a fun interactive element on the dancefloor later on… live music adds so much value!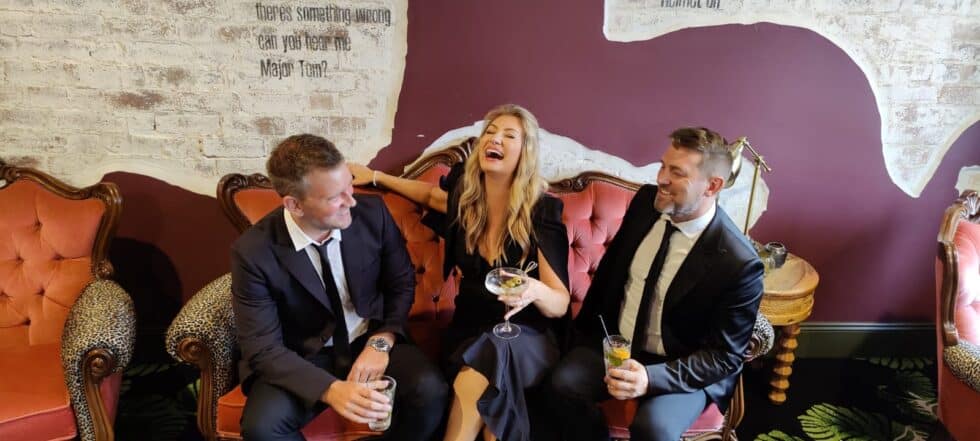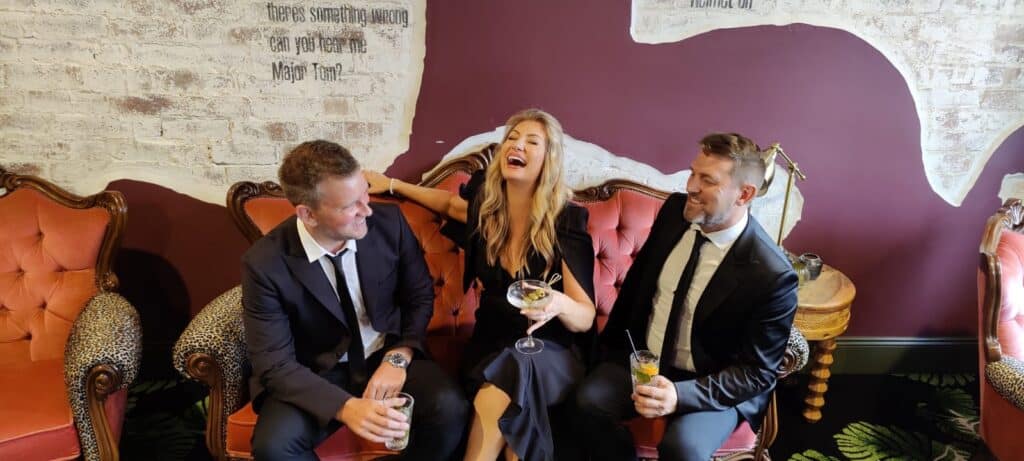 It certainly does add a personal touch to a wedding! What should couples look for in a live performer?
When choosing your wedding entertainer, there are several points to consider:
EXPERIENCE
The more experience a musician and/or band has, the more likely they will be able to mitigate any potential issues that might arise. They'll understand the best placement of the band, the sound equipment and lighting. They'll be able to read the crowd to determine the best song choices at different times throughout the wedding. And, they'll be better equipped to manage last minute changes, and adapt to the natural ebb and flow of the event (including timing changes which always happen!).
SONG LIST
It's important to have a look at the song list of your prospective band – are there enough songs on there that you know and love? Is the overall vibe one that clicks with your taste in music? Not every couple has the same taste in music, but Queensland is home to an incredibly rich selection of talented musical professionals. It's best to choose a band that aligns with your musical style and can accommodate your requests. Once you've made a wise decision surrounding your band, you should feel comfortable to trust them to execute their service well. Whilst we generally don't encourage our clients to choose every single song that will be played, we do give them the option to choose some "must plays" from our songlist. Then, we'll use our experience on the night to perform music that resonates with your guests.
PROMOTIONAL MATERIAL
Promotional material will give you a better idea of how your band will look and sound on the day. Do you like the way the band presents? Does it look friendly and engaging? What is the overall vibe you get? I firmly believe that a band with high quality promotional material that's updated regularly is a band who cares about their clients and is serious about their business.
TIMELY COMMUNICATION
This is a big indicator of a quality business! Does your band or band representative answer you promptly, or are you still awaiting a reply weeks later? Two business days is considered a reasonable time-frame for a response. As professionals, their communication should be friendly, respectful, and informative. Again, these 'little' things speak volumes for the way you can expect your live music experience to go.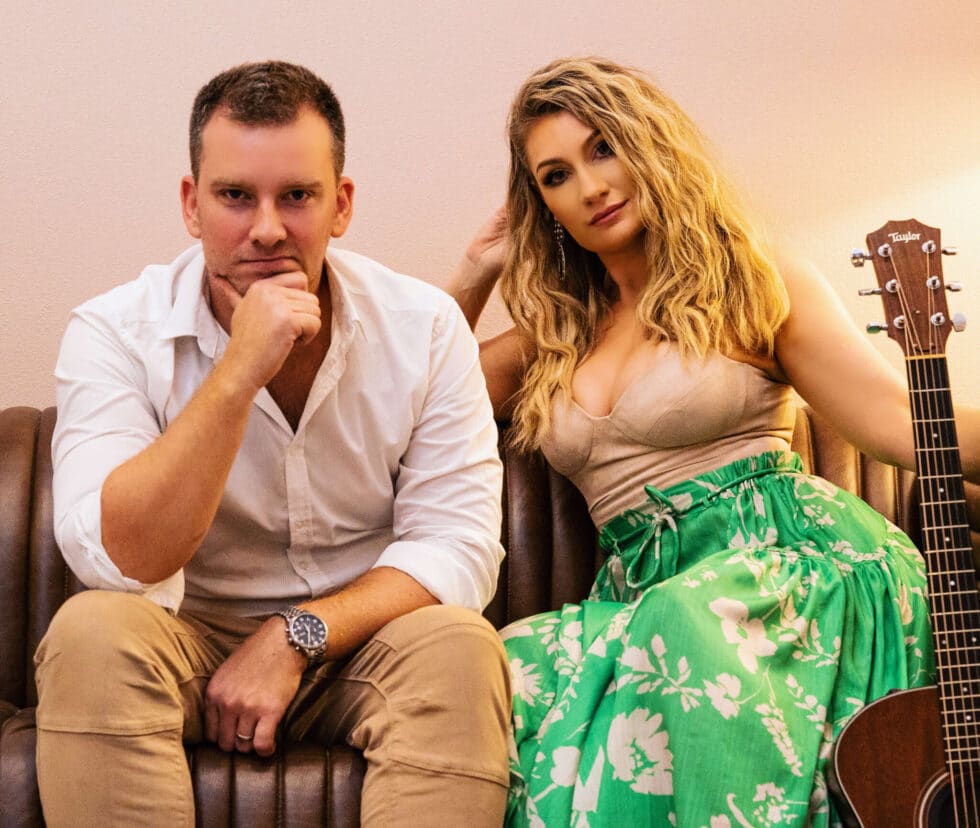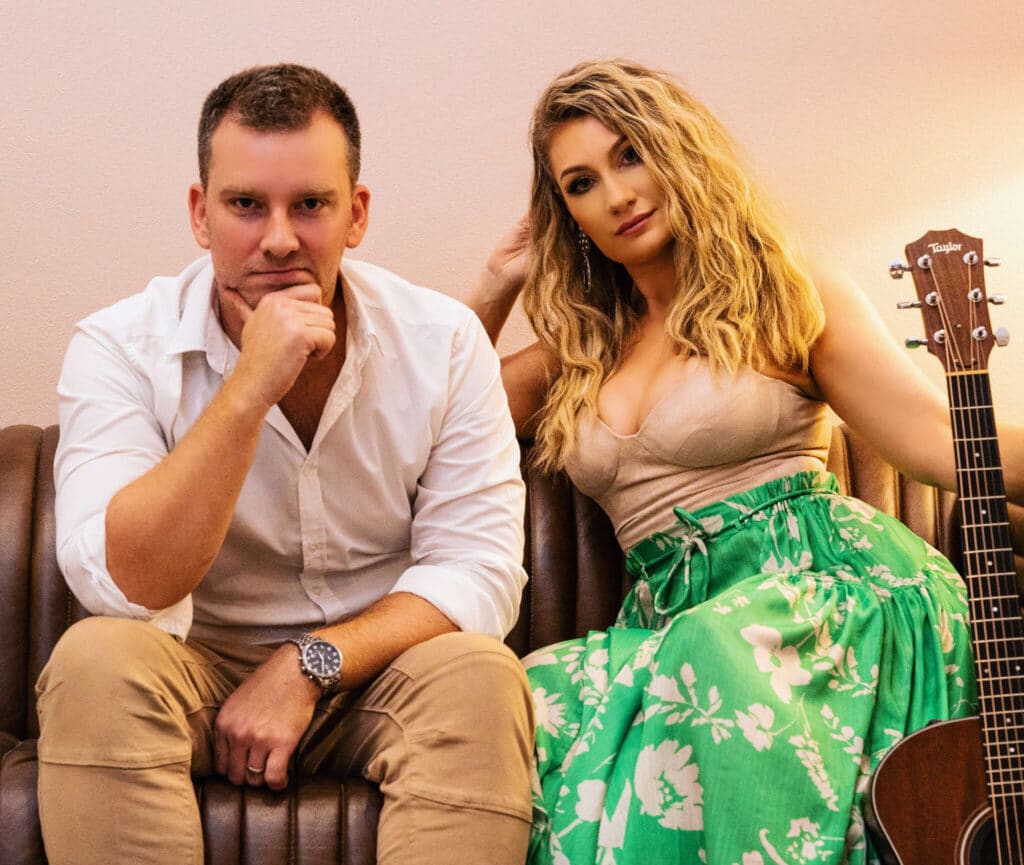 REVIEWS AND RECOMMENDATIONS
It can be super helpful to read others' experiences with the professionals you are thinking of booking. Look at Google and Facebook reviews, as well as whether the band has recent photos and videos on social platforms. Recommendations from friends and family are the easiest way to find an amazing artist or band, but make sure you ask how their total experience was, from go to whoa!
PRICING
Pricing is a big consideration. Let's just say it – there will always be someone willing to do it on the cheap – this is true of any industry. More often than not, this usually means they are brand new, lack experience, lack an extended offering (song list), or their tools might not be adequate (PA and lighting). We find that some clients have absolutely no idea what a band charges – some are pleasantly surprised and some are flabbergasted. When booking a band who has a high level of experience, professionalism, and musicianship, you have to remember that you are booking musicians who have often studied for many years and worked their way up through the industry ranks. They will often spend hours travelling to and from your wedding, and will professionally execute the important moments during your day. There's a lot that goes into delivering beautiful music, and it pays to invest in those that will make your experience the very best.
SOUND RESTRICTIONS
Sound restrictions are the single most overlooked element when it comes to couples booking musicians for their wedding. If creating a big dance floor until midnight is a high priority, then make sure you know what noise restrictions are in place at your venue (what time they kick in and what the levels are). If a quiet ambient night is your preference, then this won't be as much of a concern. Liaise with your venue and live performers to ensure there's a suitable match… then go forth and PARTAY!
These are really helpful considerations, and can be used as a good checklist of things for clients to ask prospective performers.
Absolutely – it pays to ask all the questions! Also check what a performer's COVID postponement/cancellation policy is; whether they offer music during their breaks; and if they require any provisions (such as a meal and beverages).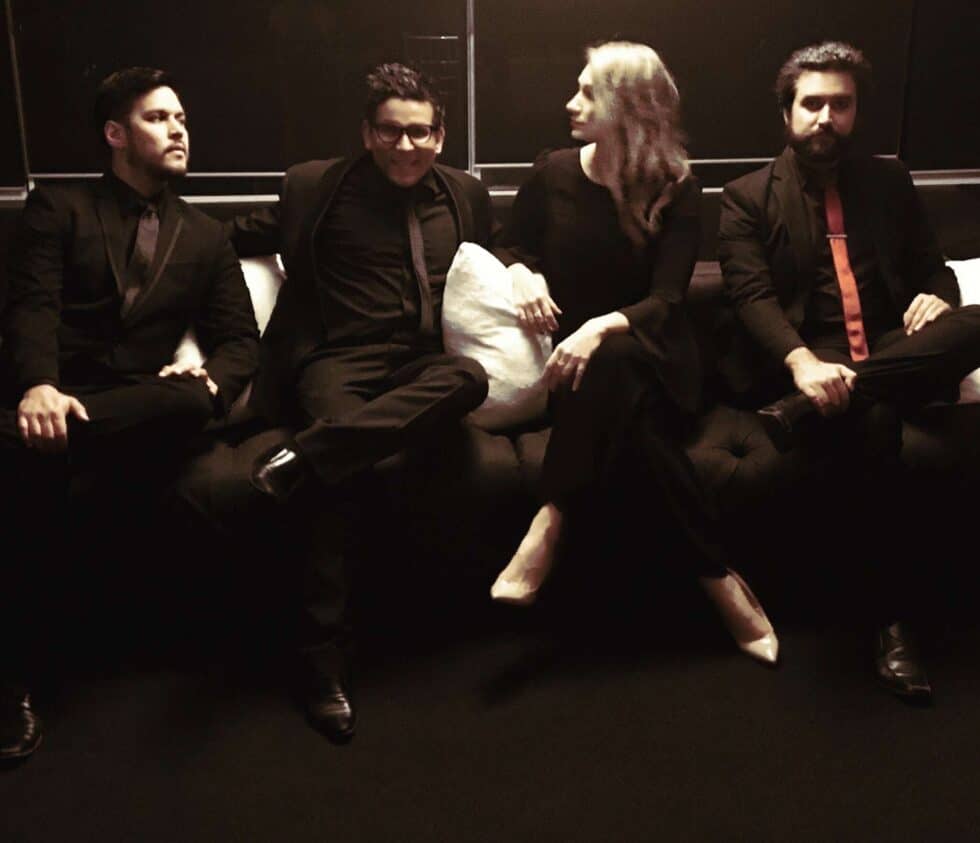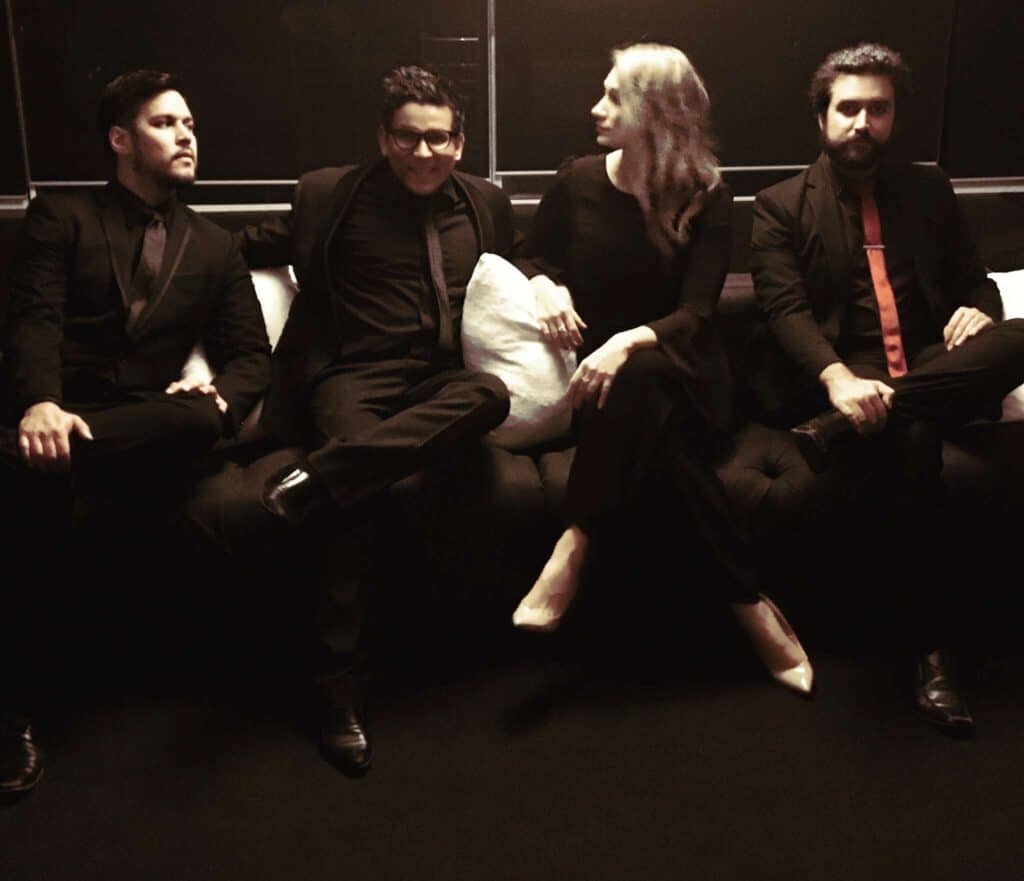 Excellent insider tips, thanks Row! What styles of music do you find are the most requested at weddings?
Typically, the music requested is reflective of the order of the day:
Light, ambient, welcome music for pre-ceremony
Special songs for processional, register signing, and recessional (either played live or recorded)
Upbeat, ambient music during pre-dinner drinks
Laid-back, background music during dinner
Classics for dancing (from the '70's to now)
Martini performs all of these. We have a few select artists who have different vocal/guitar playing styles (some have more of an indie sound, others are more soul) and our clients get to choose which artist they prefer. It's important to us that there's connection between client and artist!
What are your top 3 favourite songs to perform?
Oooh I love this question! I adore singing "At Last" for the processional – it's such a classic that is just so deliciously romantic. Depending on the crowd, a little jazz over dinner is always gorgeous, and I love performing "Summertime" with a Bossa feel. "Walking on Sunshine" is a crowd favourite for later in the night when everyone is up and dancing!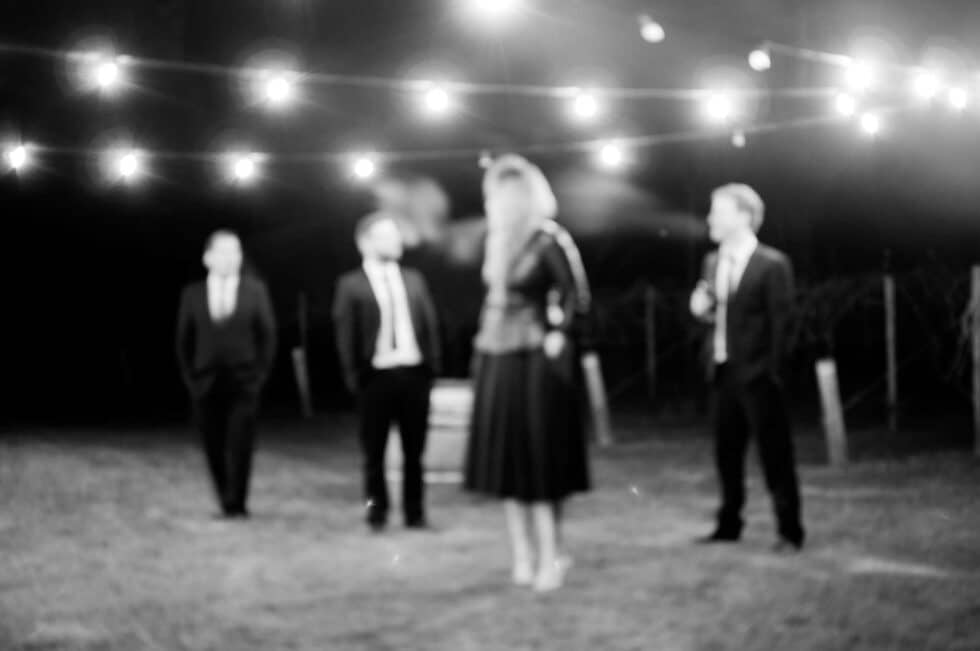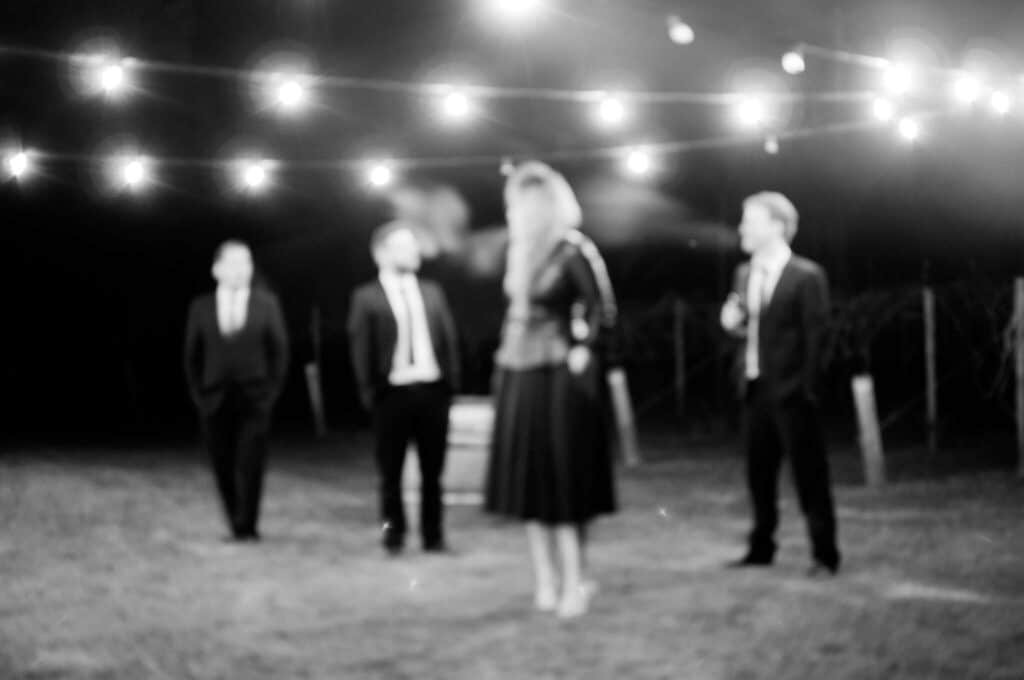 Sometimes it can be hard to get the dancing started! What's your number one trick to getting guests out of their seats?
This is so true! There are a number of things that I personally do to create an environment ready for dancing. I connect with guests from the first moment of interaction, whether that's through a smile or a friendly "hello" as they walk past or acknowledge they're loving a particular tune. Humans are all about connection so it's important to make guests feel comfortable and connected with us as the band. Towards the end of our set prior to dancing, I pop in some well-known "middle-of-the-road" songs that loosen people up and get them singing along or wanting to dance. I rely on my experience to read the room and pick the songs they're most likely to love. When the dancing set begins, I tend to start with classic older tunes to give the older guests a chance to dance before getting tired – however we find the younger generations respond well to these too! Then we mix up older and newer tunes, taking requests into consideration, and keeping the wave of great energy going. There's a lot to it, but it's so fun!
There's a real art to reading the room! Speaking of, what makes a venue suitable for a live performer?
The two key considerations are noise restrictions and performance space. I touched on noise restrictions earlier, but you'll also need to consider the size of the space in relation to the size of your band. A soloist on stage at a large venue with 500 guests may look unbalanced, as would a 6-piece band squishing into 3m2 during an intimate reception. A reputable band will be able to position the speakers and EQ the sound dependent on the venue's wall, floor, and ceiling material. Factory51 is great for party vibes with no sound restrictions, a midnight finish, and polished concrete floors which are perfect for dancing the night away!
You're a wealth of experience and we've so loved this chance to hear from you about live music. Thanks so much Row!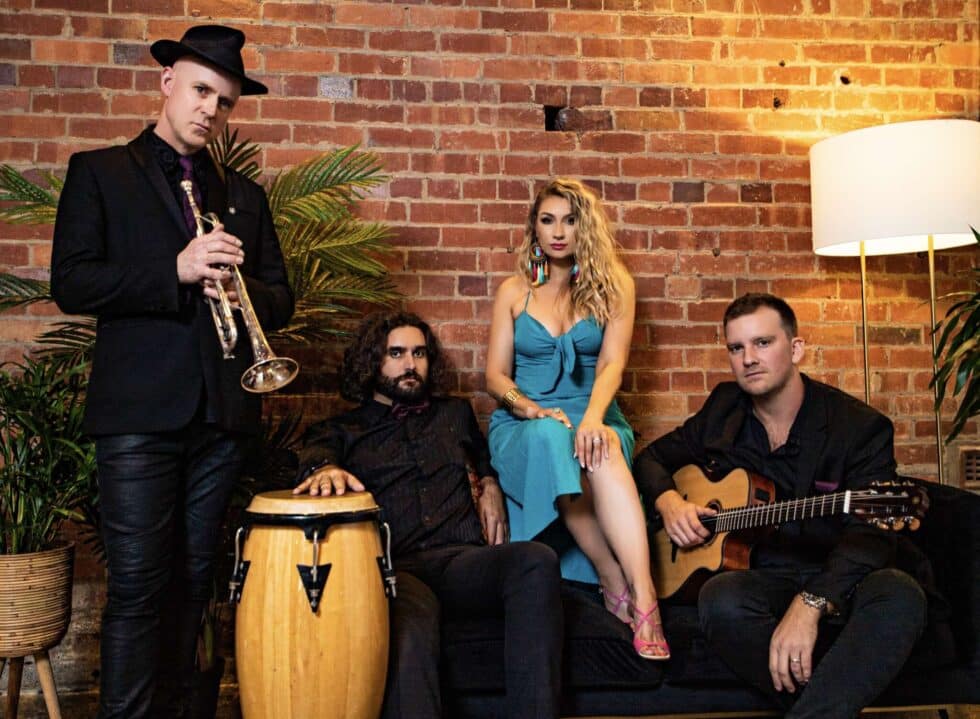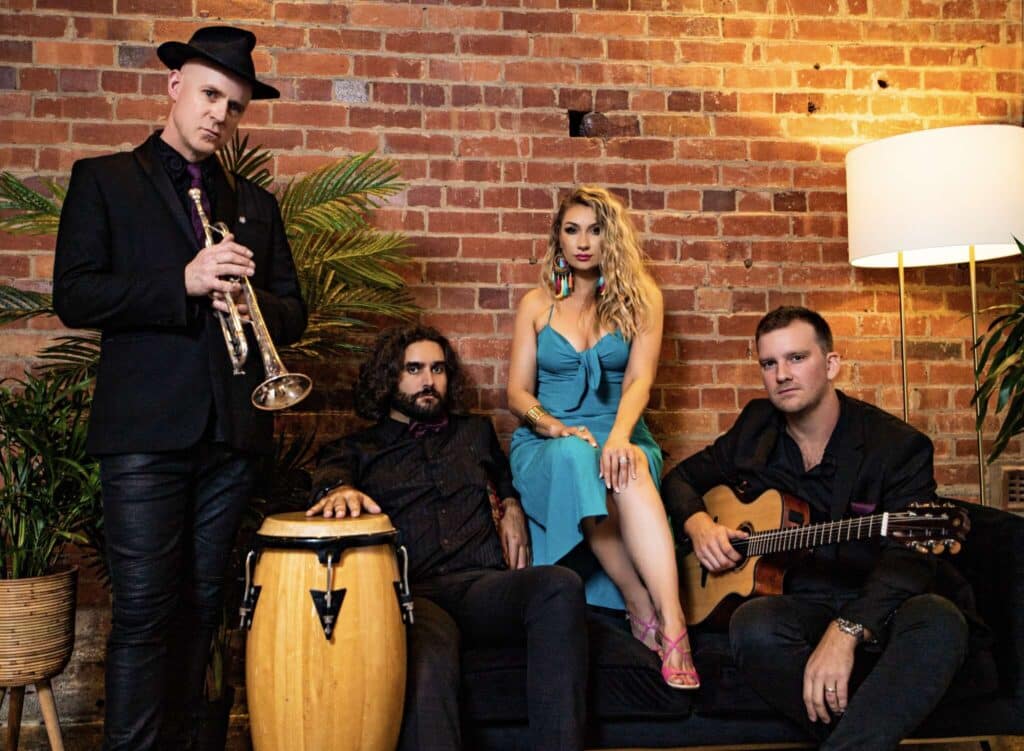 LIVE MUSIC AT FACTORY51
We adore having live performers at Factory51! If you'd like to test out the acoustics of our space, feel free to contact us today so we can show you around our rustic industrial venue.