HOW TO ADD A WOW FACTOR TO YOUR WEDDING
Whilst we love understated simplicity in weddings, we also admire the impact that wow factors can create. From breathtaking entrances to old-school fun, a focal point to artistic installation, here are several wow factors that will be sure to take your wedding up a notch.
Photobooth
We love seeing weddings bring back the nostalgia of the 1920's photobooth. It's a fantastic way to capture the fun and laughter on the night, and then bring back a smile when you see the photo strips on your fridge. These days, there are many styles of photobooths to choose from with different backdrops and props, and even the option to have digital files sent afterwards for safe keeping. We're big fans of the team over at In the Booth. Their all-inclusive photobooth hire packages allow guests to mix and match traditional photos with video messages, Gif, Slo-Mo and their exclusive Guest Cam service. So, make the most of being all dressed up, hop in a booth, and capture those memories!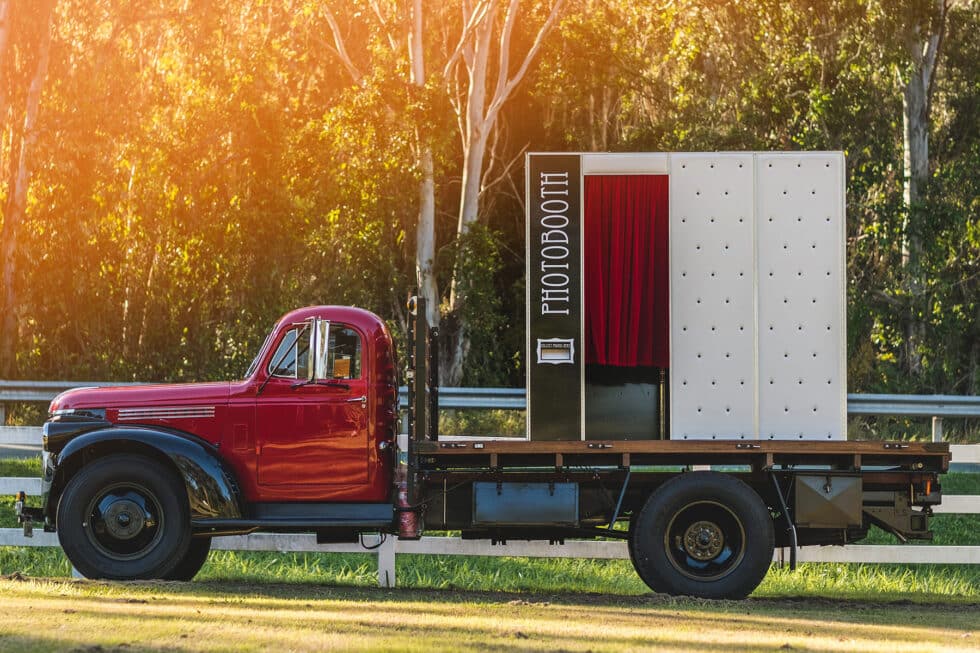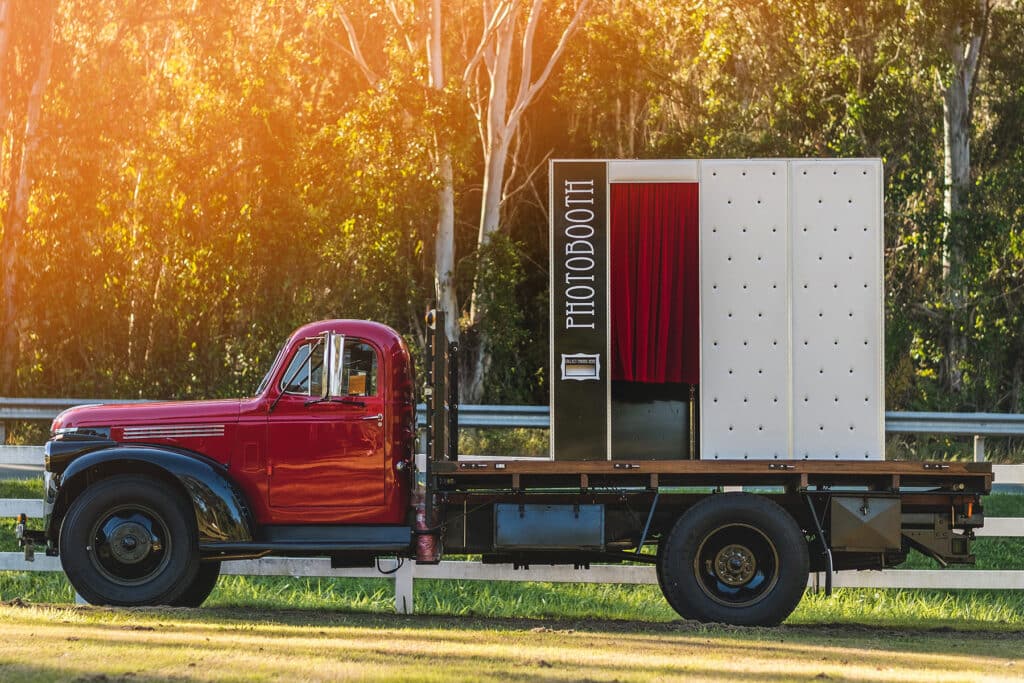 Large Letters
Life-size light-up letters are the perfect way to make a bold statement. They entered the wedding scene some years ago with the predominant L.O.V.E. spelt out. Nowadays, couples are getting creative and personalising these beauties. Choose your initials, newly joint surname, hashtag, or even a word or phrase that has special meaning to you both. The folks over at Event Letters offer white or coloured light-up letters that are even dimmable to match the mood. They have geometric versions and neon signs too if you're after something a little bit different.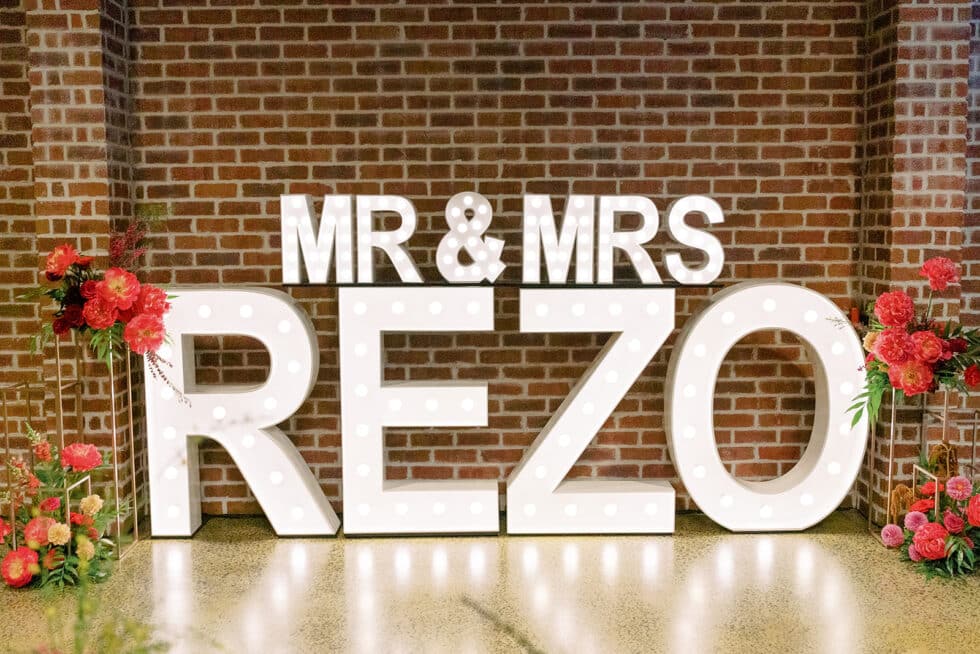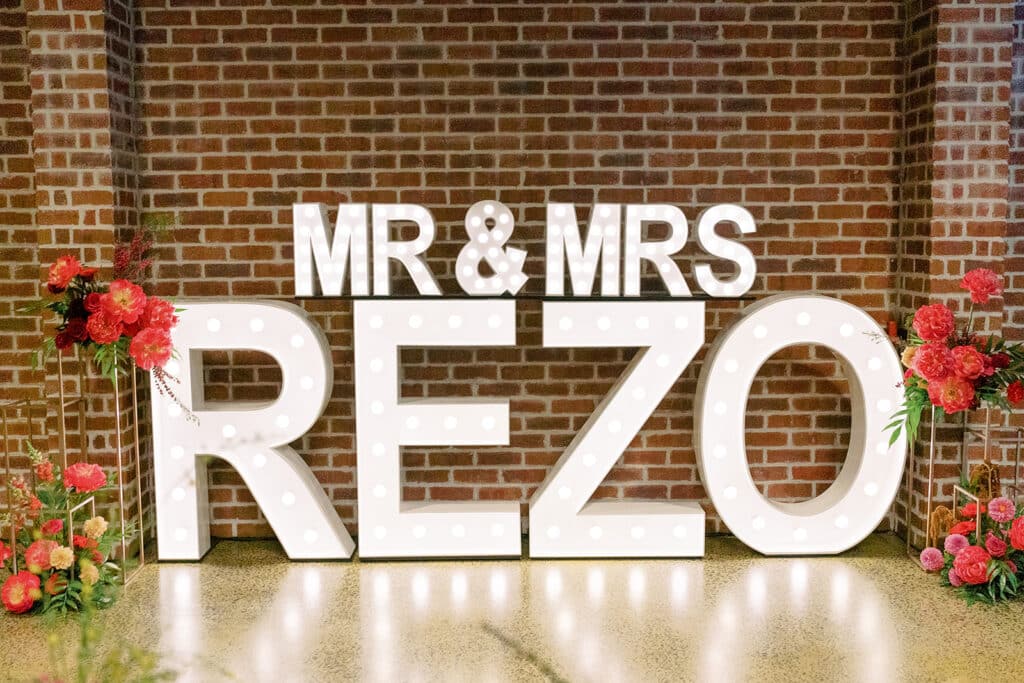 Balloon Installation
Balloons are not just for kids! These incredible installations create immediate impact. They can frame an entryway giving guests a wow factor from the moment they spy them, or they can be used as a hanging installation overhead for a point of difference. Balloons can be artistically arranged and used as a focal point – whether it's near the speeches or cake stand, or doubling as a background for guests to take photos. Fancy Schmancy Balloon Co. craft creative balloon installations, ensuring your wedding is anything but boring!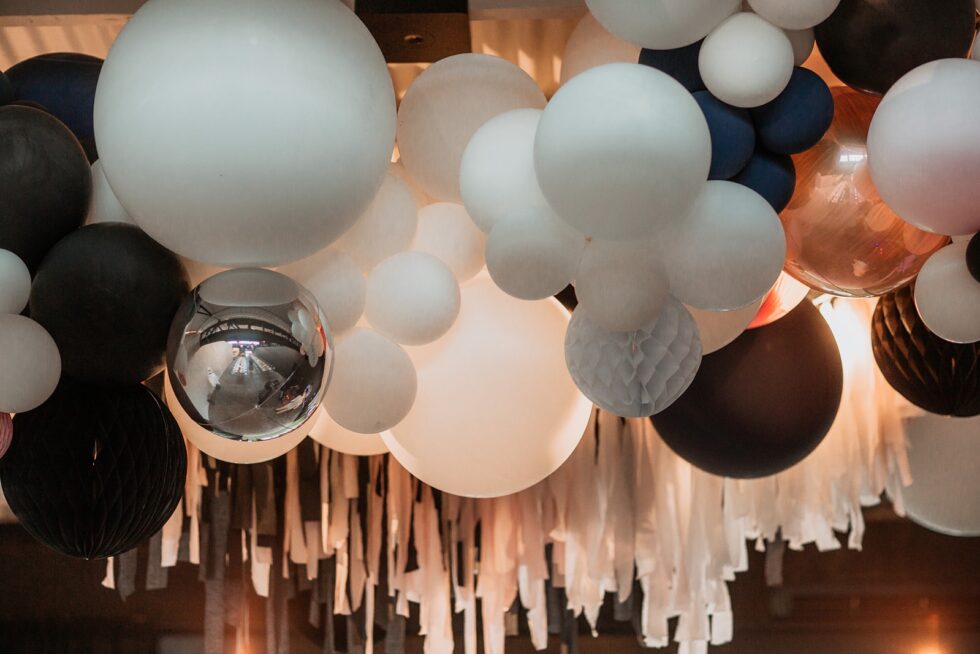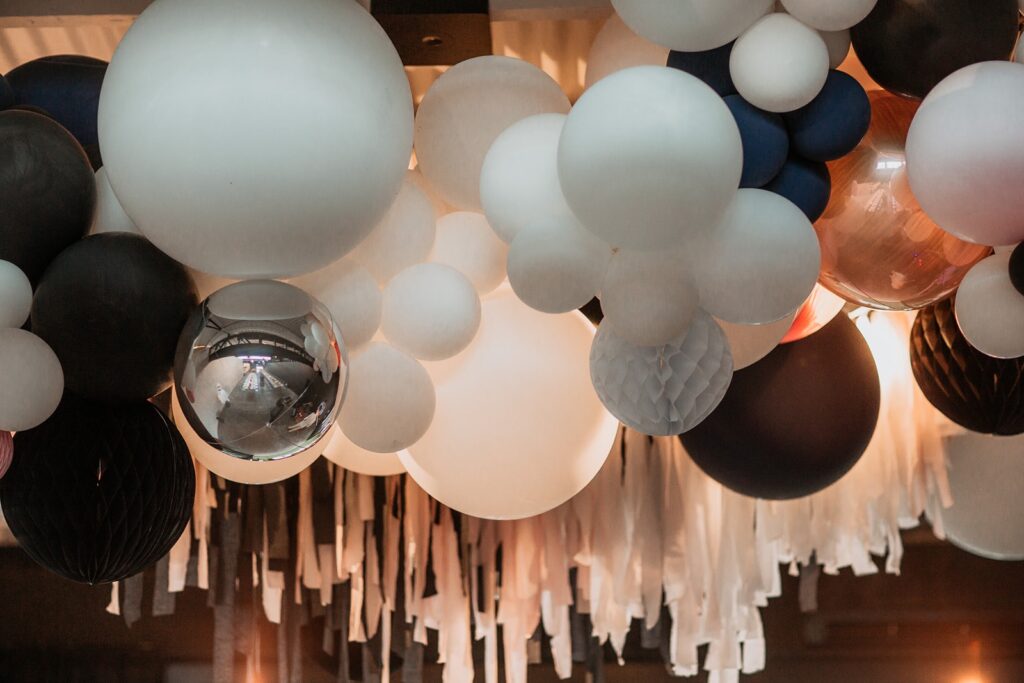 Arbours and Backdrops
When it comes to your ceremony, the simple addition of an arbour, arch, or backdrop is all that's needed to focus the attention to the right place. Plus, they look fabulous against the industrial exposed brick walls at Factory51. AVIdeas offer a range of arbours and arches made from metal, timber, copper pipe, chrome, or greenery… whatever suits your style and personality. Their range of backdrops is also wide with art deco, natural looks, or rio panel options to name a few. Choose to keep them as is, or look to up the ante with florals or balloons.
Live Wedding Painting
There is something captivating about watching a creative in their element. Cue live wedding painters and artists. They'll come to your ceremony or reception and in real-time produce a bespoke piece of artwork that you get to take home as a keepsake. I Am Poppy captures your wedding day in a loose, energetic watercolour style. Poppy loves preserving the memories for generations to come, and enjoys interacting with guests as she paints. If caricature is more your style, then check out The Art of Comics who sketch multiple people each hour, bringing lightness and laughter to the wedding.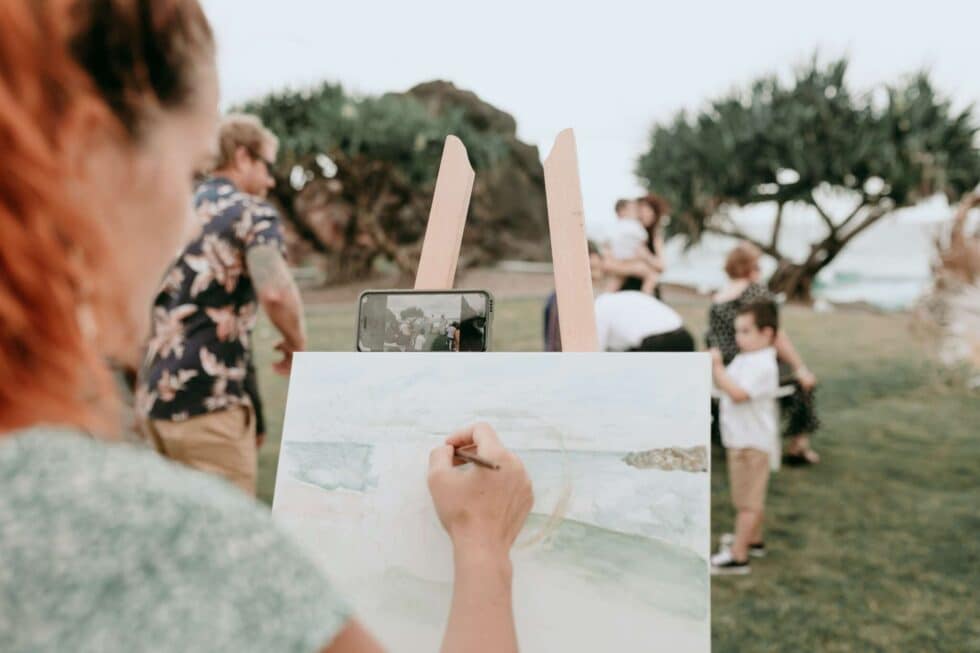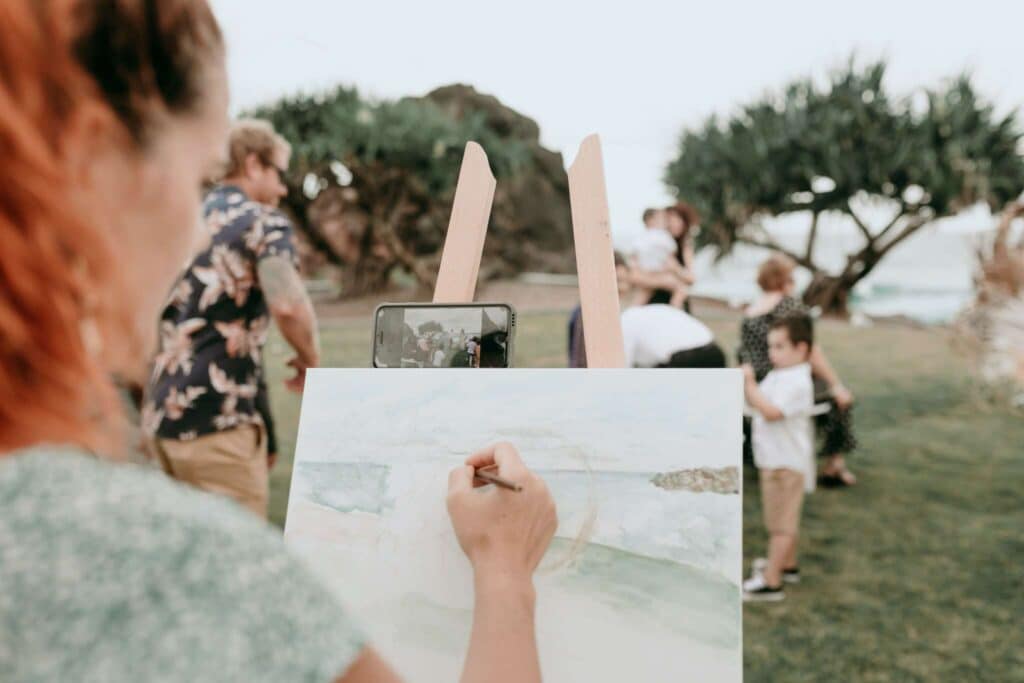 Floor Decals
Often wow factors are visually seen to be high or hanging overhead. It's important not to forget they can make just as great an impact at ground level. Enter, the floor decal. These are most effective when placed at the entrance to your ceremony or reception, or smack bang in the middle of the dance floor. KC Times makes high-quality decals that withstand heavy foot traffic, and come in a variety of colours, sizes, and fonts. Tailor it to your name or wedding date, choose a word or phrase, or use it to send a fun message to your guests. They look amazing against polished concrete floors!
Dance Floor Effects
If you want to impress on the dance floor, but aren't willing to risk the Dirty Dancing lift (fair call), then we've found the wow factor for you. G&M Event Group offer a couple of special effects that'll give you a heavenly atmosphere. Dancing on a Cloud uses dry ice for a low fog effect… your first dance will appear to be on a cloud! Alternatively, their white gloss Starlight Dance Floor comes with hundreds of lights that can be set to twinkle as you dance the night away.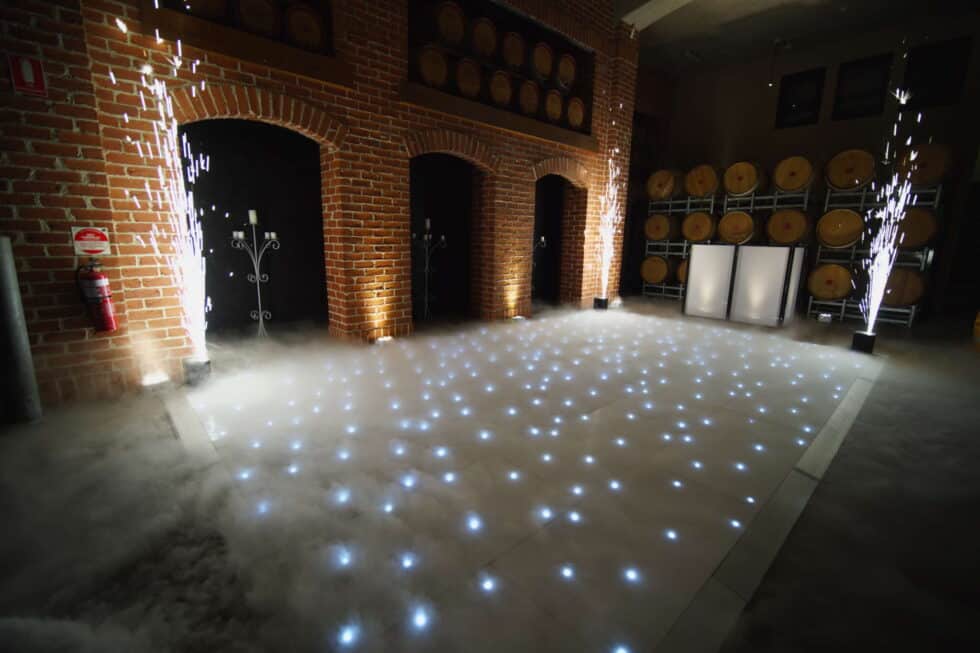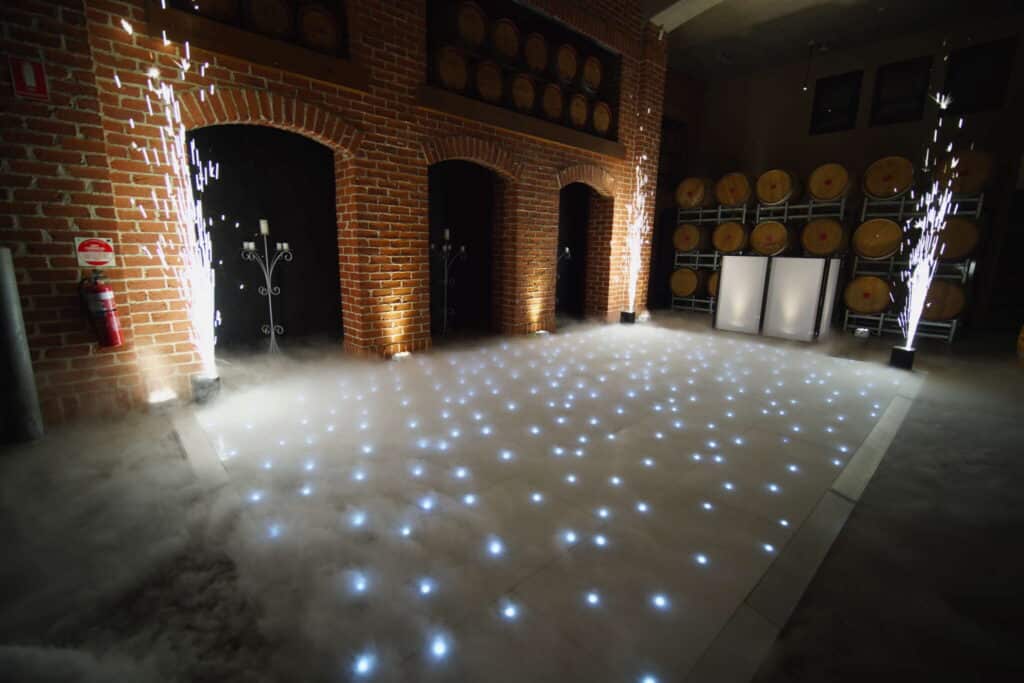 Still unsure what you want to feature at your wedding? We've included one more wow factor that'll be sure to get guests swooning…
Florals
Flowers are fairly standard inclusions when it comes to bouquets, buttonholes, and table centrepieces. However, there has been a significant shift from the traditional uptight structure to a wilder creative expression. Suspended floral installations create a breathtaking presence and can help create intimacy in a venue, especially if the ceilings are high. Florals and greenery can be added to arbours or backdrops (which we've touched on already), but also work well as standalone pieces to frame a ceremony. Kate Dawes Flower Design is your go-to floristry wizard and is happy to work with you to create your vision.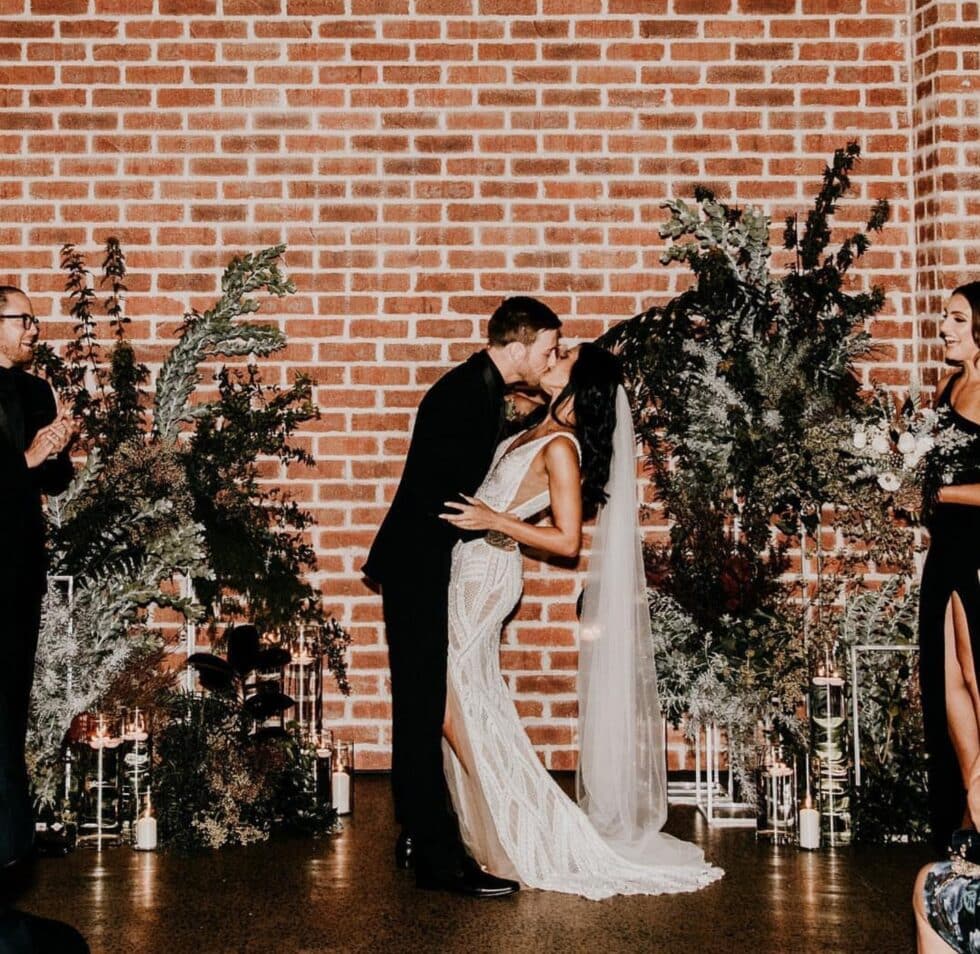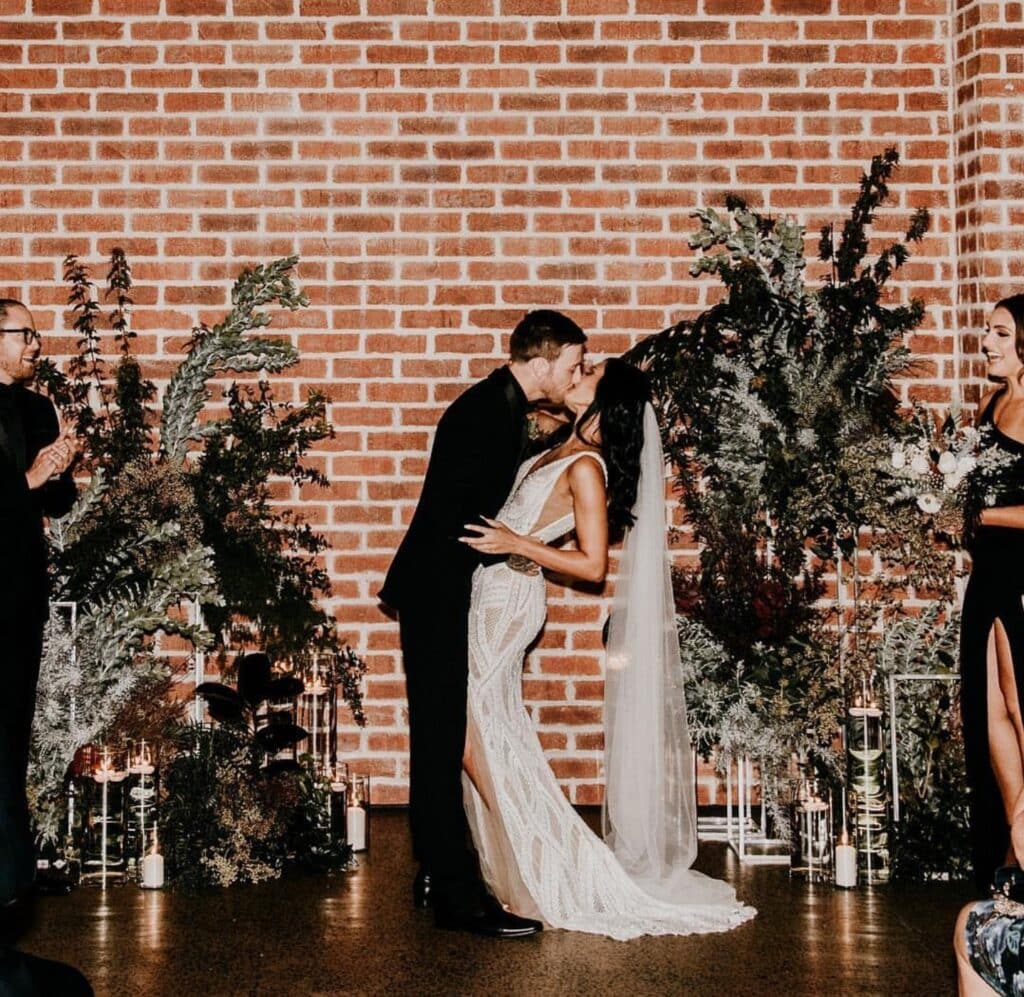 If you are looking to add wow factor to your ceremony or reception, then we hope this has given you some inspiration! Let us stress that less is more when it comes to creating an impact. An overstimulation of senses can have the opposite effect, so choose where to invest carefully. At the end of the day, it's a celebration of your love and commitment, so keep that perspective.
Inbuilt Wow Factor
If you'd like to host your wedding at a venue with inbuilt wow factor, then consider the rustic industrial glam of Factory51. Sky-high ceilings and exposed brick walls meet polished concrete floors and long timber tables. A giant crystal chandelier hangs from the room's exposed steel beams, with festoon lighting creating a warm atmosphere. Contact us today and we'd be happy to show you around the space.