THE BENEFITS OF PHARMACEUTICAL DINNER EVENTS
Pharmaceutical dinner events and meetings are a great way for pharmaceutical companies to remain up–to–date on the latest industry trends and developments. These events can range from large conferences to smaller symposia and cover topics such as drug development, regulatory affairs, clinical trials, and marketing. Pharmaceutical events are held all over the world, and attendance is often high.
The primary benefit to attending a pharmaceutical event is the chance to network with other professionals in the field. These events can provide unique opportunities to learn from industry experts, participate in panel discussions, and even meet potential employers and clients. Additionally, many of these events provide valuable insight into the latest trends and developments in the industry. For industry professionals, the chance to attend a pharmaceutical event can be invaluable. These events often feature presentations and workshops on topics such as drug discovery, clinical trial design, regulatory compliance, and pharmacoeconomics. Attendees can also benefit from the many networking opportunities available, as well as participate in panel discussions on industry changes, challenges, and opportunities.
Aside from the educational and networking benefits, pharmaceutical events can also be a great way to make business contacts and gain insight into potential career paths. Many of these events feature a variety of exhibitors and sponsors, providing attendees with the chance to meet those in the industry and find out more about the products and services they offer. Finally, pharmaceutical events can also be a great way to make new contacts and build relationships. Many of these events feature a variety of social events, providing attendees with the chance to mix and mingle with other industry professionals. This can be an invaluable opportunity to make valuable connections and build professional relationships that can last for years.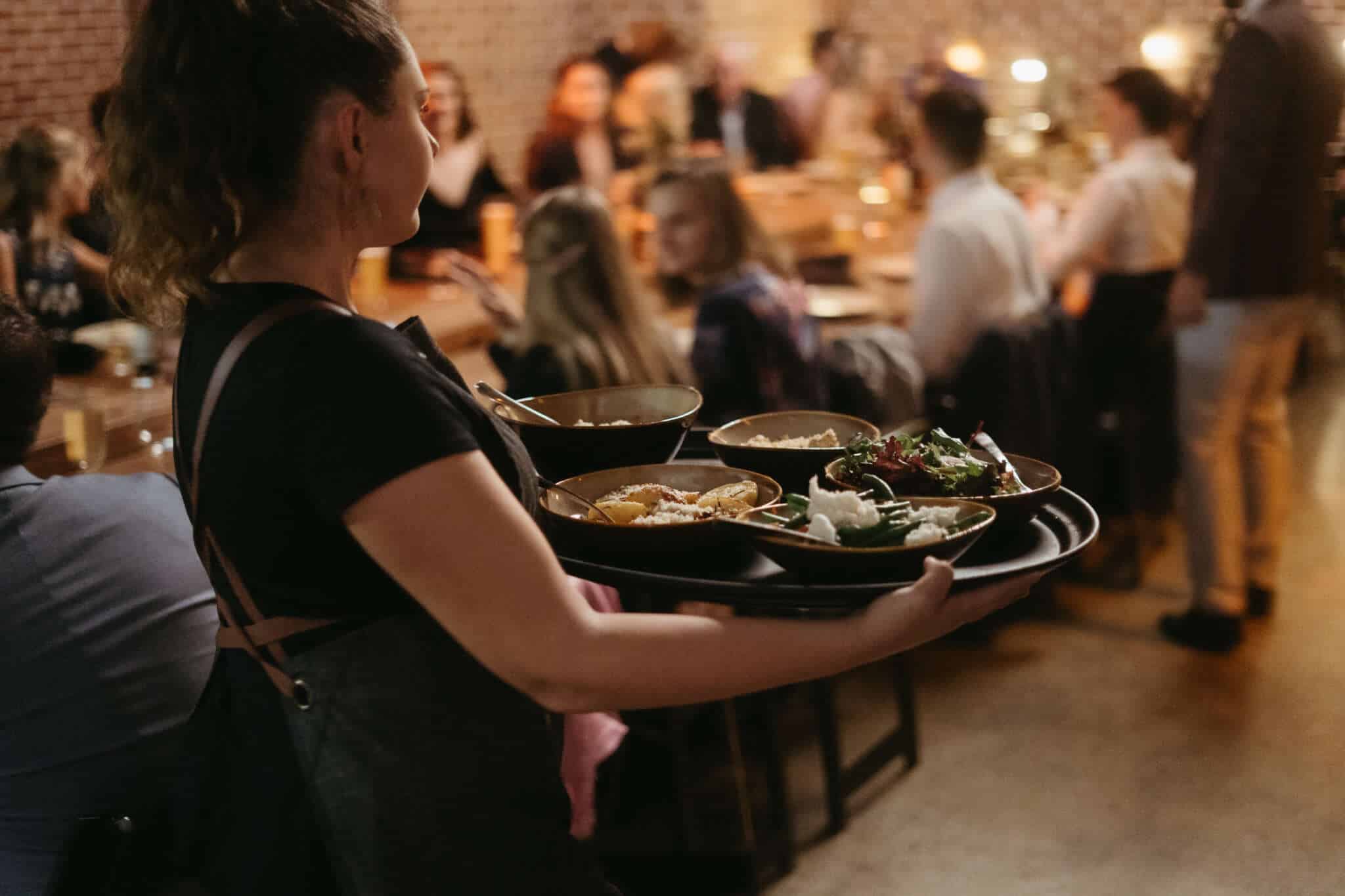 PLANNING A PHARMACEUTICAL EVENT
Planning a pharmaceutical dinner event or meeting can be a daunting task. With so many details to consider and so much to organize, it's easy to get overwhelmed. However, with careful planning and effective organization, you can create a successful event that your guests won't forget anytime soon.
From selecting the right venue to deciding on the menu, here are some tips to help you plan a successful pharmaceutical dinner event or meeting.
Set a Clear Goal
The first step to planning a successful event is to set a clear goal. What do you hope to achieve with the pharmaceutical dinner or meeting? Are you hoping to introduce a new product or service? Are you providing a networking opportunity for industry professionals? Knowing the purpose of the event will help you create the right atmosphere and plan the event accordingly.
Create an Agenda
Creating an agenda for the event will help ensure that all of your guests are on the same page. Make sure to include a list of activities, times, and topics. It's a good idea to reach out to any high-profile speakers at this point to involve them in the conversation and secure their attendance.
Draft a Guest List
Make sure to include everyone who needs to be invited, from the speakers to the attendees to any special guests. Make sure to include their contact information so you can send out invitations and follow up with them.
Choose the Right Venue
Selecting the right venue is key to a successful event. Consider the size of the event, the type of guests you'll be inviting, and the type of atmosphere you want to create. You should also take into consideration the location, budget, and amenities of the venue. Find a venue that can accommodate your maximum number of guests, and provides necessary audio visual such as a projector and screen, lectern and microphone.
Factory51 in Brisbane has no venue hire fees, and includes standard audio visual with every booking. Contact us today to arrange a site visit or receive a quote for your pharmaceutical dinner or meeting.
Create a Budget
Create a realistic budget for the event and stick to it. Consider costs associated with the venue, food, beverages, styling, audio visual, and entertainment, and factor these into your budget. Make sure to put aside a contingency in case of unexpected costs.
Set the Date and Time
Select a date and time that will work for everyone involved. Consider the availability of the venue and the needs of your guests. Pharmaceutical dinners and weekday lunch meetings are the most popular times within the industry.  
Select a Menu
Once you've chosen a venue and created a guest list, it's time to start thinking about the menu. Consider the dietary needs and restrictions of your guests, as well as your budget. Choose a menu that will satisfy the needs and tastes of your guests.
Italian is a widely-loved cuisine and Factory51 specialise in providing delicious handcrafted Italian fare to cater for everyone.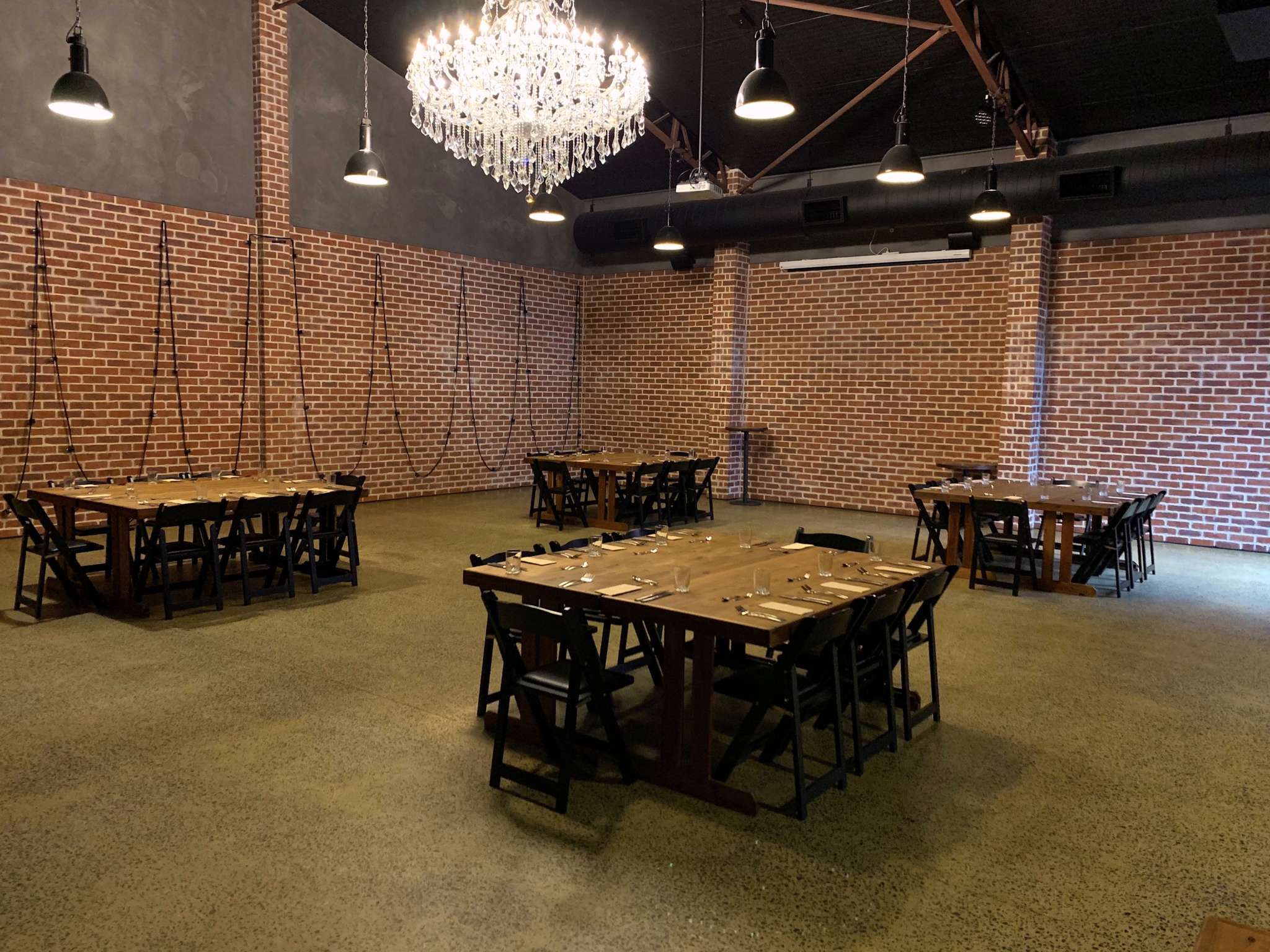 Provide Entertainment
If appropriate, consider adding entertainment to your pharmaceutical dinner event to keep guests engaged. Select something that is suitable for the event, and will appeal to your guests. It may be a roving entertainer on arrival, a soloist or musician providing background dinner music, or talented musicians to liven things up.
Promote the Event
Promote the event to ensure you get the maximum number of attendees. Utilise social media, email, and other marketing strategies to reach your target audience. You can read more about how to do that here and here.
PHARMACEUTICAL EVENTS IN BRISBANE
Overall, pharmaceutical events can be an invaluable resource for industry professionals, providing them with the chance to learn more about the industry, make invaluable business contacts, and build relationships. By attending these events, pharmaceutical professionals can stay up–to–date on the latest industry trends and developments, as well as gain insight into potential career paths.
Factory51 hosts a number of pharmaceutical dinner events and meetings throughout the year. With nearby parking, easy access to public transport, no room hire fees, and standard audio visual inclusions, we're the perfect Brisbane venue to host your pharmaceutical event. Contact us today to find out more.