VALENTINE'S DAY OVER THE CENTURIES
Valentine's Day is a holiday celebrated annually on February 14th by people around the world. It is a day of love and romance, when people express their feelings and show appreciation for those they care about. But, have you ever wondered how and why Valentine's Day came to be? We're diving deep to explore the history of Valentine's Day, and why it's still so relevant today.
The origin of Valentine's Day can be traced back to the ancient Roman festival of Lupercalia. This festival was celebrated from February 13th to the 15th and was intended to honor the god of fertility, Lupercus. During this celebration, men would sacrifice goats and dogs and then whip women with the hides of the animals in order to increase their fertility… yikes!
By the 5th century, the Catholic Church had replaced the pagan festival of Lupercalia with a Christian celebration in honor of Saint Valentine (so much better!). According to one legend, St. Valentine was a priest who served during the third century in Rome. When Emperor Claudius II outlawed marriage for young men, Valentine defied the emperor's orders and performed secret marriages. As a result, Valentine was arrested and sentenced to death. While in prison, it is said that he fell in love with the jailer's daughter and wrote her a letter signed "From your Valentine" before his execution.
That's a bit sweet…
Over the centuries, the holiday evolved and became associated with romantic love. In the Middle Ages, lovers would exchange love notes and gifts on Valentine's Day. By the 18th century, it had become common for lovers to express their feelings for one another by sending flowers, candy, and cards. In the 1840s, the first mass–produced Valentine's Day cards were introduced in England. These cards featured images of birds, flowers, and cupids. Mass–produced Valentine's cards soon became popular in the United States too, and by the end of the 19th century, Americans were buying and sending millions of cards each year. The tradition of sending anonymous cards, known as "valentines," became popular in the 19th century.
Today, Valentine's Day is celebrated in many countries around the world and it has become a major commercial holiday. It is a day to show appreciation and love for those closest to us. Whether it's through a heartfelt card, a bouquet of flowers, or an intimate dinner, there are many ways to show someone how much you care!
Valentine's Day is a special time to celebrate love and friendship, and its history is just as interesting as the holiday itself. From its beginnings as a pagan fertility festival to its modern–day celebration of love and romance, Valentine's Day has come a long way. So, this February 14th, take a moment to reflect on the history of this special day and plan something to celebrate.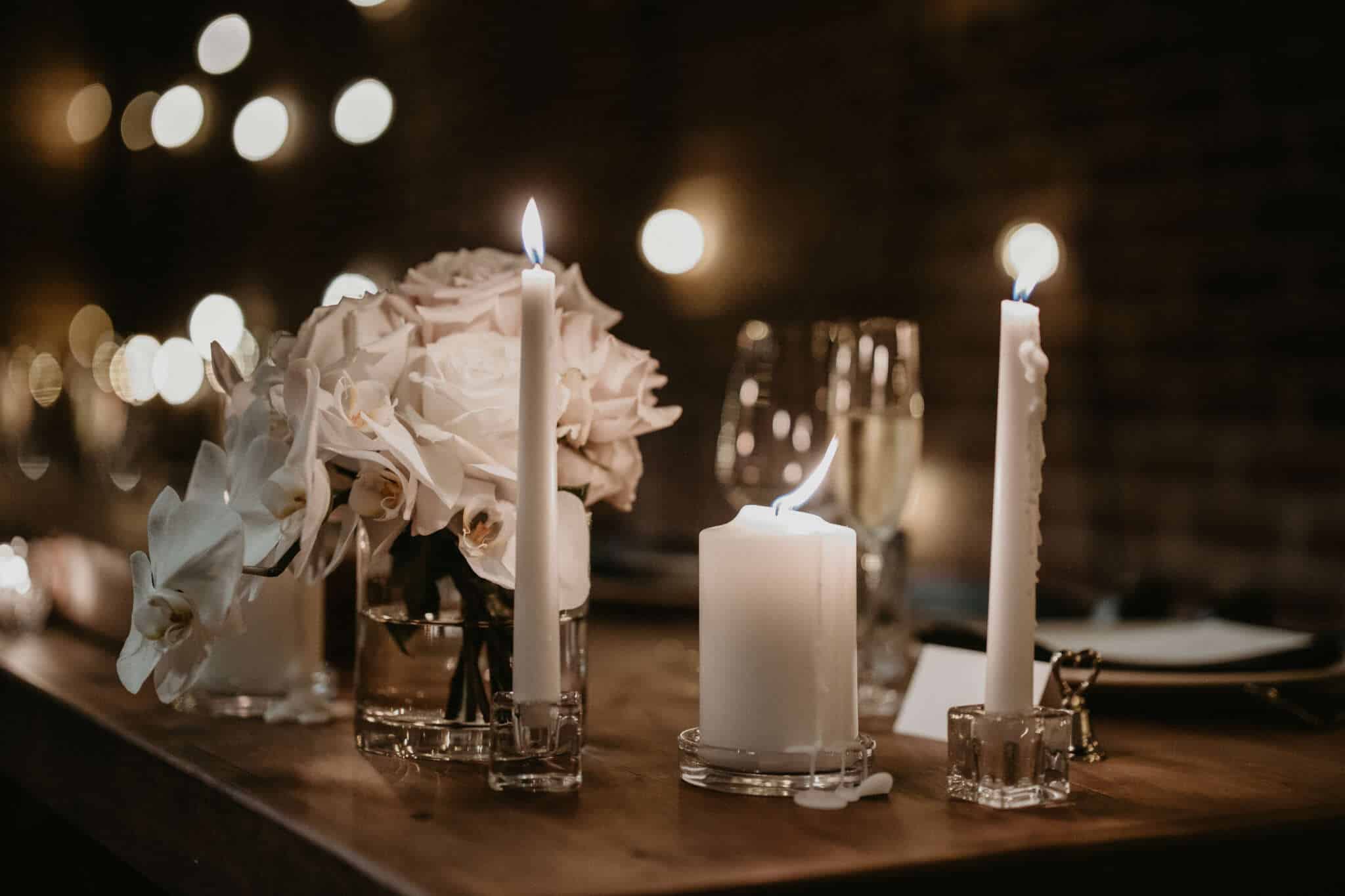 Ask Your Date to Dinner for Valentine's Day
Valentine's Day is quickly approaching, making it the perfect time to celebrate the occasion with your special someone over a romantic dinner! Whether you're newly dating, engaged, or have been married for years, this is the opportunity to show your affection and appreciation of your significant other. Let the loving gazes and table footsies ensue!
When selecting a restaurant to take your date to, it's important to choose a place that both of you will enjoy. Consider your partner's favorite type of cuisine and look for a restaurant that serves it. If you're feeling adventurous and like to explore different destinations, think about trying a new restaurant together. This can be a great way to kick off conversation and make the night even more special.
The atmosphere of the restaurant is also important. Look for something that is romantic, but not overly crowded. You want to be able to converse with each other without having to shout over a noisy room. If possible, try to book a table by a window or in a corner, as this will give you a chance to really focus on each other and the evening.
Once you've chosen the perfect restaurant, it's time to pick from the menu. Start with delicious entrées that you can ideally both share. After all, what's yours is mine, right?! Move on to the main course, before finishing off the night with a little something sweet. Food is the unofficial language of love, and we're here for it! The benefits of sharing a meal and communal dining are plenty – read all about it here.
Connect Over Valentine's Day Dinner
For first dates or new couples, extended conversation over dinner may seem daunting, or even come with a side of nerves. Think about some questions you can ask your date that will help get to know them better. You don't need to barrage them with questions, but listen to their responses and show genuine interest. This goes for couples who have been together awhile too! Sometimes in the craziness of young families or hectic work schedules, you lose the chance to spend quality time together. Soak in the moment to reconnect and rekindle your love!
Going out to dinner on Valentine's Day marks a beautiful occasion, and creates sweet memories along the way. Take the opportunity to dress up a little, snap a selfie, and focus on the two of you.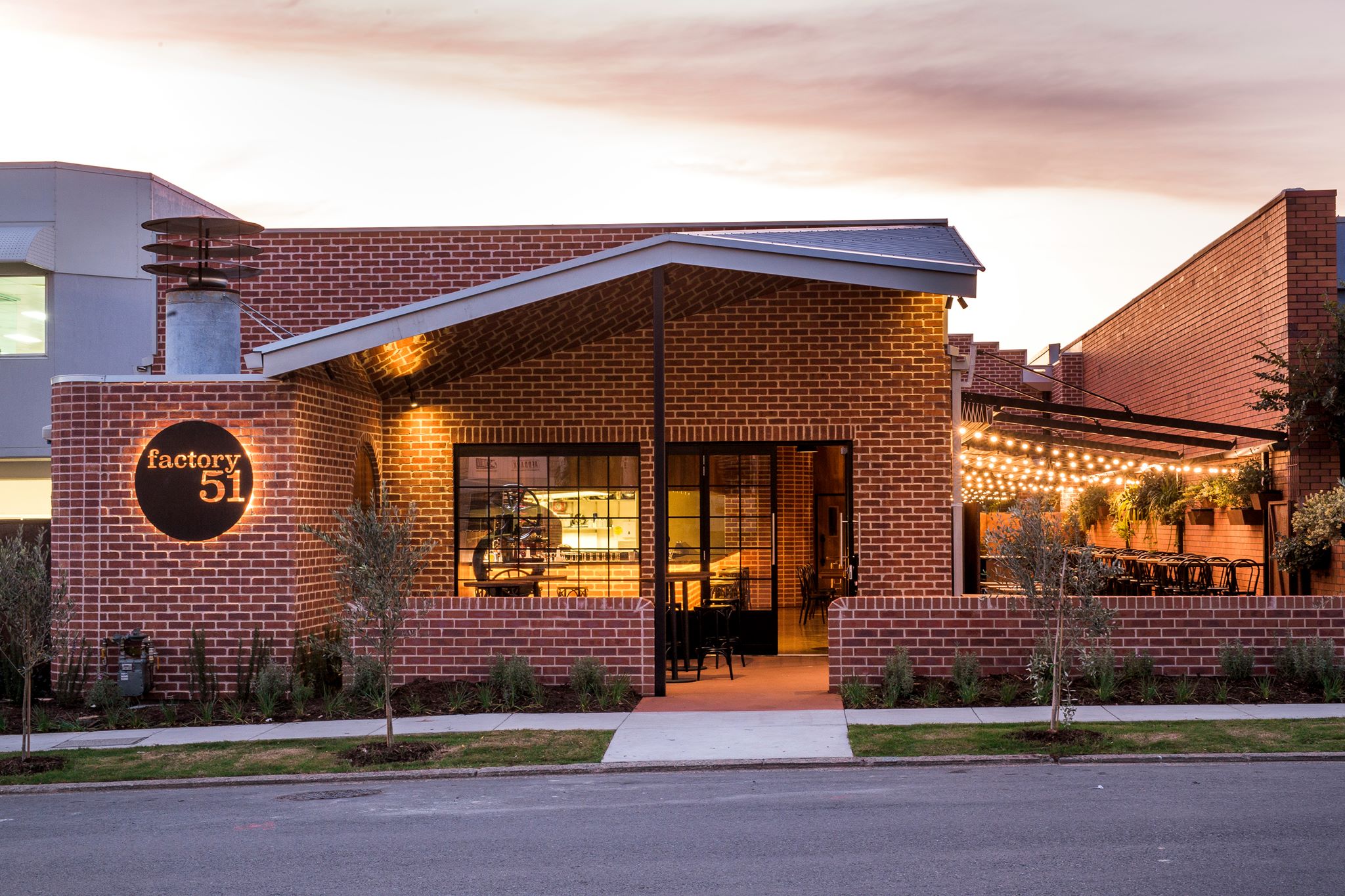 Book a Valentine's Day Dinner at Factory51, Coorparoo
Factory51 passionately makes handcrafted Italian cuisine, just south of the city in Coorparoo. We specialise in cold fermented & hand stretched wood-fired pizzas, handmade gnocchi and lovingly stuffed canneloni, delicious enough to make any Italian proud. Our menu is complemented by an extensive range of craft beer and carefully selected wines, served by friendly staff.
This Valentine's Day, Factory51 are offering two dining options:
Workshop Dining Room – Host your romantic dinner in our workshop function room under our beautiful crystal chandelier and savour our 4 course shared dinner (see menu below).
Laneway Restaurant – Book in to have your favourite meal in our casual Italian Restaurant. For restaurant group bookings over 8 people please use the enquiry form at the bottom of the page linked above.
What's On the Menu at Factory51
We're serving up the most delicious Italian fare around! Check out our incredible $75pp 4 Course Shared Dinner:
To Start | House smoked mozzarella, salsa rossa, pine nuts, garlic & herb focaccia
Entree | Seared scallop, truffle infused spaghetti, buttered green pea sauce
Main Course | Sous-vide lamb w pepperonata, confit garlic, basil -Rosemary & garlic chats AND Rocket, walnut, pear & ricotta sale salad
Dessert | Dark chocolate semifreddo, poached raspberries
Bookings and pre-payment essential, visit https://factory51.com.au/bar-bistro/ or call us on 3324 0844 to secure your dinner date for two.
Happy Valentine's Day lovers!