WHAT DOES THE "NEW NORMAL" FOR CORPORATE EVENTS LOOK LIKE?
Corporate events have traditionally been an important way for companies to showcase their products and services, network with clients and partners, and provide learning and development opportunities for employees. However, the pandemic has forced businesses to rethink the way they host these events and adapt to the "new normal".
As businesses navigate this new normal for corporate events, the focus has shifted towards creating more intimate and personalised experiences that allow for better engagement and interaction between attendees. They are also characterised by the integration of digital technology and immersive experiences, continued emphasis on health and safety measures, and a focus on sustainability.
Here are some of the ways that businesses are reimagining their events:
Smaller Conference Capacities
One of the most significant changes to corporate events in the post-pandemic world is a shift towards smaller conference capacities. Large-scale events that used to attract thousands of attendees are now being scaled back to create more intimate and focused experiences. This allows businesses to create a more personalised environment that fosters deeper connections between attendees.
From an intimate group of 10 through to 200 cocktail style, Factory51 accommodates corporate events in varying sizes and styles. The versatility of our Workshop function room means we can create an environment that's welcoming for a small group and conducive to more intimate interactions.
More Intimate Workshops
In addition to smaller conference capacities, businesses are also turning towards more intimate workshops as a way to facilitate deeper engagement and interaction between attendees. These smaller, hands-on sessions provide a more personalised learning experience and allow attendees to network and collaborate more effectively. This shift towards smaller workshops also allows businesses to create a more targeted approach to learning and development, tailoring their content to specific areas of interest or skill development.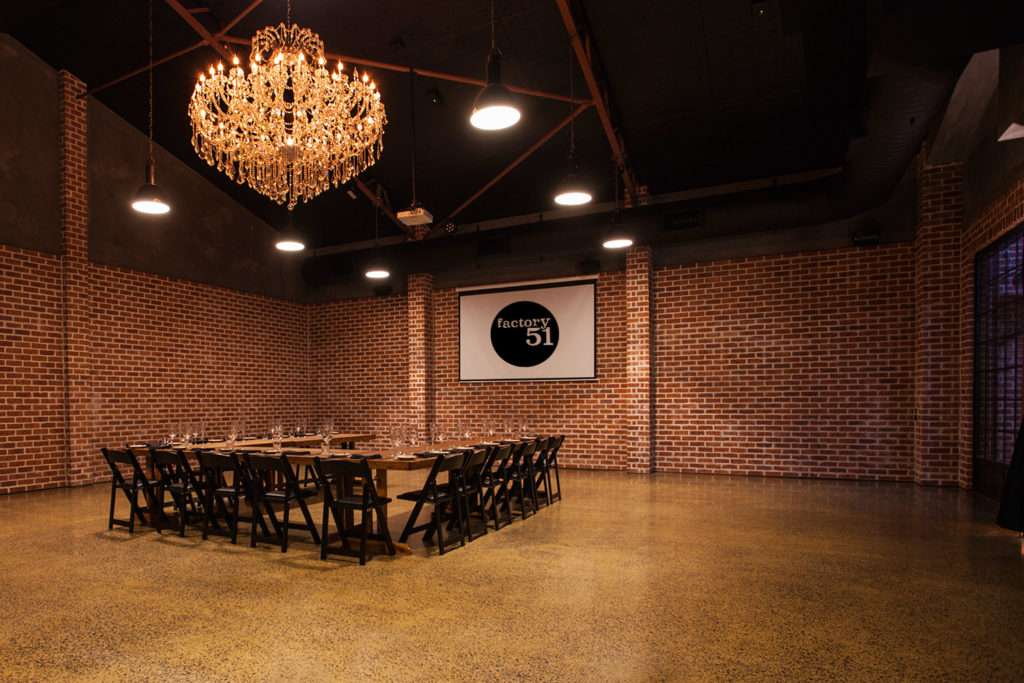 Virtual and Hybrid Options
While in-person events are still important for fostering engagement and interaction, virtual and hybrid options have become increasingly popular in the post-pandemic world. Virtual events allow businesses to reach a wider audience and provide greater flexibility for attendees who may not be able to travel. Hybrid events, which combine in-person and virtual elements, provide the best of both worlds, allowing for tailored, intimate experiences while still providing a way to reach a wider audience.
Factory51 includes projectors and a large screen complementary for all events. We work alongside professional and experienced AV technicians to assist the virtual elements of your corporate function.
Increased Personalisation
Personalisation is becoming increasingly important for corporate events. Businesses are tailoring their events to meet the specific needs and interests of their attendees, creating a more engaging and interactive experience. Personalisation can include everything from customised agendas and speakers to targeted networking opportunities.
Immersive Experiences
With the rise of virtual events during the pandemic, companies are also integrating digital technology into their corporate events. This includes live streaming and webinars, virtual networking sessions, and the use of virtual reality, augmented reality, and gamification to create engaging and interactive experiences for attendees. Immersive experiences can enhance learning and development opportunities, provide a more memorable experience, and increase engagement.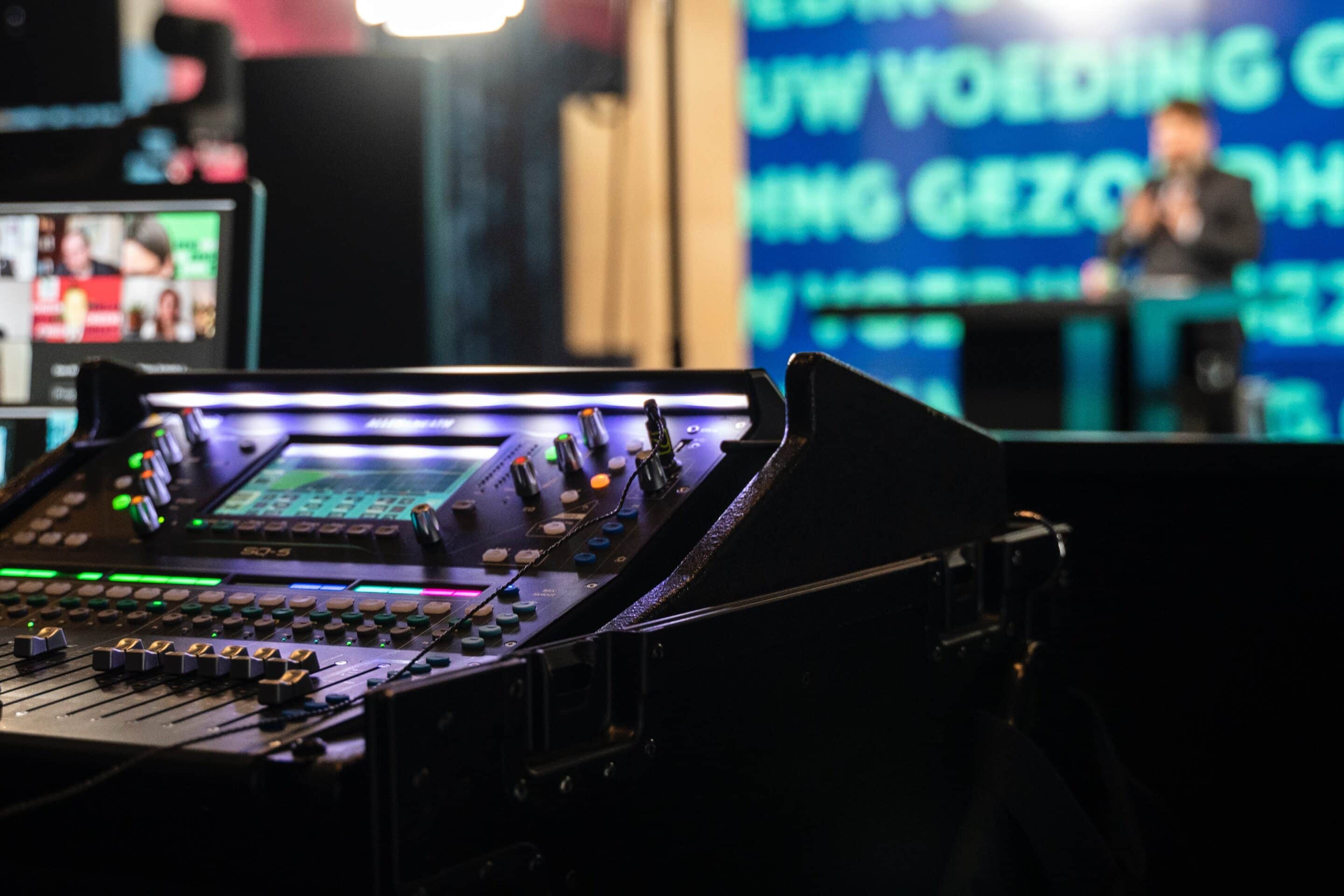 Health and Safety Measures
The health and safety of attendees remains a top priority for companies hosting corporate events in the new normal. This includes sustaining measures such as sanitation and hygiene protocols, and encouraging attendees to stay home if they are unwell. Companies are also considering factors such as the size of the venue and the number of attendees to ensure that they can host an event safely.
Emphasis on Wellness
Businesses are now recognising the importance of promoting employee wellbeing and are incorporating wellness activities into their events to support this goal. By doing so, businesses can improve employee wellbeing, reduce stress and anxiety, and promote a positive corporate culture. This can lead to improved productivity, increased engagement, and a more positive brand reputation.
Examples of wellness activities that can be conducted at Factory51 include: meditation sessions, yoga classes, mindfulness exercises, massage stations, team building exercises, relaxation zones, and healthy meal options.

Diversity and Inclusion
Diversity and inclusion have become critical issues in the corporate world. In recent years, businesses have made significant strides towards building more diverse and inclusive workplaces. However, these efforts should also extend to corporate functions and events. Businesses are learning how to create more inclusive and diverse events that celebrate different cultures and backgrounds through:
Inclusive Language and Communication Training
Diverse Guest Speakers and Panels
Networking Opportunities for Underrepresented Groups
Cultural Competency Workshops
Diversity and Inclusion Discussions
Employee Resource Group Showcases
Diverse Entertainment and Performances
Recognition of Diversity and Inclusion Achievements
Implicit Bias Training
Multicultural Food and Beverage Options
Focus on Sustainability
Sustainability has become an increasingly important consideration for corporate events in the new normal. This includes reducing waste and carbon emissions, using eco-friendly materials, and supporting local suppliers and vendors. Companies are also looking to incorporate sustainable practices into their event planning, such as using renewable energy sources and minimising food waste.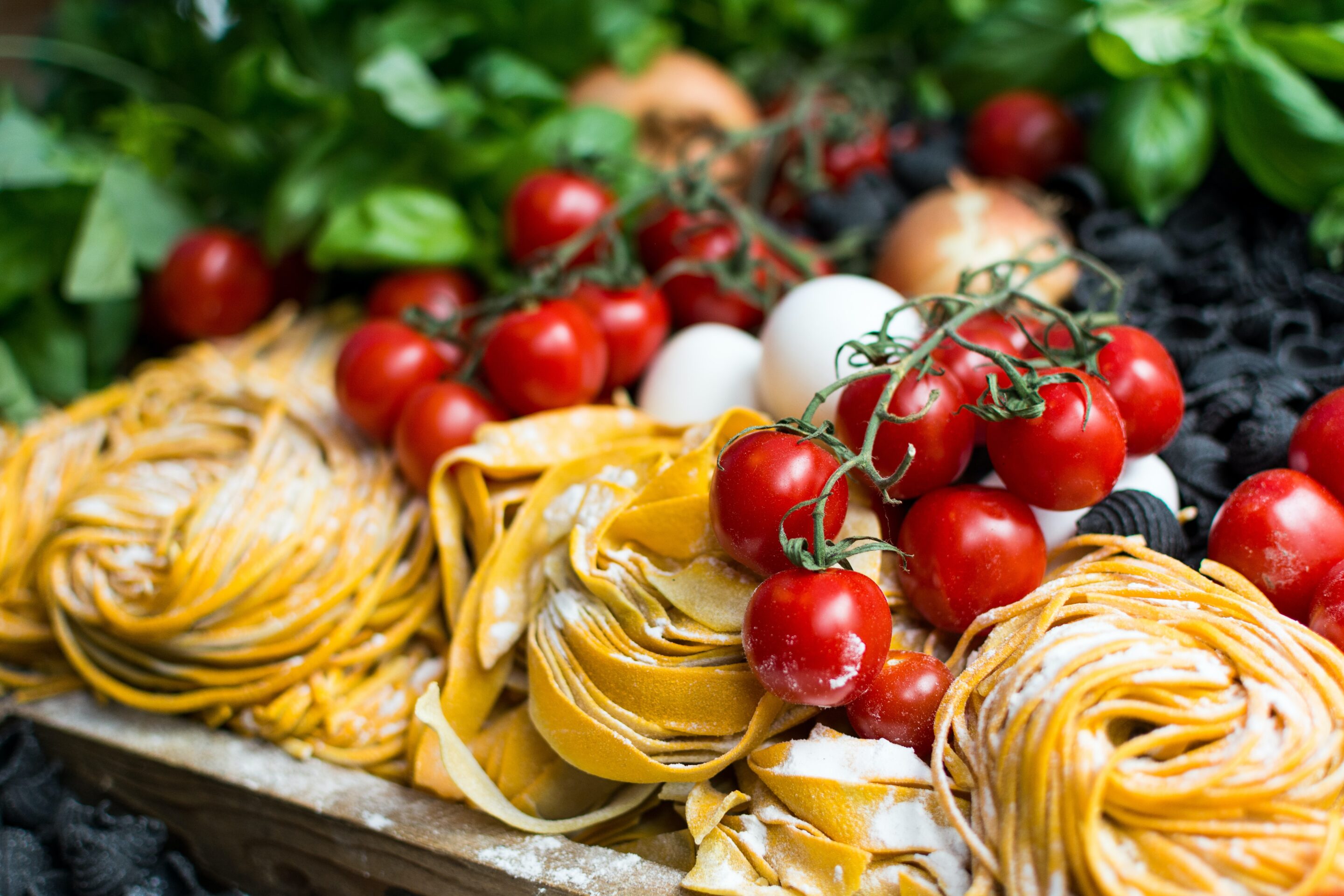 Team Building Activities
Team building activities are a great way to foster collaboration, communication, and teamwork among employees. We've outlined several team building activities that you can incorporate into your next event at Factory51 to help foster a more cohesive and productive team:
Scavenger Hunts
Trust Exercises
Board Game Tournaments
Group Art Projects
Charity Events
Design Thinking Challenges
Improv Workshops
Group Yoga or Fitness Classes
Karaoke Competitions
CSR Activities
Corporate social responsibility (CSR) activities are becoming a popular way for businesses to give back to the community and make a positive impact. CSR activities can be incorporated into corporate functions to create a more meaningful and purposeful experience for attendees. They can also help to enhance a company's image, increase employee engagement, strengthen relationships, and create a positive workplace culture.
The New Normal for Corporate Events at Factory51
Corporate functions and events are evolving to become more engaging, interactive, and inclusive. Hybrid events, personalisation, sustainability, creative venues, interactive technologies, health and safety measures, wellness activities, diversity and inclusion, team building activities, and CSR activities are all trends that are shaping the future of corporate events. By embracing these trends, businesses can create more impactful and memorable events that enhance their reputation, build relationships, and promote growth.If you'd like to book a site inspection of Factory51 for your next corporate event, be sure to contact us. We'd love to show you around and provide a tailored quote for your function.