THE BEST WEDDING PHOTO LOCATIONS AROUND BRISBANE
Whether you're mad keen to jump in front of a camera or would rather the ground swallow you whole, one thing is for certain: wedding photos capture one of the biggest days of your lives! These images are more than just pixels; they are a tangible reminiscence of the emotions, romance, and joy embedded in your special day. Every shot, angle, and setting tell part of the couple's story, from tender glances to jubilant smiles to intricate details.
Where you choose to go for your wedding photo shoot plays a pivotal role. Each location, with its distinct character, adds depth and dimension, transforming photographs into visual sonnets of love.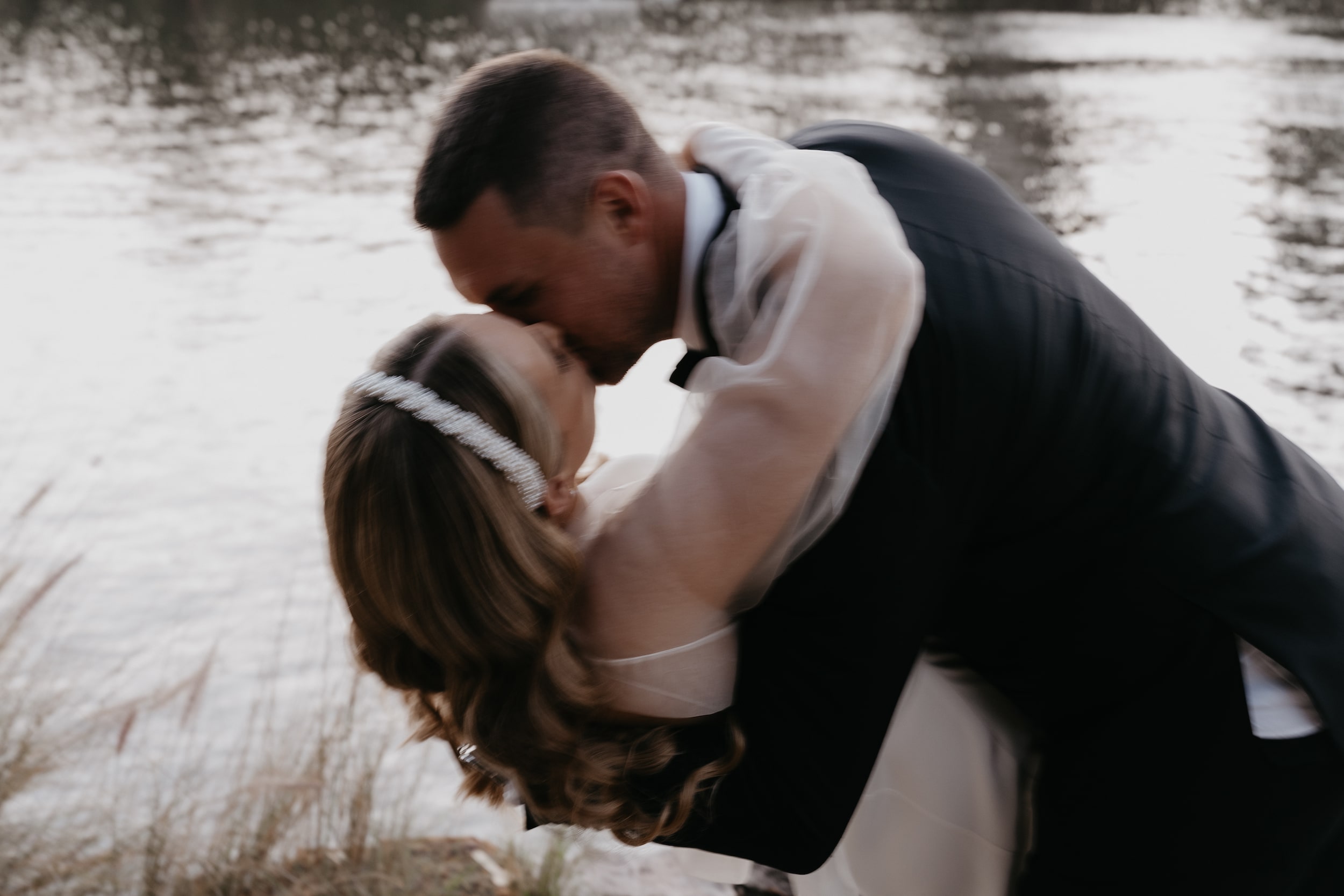 But, what makes for great wedding photo locations?
Scenic Beauty – A breathtaking backdrop can elevate wedding photos from lovely to enchanting. Natural landscapes, historic architectures, or modern urban scapes offer a visual feast and contribute to the aesthetic appeal of the photographs.
Lighting – Natural lighting plays a crucial role in illuminating the couple's love. The golden hour—shortly after sunrise or before sunset—casts a magical glow, rendering photos with a dreamy and ethereal quality. Locations that bask in abundant natural light, or those that offer unique lighting opportunities, are gems in wedding photography.
Privacy – Locations that provide a sense of privacy encourage couples to be their authentic selves, facilitating photographers to capture those raw, unfiltered emotions and tender moments of affection.
Versatility – An ideal location offers diverse settings and backgrounds for a rich and varied photo album. It should provide a mix of natural, architectural, and artistic elements, offering couples an array of options to reflect their personalities and love story.
Accessibility – While remote, exotic locations can yield stunning photographs, accessibility is crucial. Locations should be easily reachable and safe for both the couple and the photography crew.
Legal and Ethical Considerations – Securing necessary permissions and adhering to the regulations of the chosen location is essential. Respecting private properties, protected areas, and cultural sites reflect responsible and ethical photography.
Personal Connection – A location that resonates with the couple's journey, interests, or dreams adds a personal touch to the photographs.
Brisbane Wedding Photo Locations Roundup
Below is a roundup of wedding photographic spots, all within a 20-minute drive of Coorparoo and Inner East Brisbane (perfectly suited for Factory51 couples!):
Iconic Parks and Gardens:
New Farm Park – Blooming flowers and giant fig trees provide a classic, romantic backdrop.
City Botanic Gardens – Diverse flora, ornate features, and city views make every shot unique.
Mowbray Park – A riverside locale offering a blend of natural beauty and cityscape.
Hawthorne Park – Lush settings for a quintessential nature-themed shoot.
Teneriffe Park – Combines the elegance of nature with iconic heritage sites.
Raymond Park – Known for its charming green spaces and playground, offering a whimsical touch.
Brisbane Botanic Gardens Mt Coot-tha – Panoramic city views surrounded by exquisite gardens.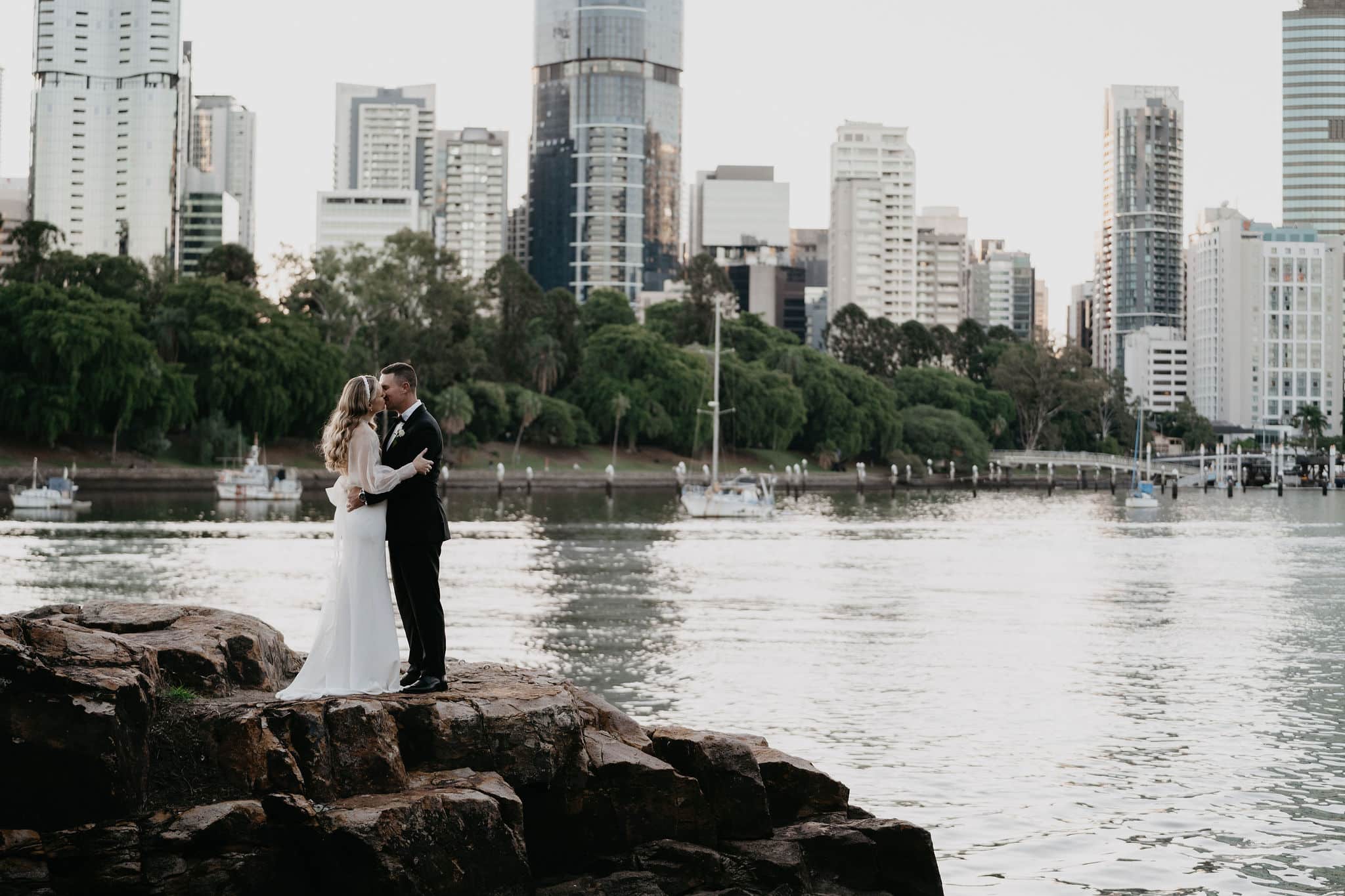 Historical Sites:
Newstead House – The colonial architecture and gardens exude elegance.
Old Cleveland Lighthouse – A blend of history and mesmerizing coastal views.
Ormiston House – A classic estate with expansive gardens overlooking Moreton Bay.
Teneriffe's Woolstores – Capture the charm of these heritage buildings, offering a rustic yet elegant atmosphere.
Customs House – Historical elegance with views of Story Bridge.
Old Museum Brisbane – Victorian architecture and lush lawns.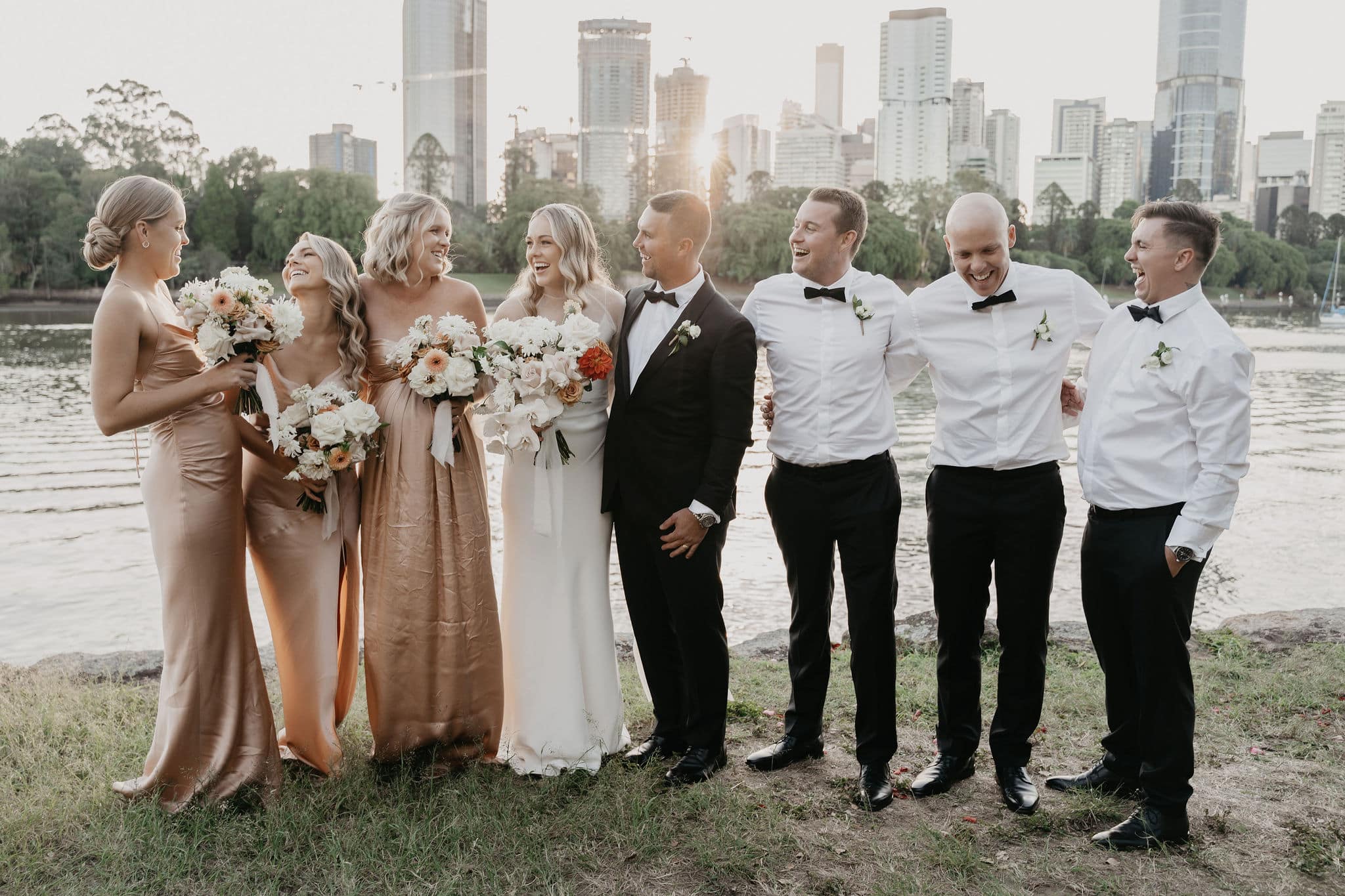 Urban and Modern:
Brisbane Powerhouse – Industrial yet chic, offering an artistic backdrop.
Howard Smith Wharves – A blend of modernity, the river, and the iconic Story Bridge.
Eagle Street Pier – Skyline views and modern architecture for an urban touch.
Bowen Terrace – The eclectic mix of old and new architecture provides a unique urban setting.
Howard Smith Wharves: A trendy spot with a combination of natural and urban scenery. Why not pop into Goodtimes Gelateria for some sweet shots!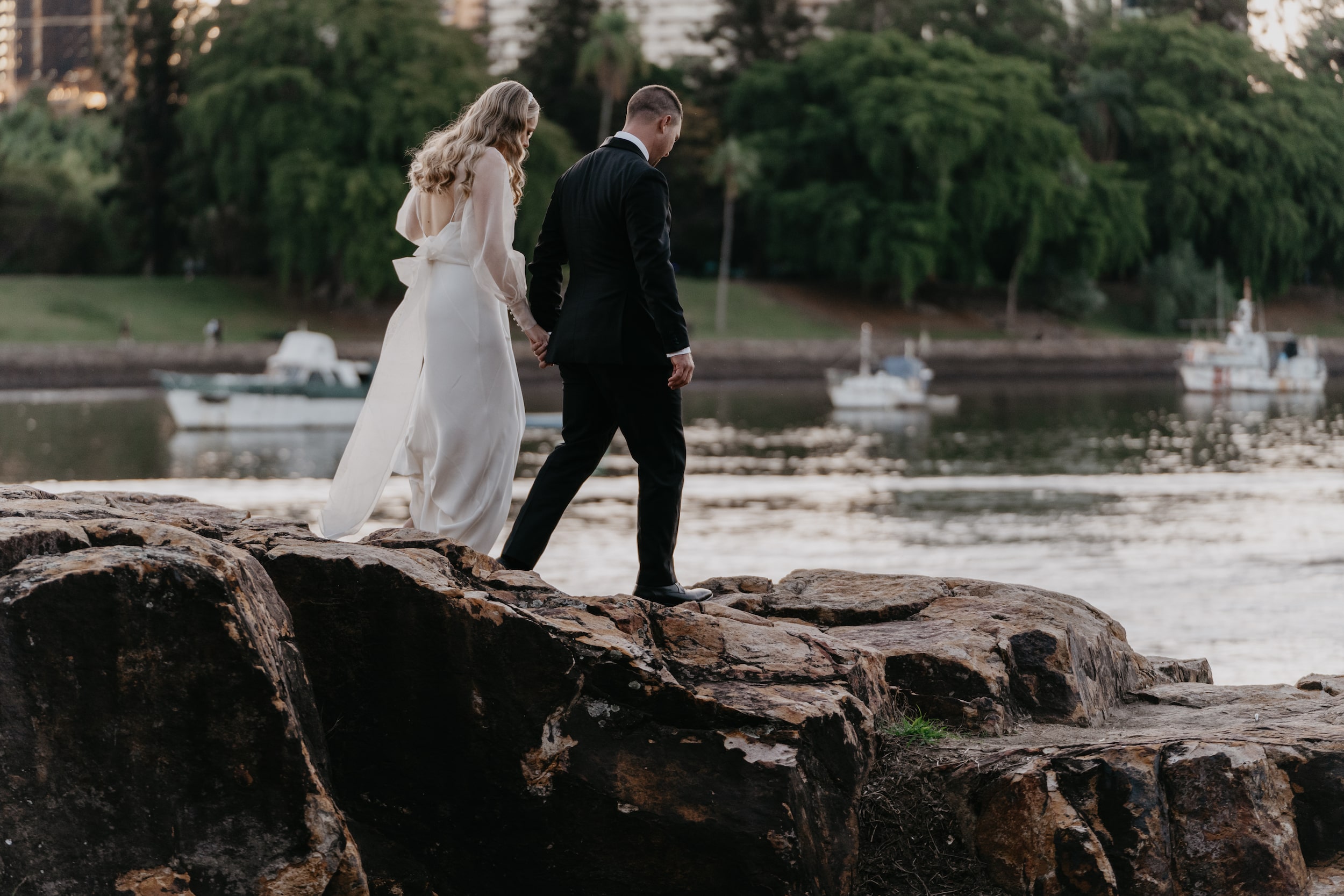 River Views:
Captain Burke Park – Stunning panoramas of the river and city.
Wilson Outlook Reserve – Iconic views of Story Bridge, perfect at sunset.
Vic Lucas Park – Bulimba's hidden gem with sailboats dotting the river.
Kingsford Smith Drive Riverwalk – A picturesque path along the Brisbane River with the city skyline in the distance.
Brisbane River Walk – Scenic riverside paths with various unique spots.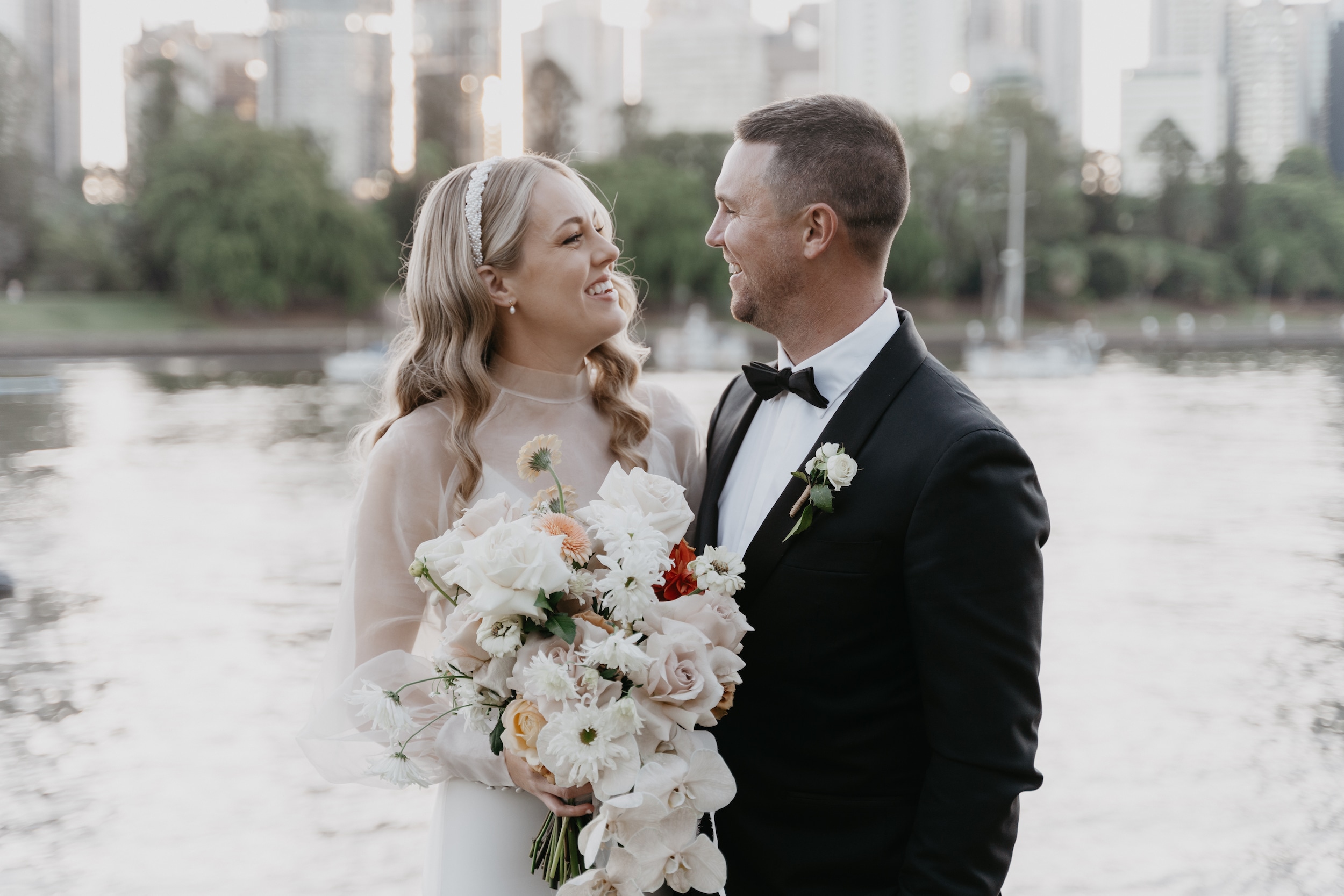 Nature Retreats and Reserves:
Kangaroo Point Cliffs – Ideal for dramatic sunset and skyline shots.
Norman Park – Riverside locale with a peaceful natural setting.
Rocks Riverside Park – Open spaces, gardens, and water views create diversity.
The Seven Hills Bushland Reserve – Seven distinct areas, each offering unique natural backdrops.
Daisy Hill Conservation Park – A natural oasis for forest-themed shoots.
JC Slaughter Falls – A touch of wilderness with cascading waterfalls.
Kangaroo Point Cliffs: The natural ruggedness of the cliffs juxtaposed against the Brisbane skyline provides an edgy, urban feel.
Beach and Coastal Vibes:
Colmslie Beach Reserve – Offers a peaceful, beachy feel with river views.
Manly Boat Harbour – Beach vibes with a serene, nautical touch.
Wellington Point – A peninsula offering beach settings and captivating sunsets.
Cleveland Point – Historical lighthouse and expansive sea views.
Arts and Culture:
QAGOMA (Queensland Art Gallery & Gallery of Modern Art) – Sleek, modern architecture, and art installations.
South Bank Parklands – Offers a blend of natural and urban sceneries, plus the iconic Wheel of Brisbane for some fun and vibrancy.
Fortitude Valley's Street Art – Walls adorned with vibrant street art inject a dose of colour and creativity.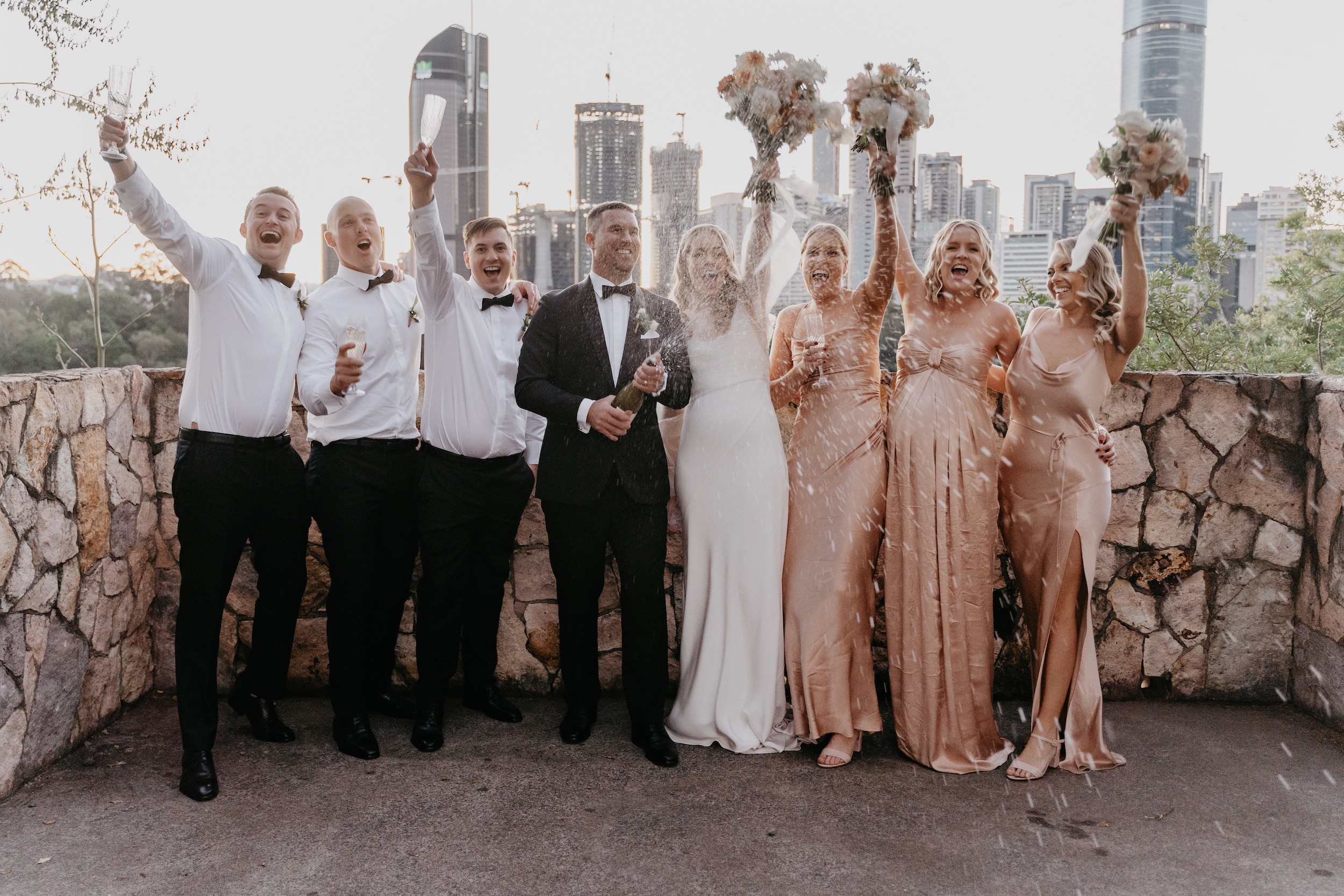 Unique Locales:
Spicers Balfour Hotel Rooftop – Provides a sweeping view of the cityscape.
The Greek Club – Offers a touch of European architecture with city views.
Cinemas of South Bank – For movie lovers, strike a pose in front of the classic cinema halls, giving a retro touch to the album.
Brisbane's Hidden Laneways – Places like Bakery Lane and Winn Lane offer a bohemian, urban aesthetic with their eclectic mix of art, culture, and architecture.
CityCat Ferry Ride – Hop on a CityCat for dynamic shots with the wind in your hair and the city passing by in the backdrop.
Woolloongabba Antique Centre – Vintage settings with antique décor.
Eat Street Northshore – A feast for the eyes and eclectic backdrops.
Princess Theatre – Historical elegance and theatrical vibes.
Spicers Balfour Hotel: The rooftop offers breathtaking views of the cityscape, perfect for an urban touch.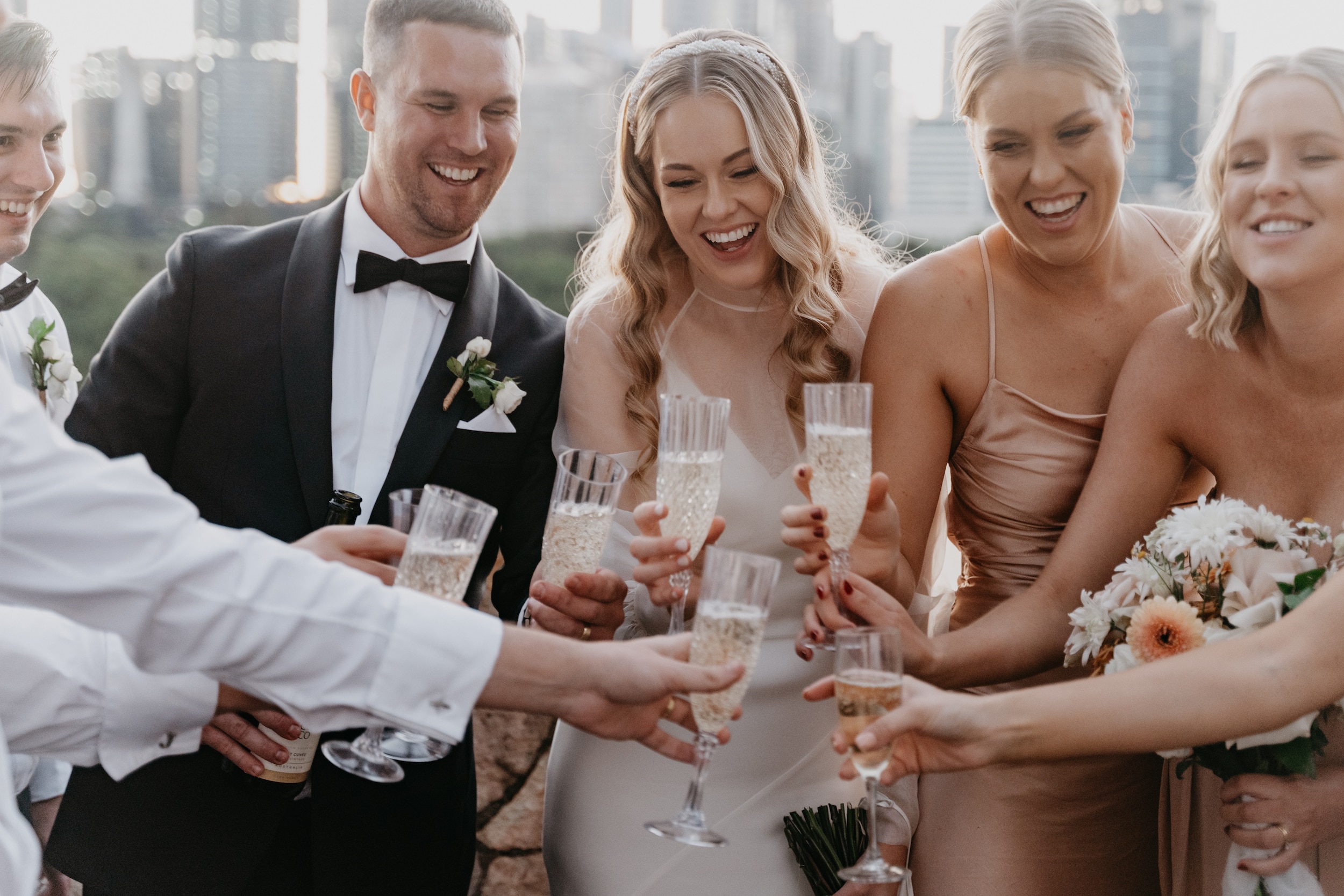 Bridges and Infrastructure:
Goodwill Bridge – Offers a modern architectural aesthetic with city views.
Story Bridge – An iconic structure creating a dramatic, urban backdrop.
Colleges and Campuses:
University of Queensland – Rich in architecture, green spaces, and lake views.
Griffith University South Bank Campus – Offers a mix of modern and natural backdrops.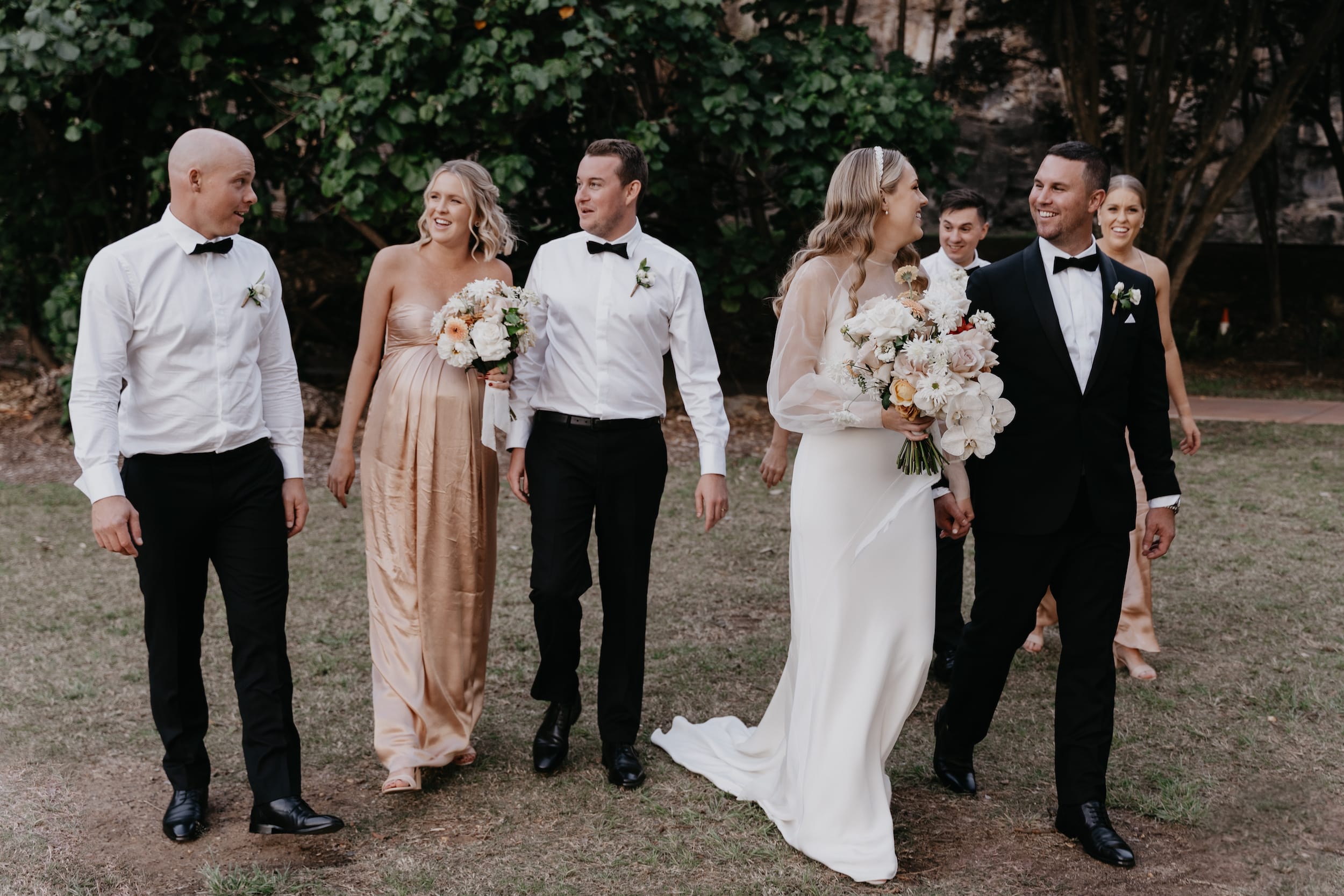 Remember to always check in advance if you need permission or a permit to shoot at these wedding photo locations, and consider hiring a professional photographer who's familiar with the local spots to make the most out of your wedding photo shoot. Each setting offers a distinct charm that can be tailored to reflect your personal style, ensuring your wedding photos are as unique as your love story.
If you haven't yet locked in a Brisbane wedding venue, we'd love to show you around Factory51. Nestled in inner East Brisbane, Factory51 is an industrial romantic venue that can host intimate weddings through to larger celebrations. Simply contact our Event Manager, Courtney, who would be happy to make a time to meet with you!
Images by Olivia Holt