UNIQUE WEDDING VENUE – BRISBANE WINNER
The Wedding Industry Awards are Australia's top regional wedding industry awards program delivering the most comprehensive, credible, and transparent wedding awards. They are dedicated to seeking out, acknowledging, supporting, and rewarding wedding businesses for excellence in service to their wedding couples. Each year, hundreds of wedding industry professionals across 30 regions in Australia enter in the hopes to take out number one position in their relevant category. Factory51 is delighted to announce that we have been awarded first place as Brisbane's best 'Wedding Venue – Unique' for 2023.
But, what makes a wedding venue truly unique? We explore the elements that elevate a venue from the ordinary to the extraordinary.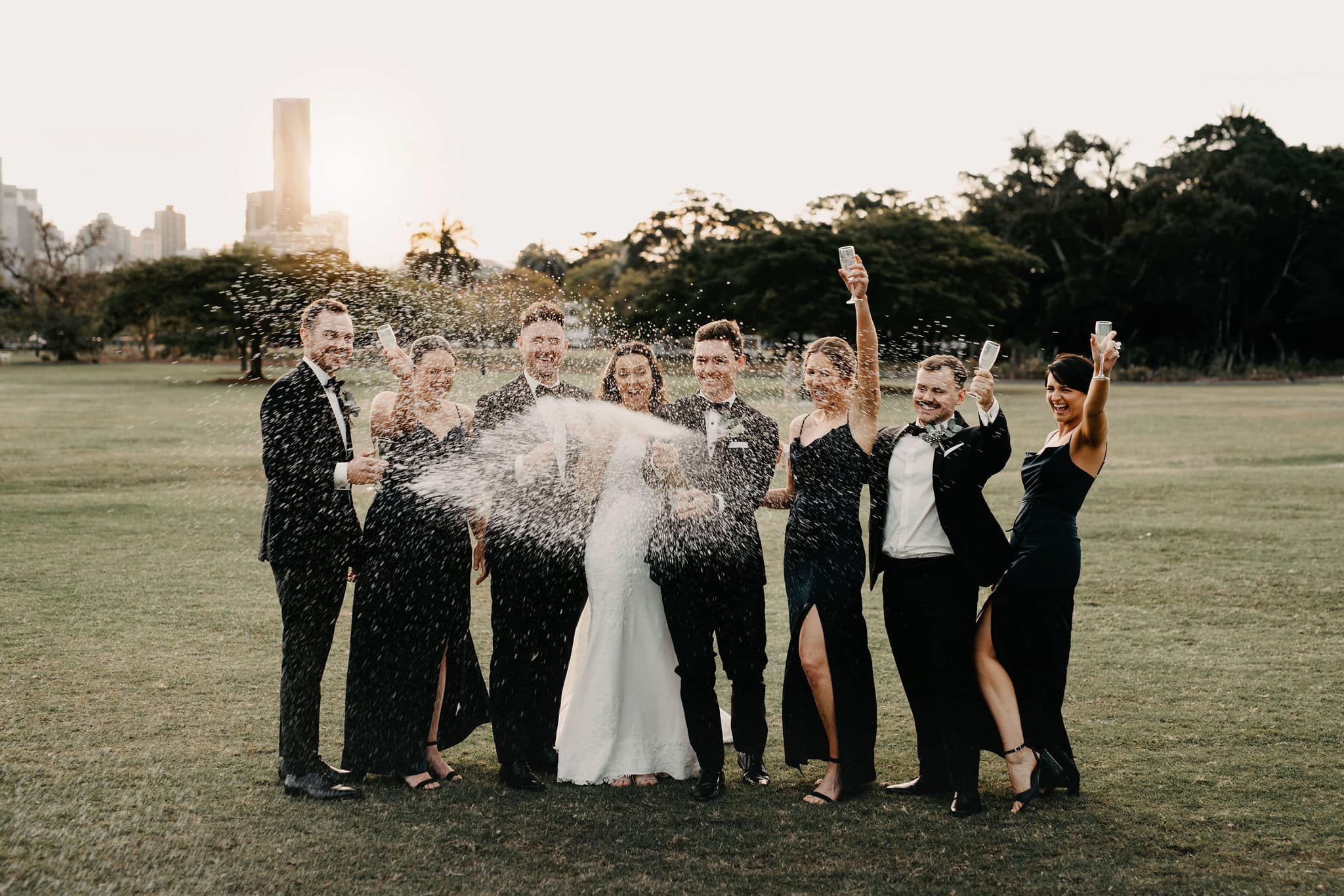 All-in-One Wedding Destination
All-in-one wedding venues, which seamlessly accommodate both the ceremony and reception, offer a unique blend of convenience and cohesion that elevates the wedding experience. These venues eliminate the logistical challenges of transporting guests between different locations, ensuring that the celebration remains uninterrupted and fluid. Beyond the practical benefits, there's a thematic continuity that such venues provide. The decor, ambiance, and mood set during the ceremony can gracefully transition into the reception, crafting a harmonious narrative for the couple's special day.
One-Stop Ceremony and Location Venue
Factory51 is delighted to guide you seamlessly from the ceremony to the reception within The Workshop function space. Combining both events in a singular venue ensures uninterrupted festivities. Upon arrival, guests are ushered down a private laneway into the room set 'chapel style' for your vow exchange. Post-ceremony, guests are treated to refreshments at an exclusive marble bar as you pose for photographs. Meanwhile, behind black velvet curtains, the space undergoes a transformation, setting the stage for your breathtaking reception.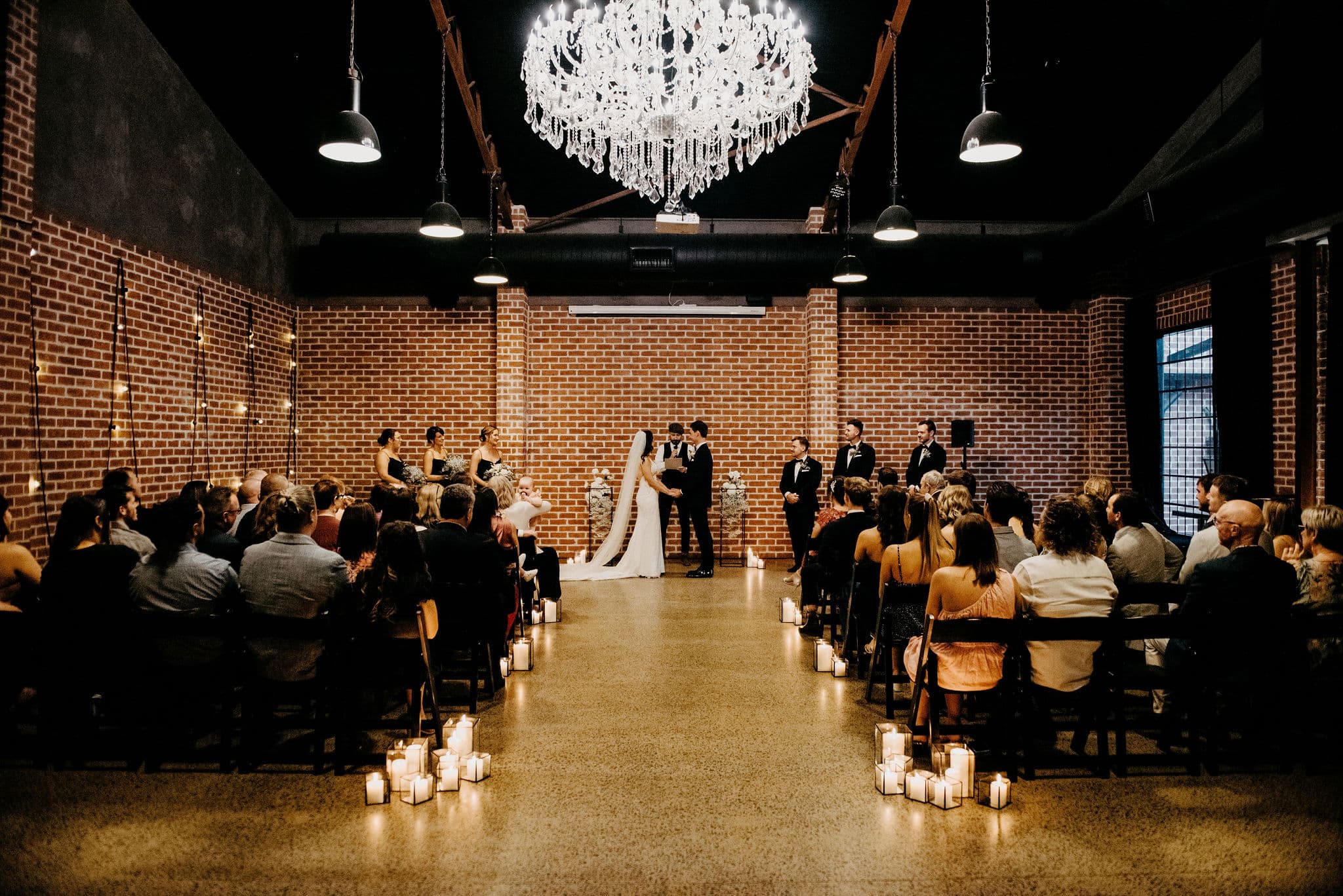 Historical or Architectural Difference
A venue with a rich history or distinctive architectural features often stands out. Whether it's a vintage mansion with stories to tell, an old factory turned chic event space, or a castle reminiscent of fairy tales, the backdrop becomes a conversation starter.
Industrial Charm Meets Rustic Romance
At the heart of Factory51's allure is its unique design blend of industrial chic and rustic charm. Set in a lovingly restored industrial building, the venue boasts exposed brick walls that narrate a story of Brisbane's rich history. The polished concrete flooring, red brickwork, and giant crystal chandelier offer a harmonious fusion of ruggedness and elegance, setting the stage for a wedding that's both grounded and glamorous.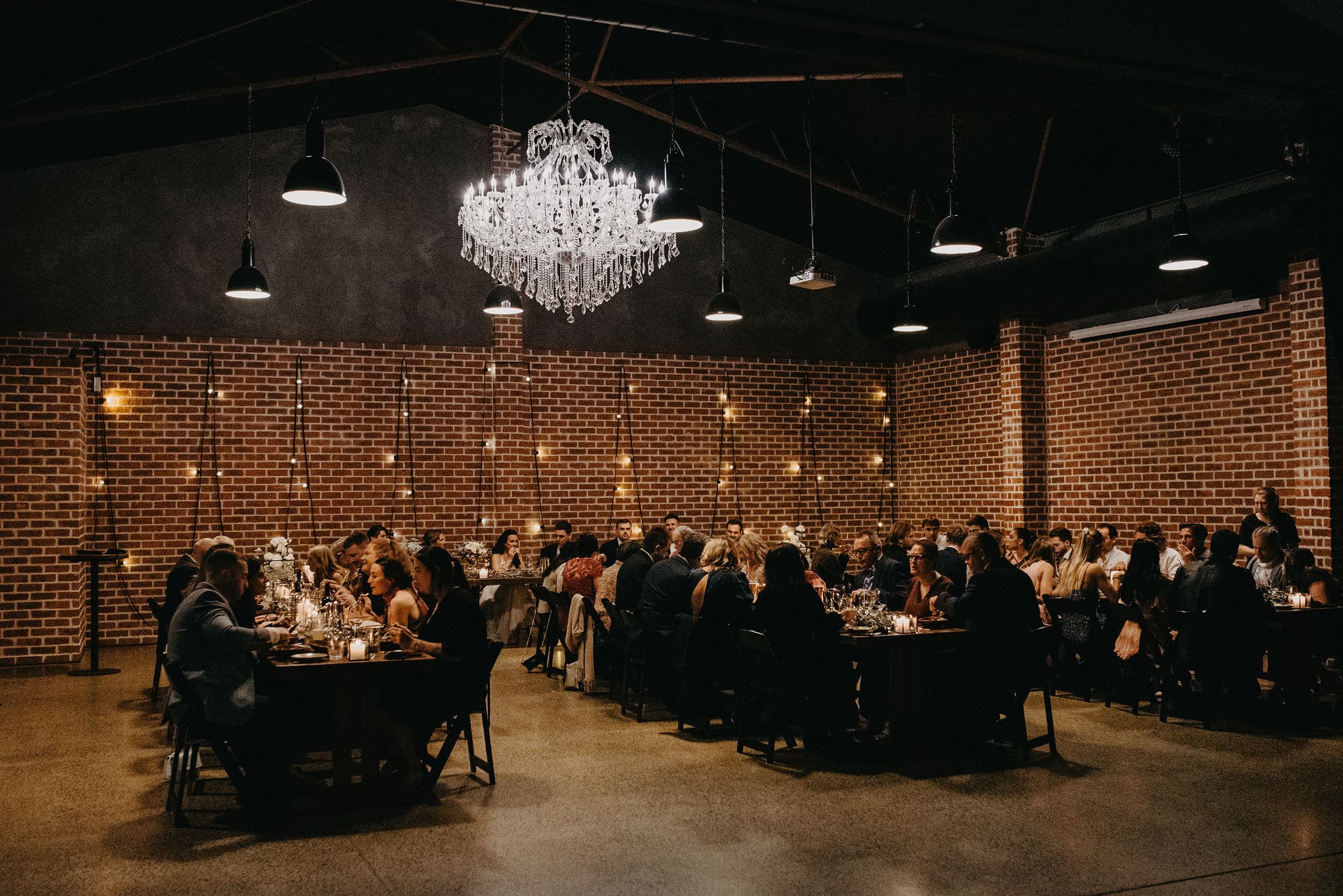 Gastronomic Excellence
The culinary experience at a wedding isn't just about feeding the guests; it's about taking them on a flavourful journey. Gastronomic excellence is achieved when every dish is a union of taste, presentation, aroma, and texture. The world is a melting pot of flavours, and a unique venue could offer dishes inspired by global cuisines. Beyond food, excellence extends to the perfect wine, cocktail, or mocktail that complements the meal.
Gourmet Wedding Menu and Boutique Beverages
What's a celebration without exquisite food and drink? Factory51 takes pride in its culinary prowess, serving Italian-inspired dishes that are both visually appealing and palate-pleasing. The team of chefs craft menus that reflect a passion for local produce and a flair for international cuisines, ensuring that every meal becomes a talking point among guests. A bespoke and carefully curated wine list with boutique beer selection accompanies the handcrafted dishes.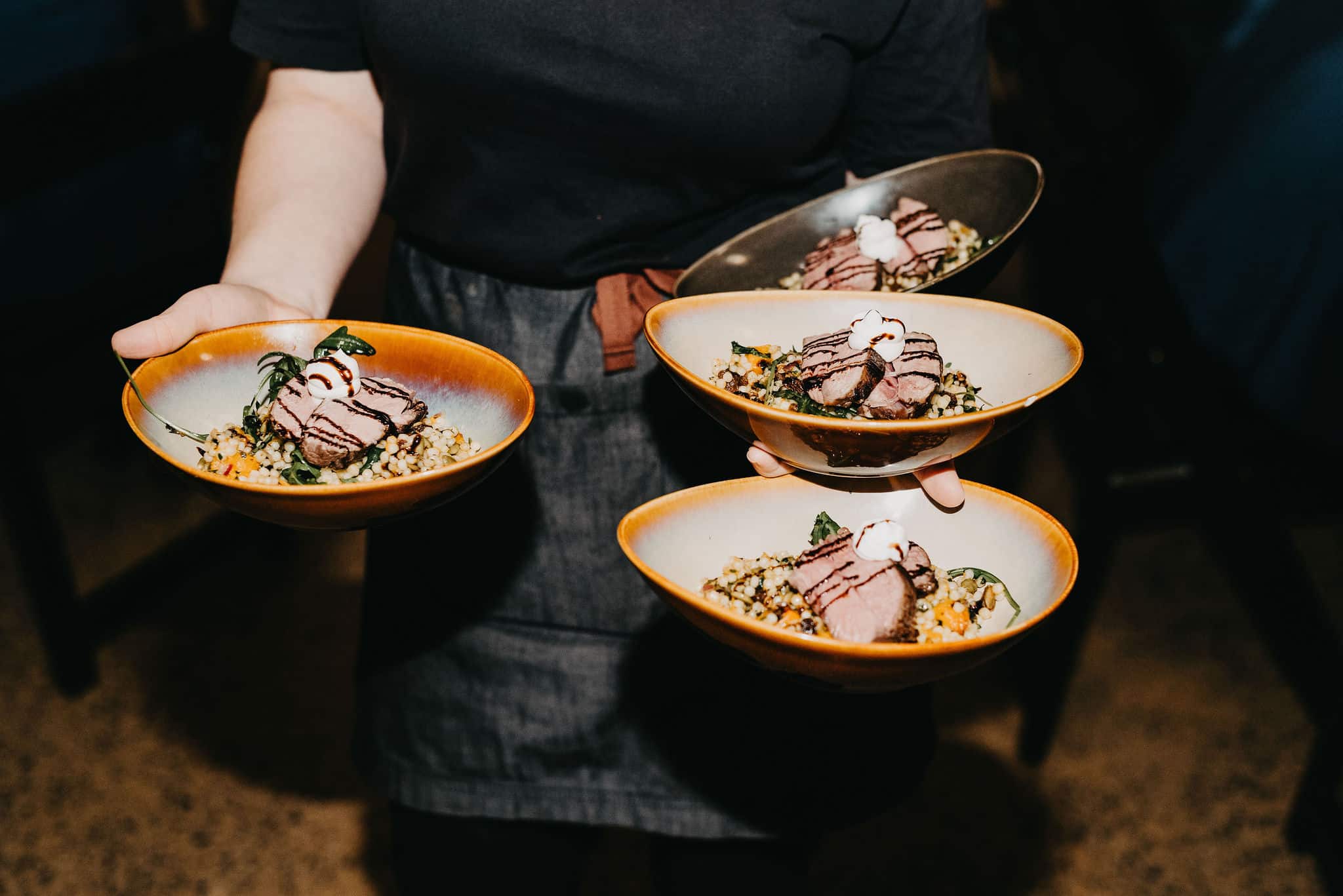 Customisation and Flexibility
Every couple has a vision for their big day. Venues that offer customisation in terms of decor, layout, or catering give couples the freedom to turn their dreams into reality. For many couples, incorporating elements from their cultural or ethnic backgrounds is crucial. A flexible venue will allow, and even aid in, integrating such elements seamlessly into the space.
Your Vision, Your Way
For a hassle-free and relaxed experience, Factory51 offers in-house styling solutions tailored for your significant day. However, if you have a specific vision, you're more than welcome to arrange your own decor or invite a stylist of your choice. We also allow couples to bring in their own wedding cake, lolly buffet, or cultural sweets. For complex dietary requirements, our Executive Chef can work with couples to ensure the menu is suitable for all attending the wedding.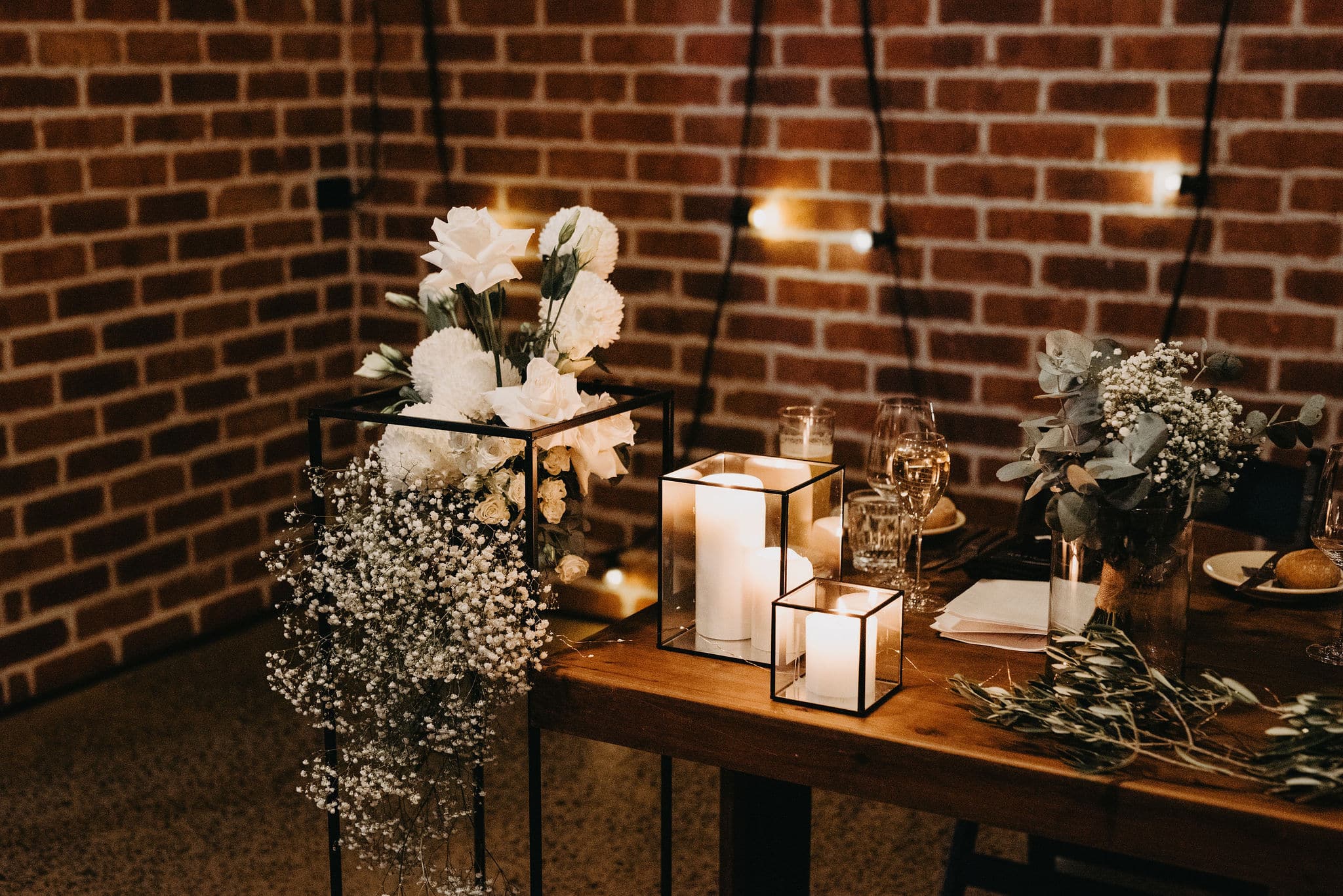 Intimate Shared Experiences
Contrary to the grandeur of weddings, some venues stand out because of the intimate experiences they offer. Such venues prioritise personal connections and shared experiences, making them stand out in a world where genuine interactions are becoming increasingly rare. Intimate settings encourage genuine conversations, allowing guests to truly connect with each other.For couples looking to create a deeply personal and unforgettable wedding experience, choosing an intimate venue might just be the key to unlocking the magic of their big day.
Invitation to Connect Intimately
While Factory51 can accommodate a significant number of guests, it hasn't lost its sense of intimacy. The warmth of the exposed brick is illuminated by soft lighting, ensuring that the space feels inviting. The function space itself is designed that every seat offers a great view, ensuring all guests feel included in the couple's special moments. Shared feasting is Factory51's signature wedding menu offering, enabling guests to connect in ways they wouldn't normally. The boutique nature of the venue ensures that every wedding feels personal and tailored to the couple's vision.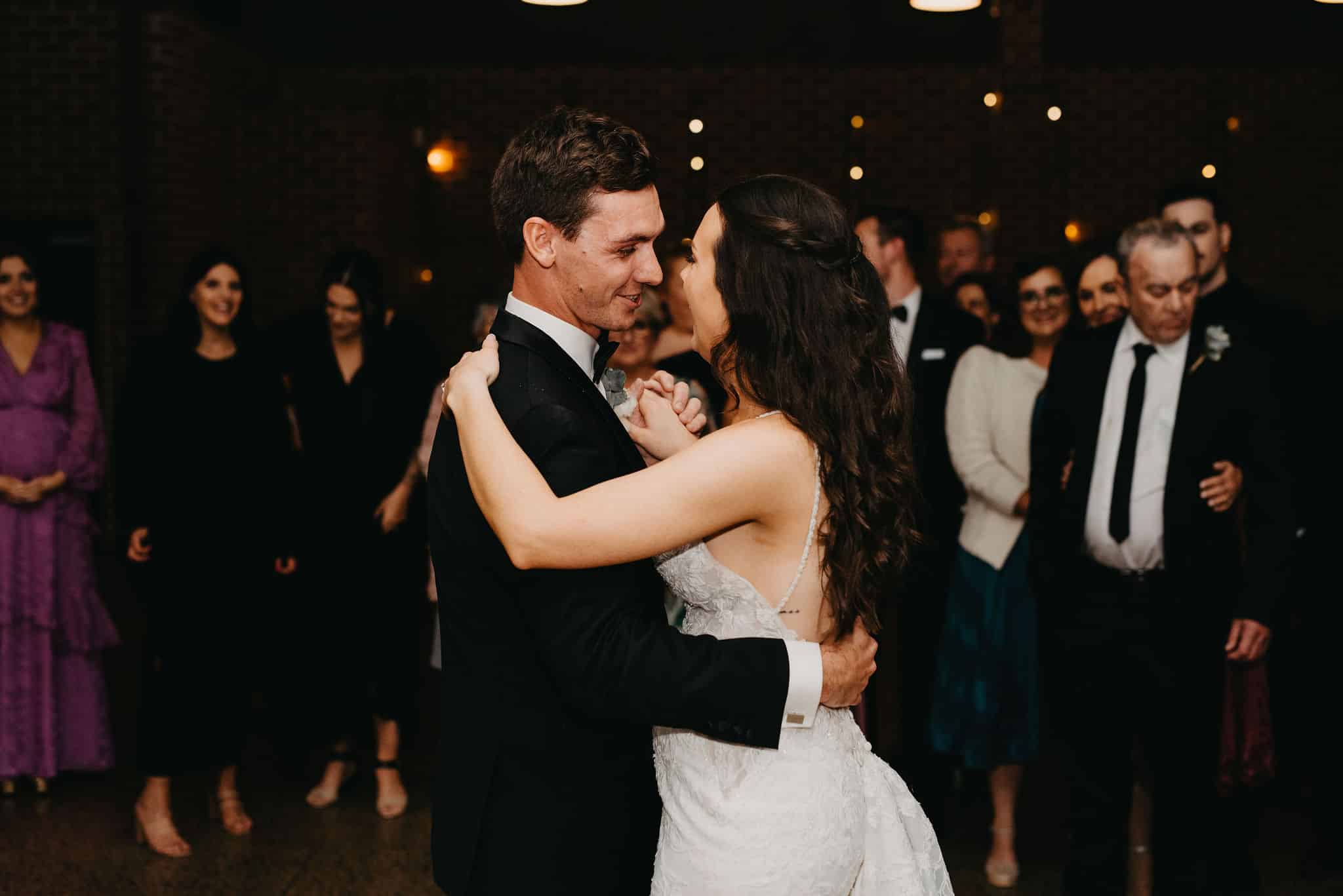 Stellar Reviews and Reputation
Sometimes, uniqueness stems from impeccable service and unparalleled experiences offered consistently. Venues with stellar reviews, word-of-mouth reputation, or accolades for excellence naturally stand out in the crowded wedding industry.
A Professional and Caring Team
Behind every successful wedding at Factory51 is a team of dedicated professionals who go the extra mile. From the initial planning stages to the final send-off, the Factory51 crew ensures every detail is handled with care. Their commitment to making every wedding a dream come true plays a significant role in the venue's acclaim.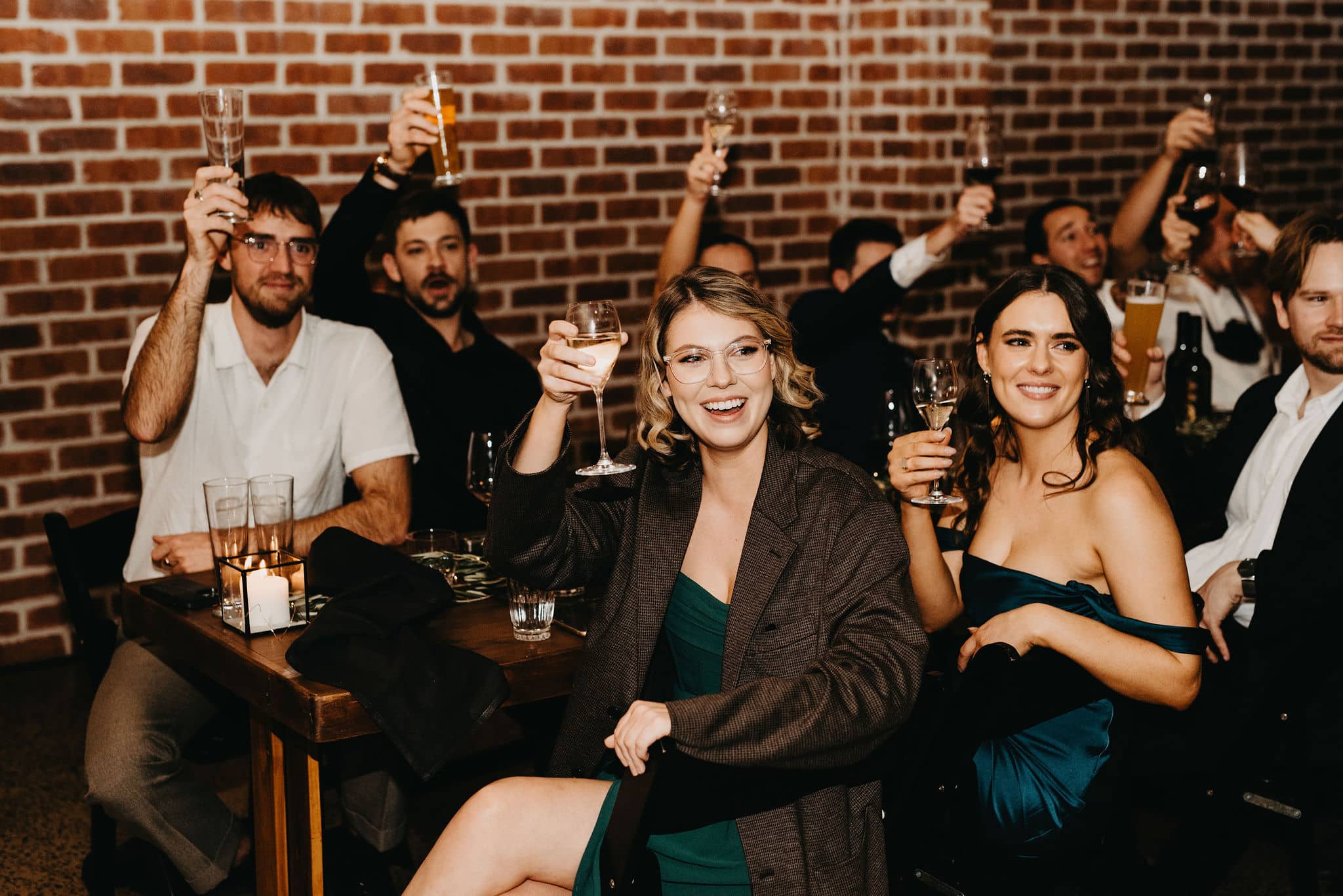 Brisbane's #1 Unique Wedding Venue
Factory51's recent achievement as Brisbane's most unique wedding venue for 2023 is a testament to its dedication to providing an unparalleled wedding experience. By seamlessly blending historical architecture with modern amenities and offering personalised services, Factory51 has etched its name as a frontrunner for couples choosing a ceremony and reception venue in Brisbane. Future brides and grooms seeking a venue with character, charm, and a touch of the unconventional need look no further.
If you'd like to discover why Factory51 was named Brisbane's best unique wedding venue, please contact our Event Manager Courtney. She will be delighted to show you around and discuss your wedding vision.
Images by A'Daw Photography