COORPAROO'S BEST RESTAURANTS, CAFES, BARS, AND EATERIES
Overseas travel now a distant memory? Never fear! Our very own backyard plays home to a kaleidoscope of delicious global cuisines. Conveniently located just 5km from the Brisbane CBD, Coorparoo has been transformed into one of the best neighbourhoods in the inner south-east side of town with an abundance of restaurants, cafés, bars, and eateries. If you're looking where to eat in Coorparoo, check out the following jaunts:
"Simple healthy Australian cuisine with a Mediterranean twist" is the best way to describe Maude. This cute and contemporary café opened in 2020 for breakfast and lunch. We're vibing the Vanilla Bean Labneh & Sweet Cinnamon on Pane di Casa and the Smoked Salmon Nourish Bowl. Coffee on pour is from Wolff Coffee Roasters, but we're guessing it'll be their range of fruity sparkling drinks that'll quench thirsts this summer.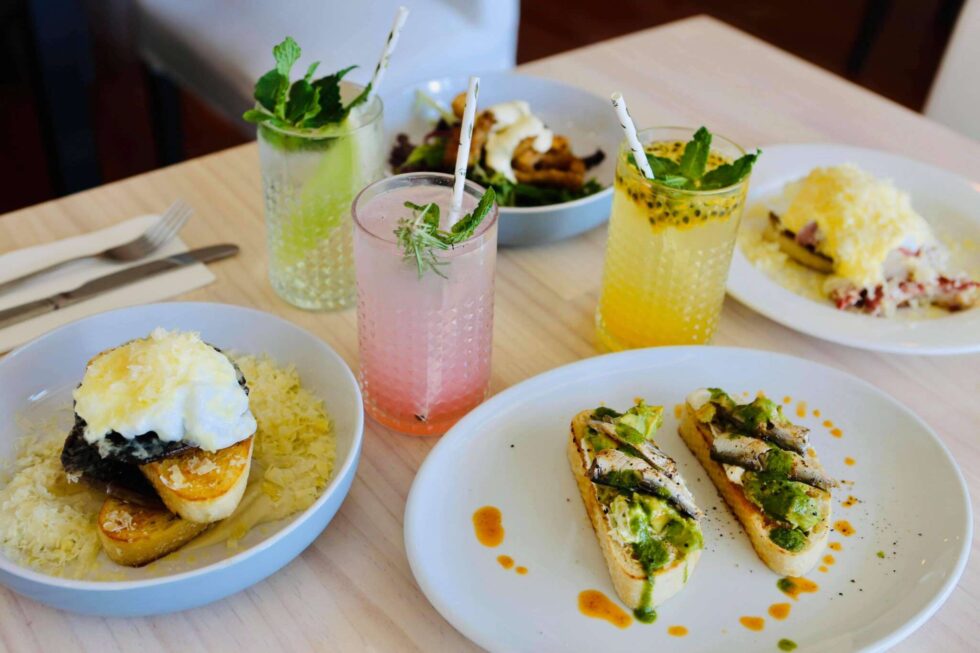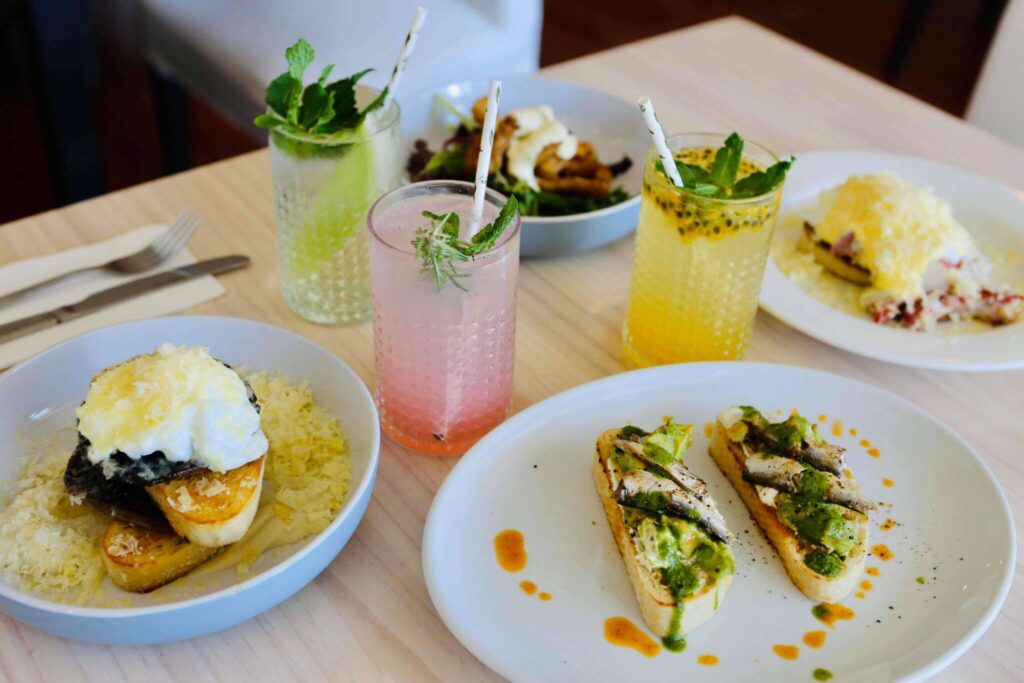 Wing Fix has the tick of approval from Texans and wing-aficionados alike. Choose from several flavours including favourites Buffalo, Garlic Parmesan, Nashville Hot, and BBQ Bourbon. Their burgers won't disappoint either with our picks being the Maple Fried Chicken Burger, Angus Signature Burger, or Magic Mushroom Burger for the vegos. Grab a side of Chilli-Cheese Fries and wash it all down with a Reece's Pieces Peanut Butter Thick Shake. Don't wear your skinny jeans for this visit!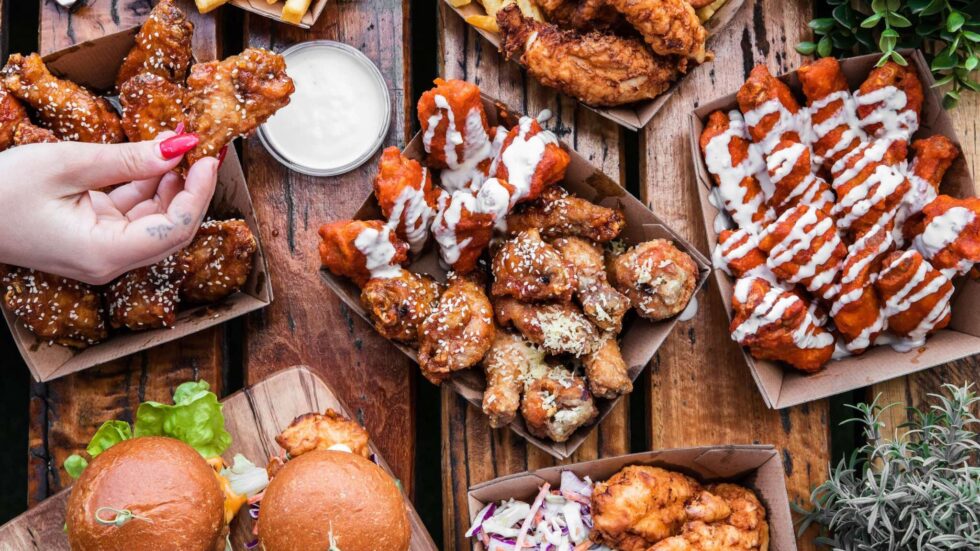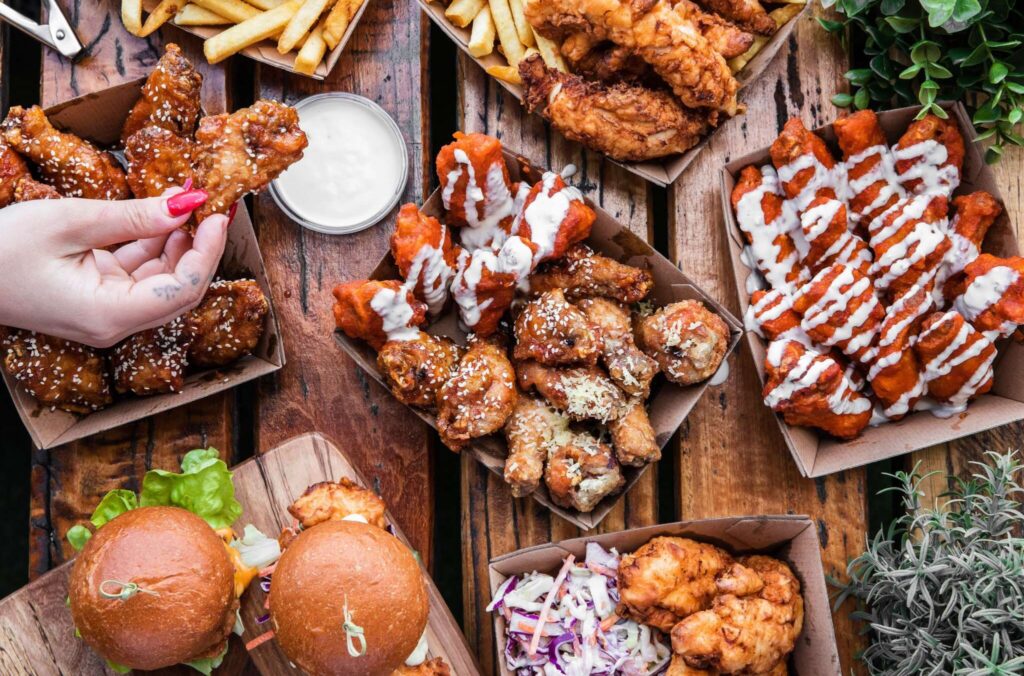 Serving breakfast and lunch from Cavendish Road, Flute is a local's go-to. Fill your bellies with The Big Boy breakfast featuring the newly added crispy pork belly, or opt for the lighter deconstructed Avocado Plate. Lunch brings fan-favourites Salt & Pepper Calamari– perfect for summer – and New York Style "Nudie" Reuben… did someone say brisket? We're making a reservation.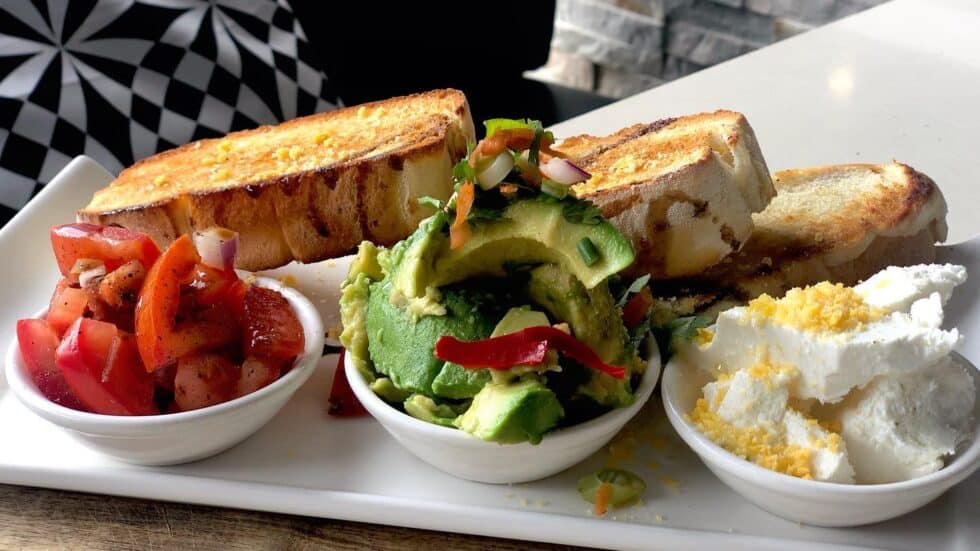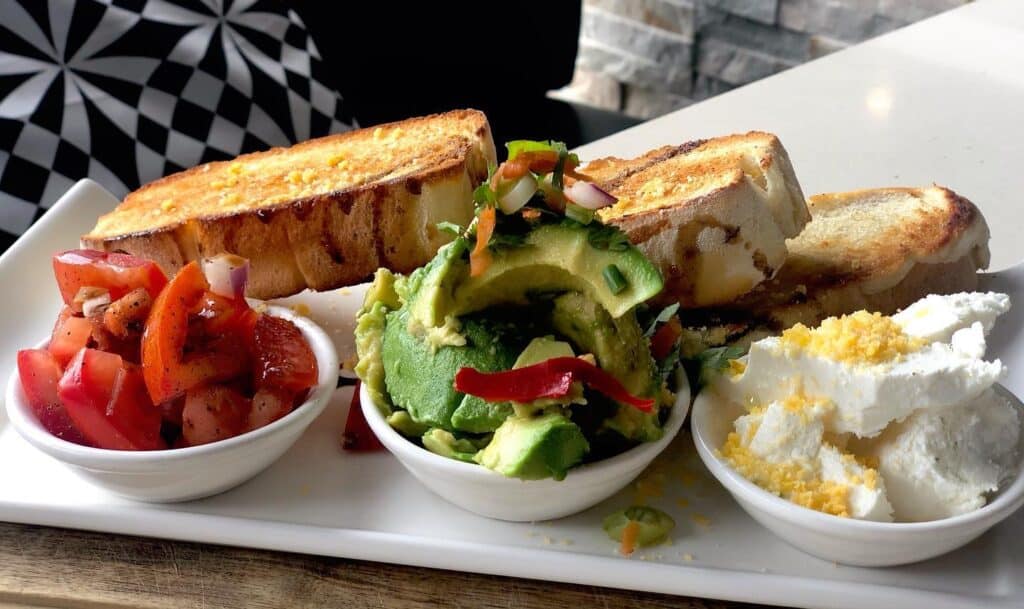 Delivering handcrafted Italian cuisine and friendly service, Factory51 restaurant and pizzeria is a must-dine experience. They specialise in cold fermented and hand stretched wood-fired pizzas like the Italian pork, fennel sausage, mozzarella, caramelised onion, cherry tomato, and basil. We absolutely love the Porcini mushroom arancini with truffle aioli, and any Nonna would be proud of the hand-made Pancetta and sage pan-fried gnocchi with lemon and pecorino. Better yet, there's a stunning private function room for you to host all your celebrations!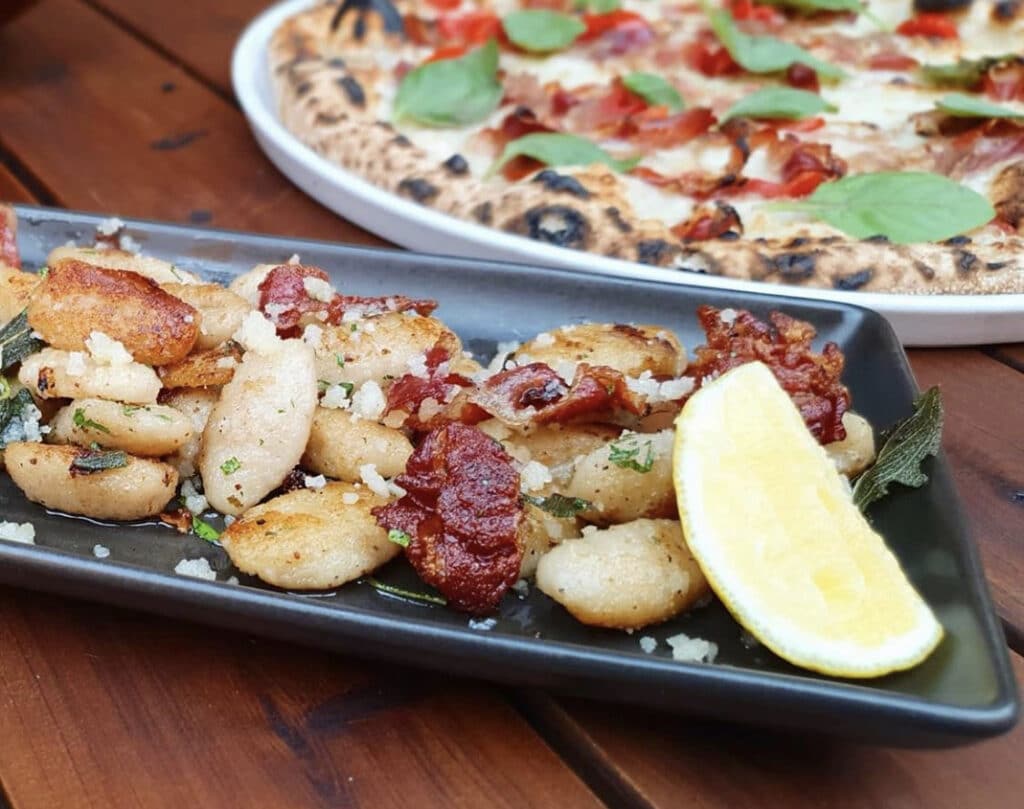 If its' older siblings The Rabbit Hole Café (Wynnum and Seven Hills) are anything to go by, then Rabbit & Co is going to be a welcome addition to the area. Moving into the former home of Little Sista Café on Chatsworth Road, Rabbit & Co will bring fresh produce and decently large portions, accompanied by Bear Bones Coffee.  Crossing fingers their Crispy Chicken Waffles make the cut!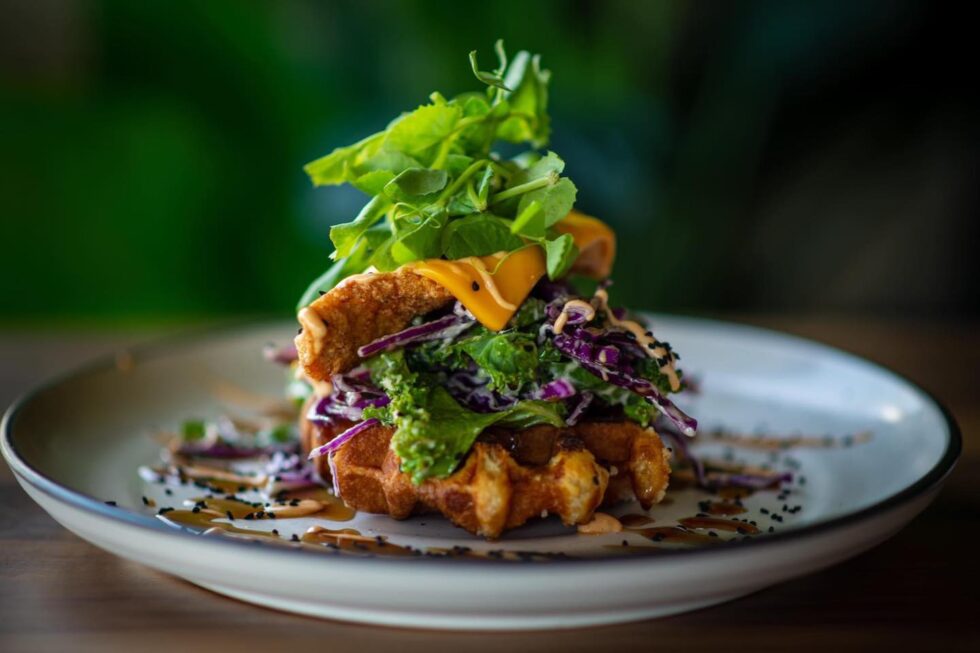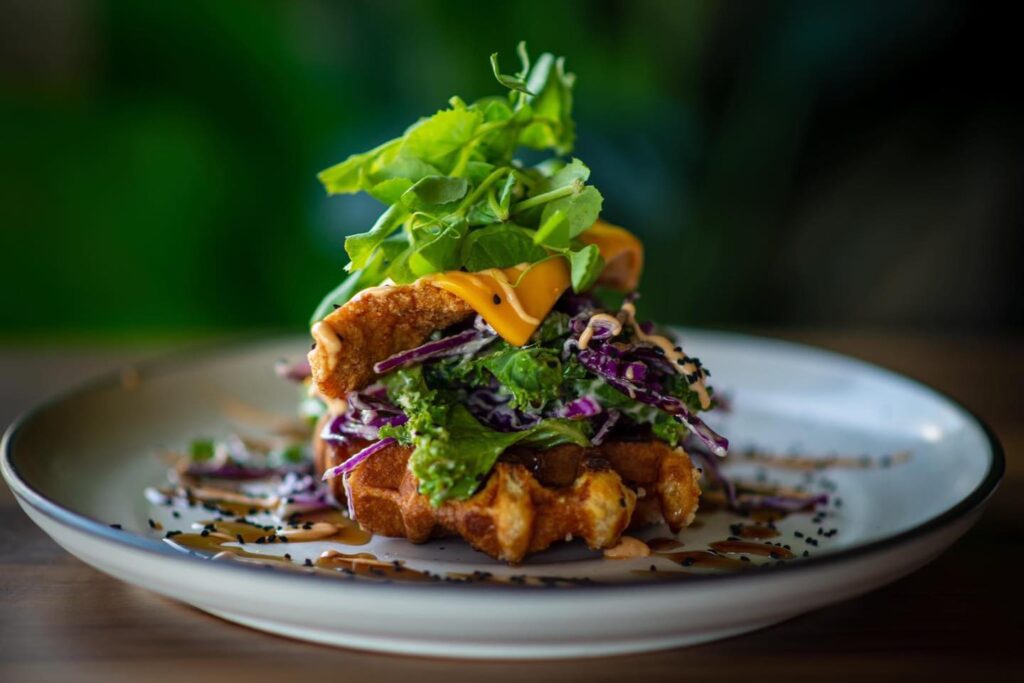 Opening in 2020 in Coorparoo Square, Kubo's Bar and Grill brings authentic Filipino cuisine to our bellies. For starters we're keen on the Crispy Maskara (deep fried pigs cheek crackling) followed by the house specialty Bicol Laing (a spicy coconutty stew with pork). If you're not the adventurous type, choose from a range of barbeque skewers, stir-fried noodles, or sizzling plates. Kubo's offers traditional desserts, as well as their popular Ube Cake for birthday celebrations (make sure to order ahead).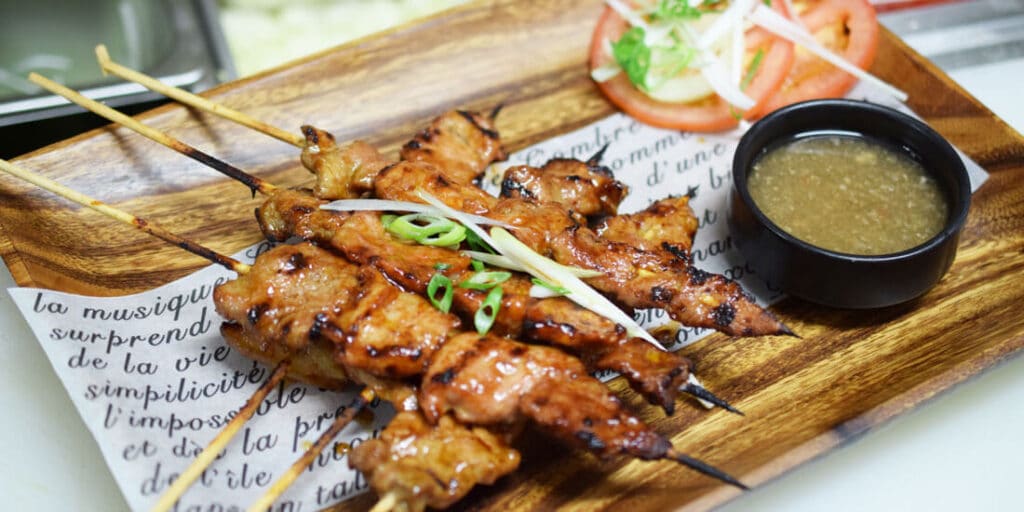 TripAdvisor ranks California Native as #7 for Mexican in Brisbane which is decently impressive. The authentic Cali-Mex eatery imports dried chillies and spices from Mexico, and makes everything in-house including salsa, sauces, and tortilla chips. We're personally eyeing off the Jalapeño Poppers and Baja Fish Tacos for our next visit.
Don't confuse its' name for a watering hole… this breakfast and lunch spot is named after the optimal pressure of nine bars used to make the perfect espresso. Start your day with a Cold Brew by Fonzie Abbott or NBK signature shake like the Banoffee-Licious. Try the Breakfast Bruschetta or Hummingbird Waffles (banana and cinnamon spices waffles served with vanilla ice-cream, pineapple jam, and a drizzle of passionfruit coulis). Lunchtime brings a variety of linguine and salad dishes, along with favourite midday staples.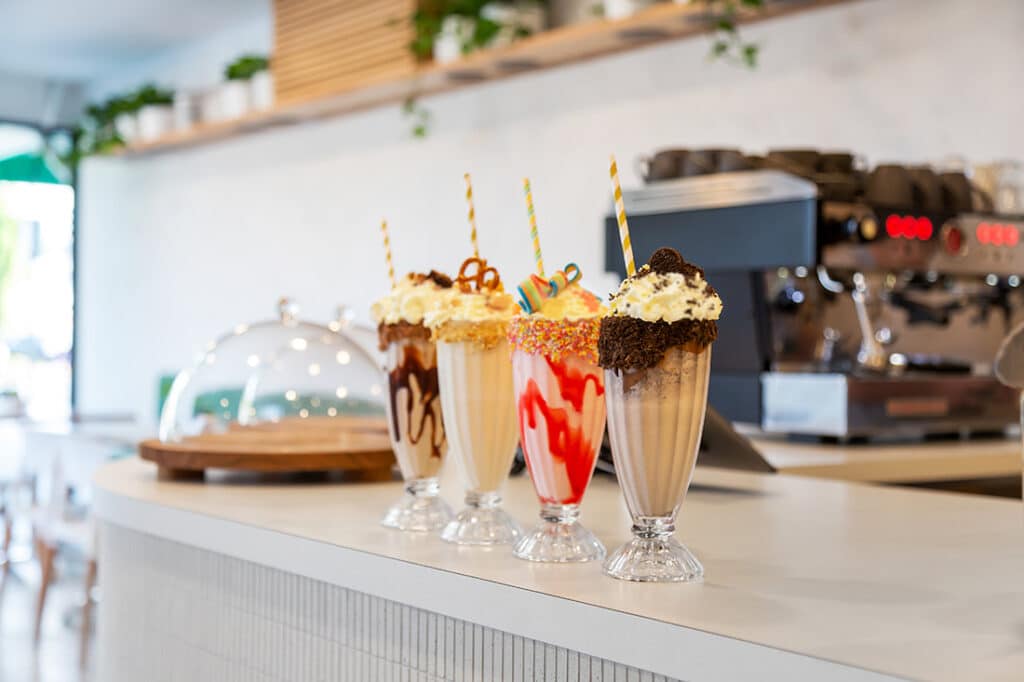 Fast, fresh, and fabulous food is what Sing's Asian Kitchen is all about. Off the back of their successful Rosalie store, Sing's opened in Coorparoo in 2007. Claiming to have the best laksa in Brisbane, you'll find a menu full – and we mean FULL – of 100+ tasty Chinese, Thai, and Vietnamese dishes. With Coconut Prawns, Spring Roll Vietnamese Salad, and Sang Choi Bao, what's not to love! #31 and #35c are crowd favourites, or try #74 or #83 if you want to turn up the heat.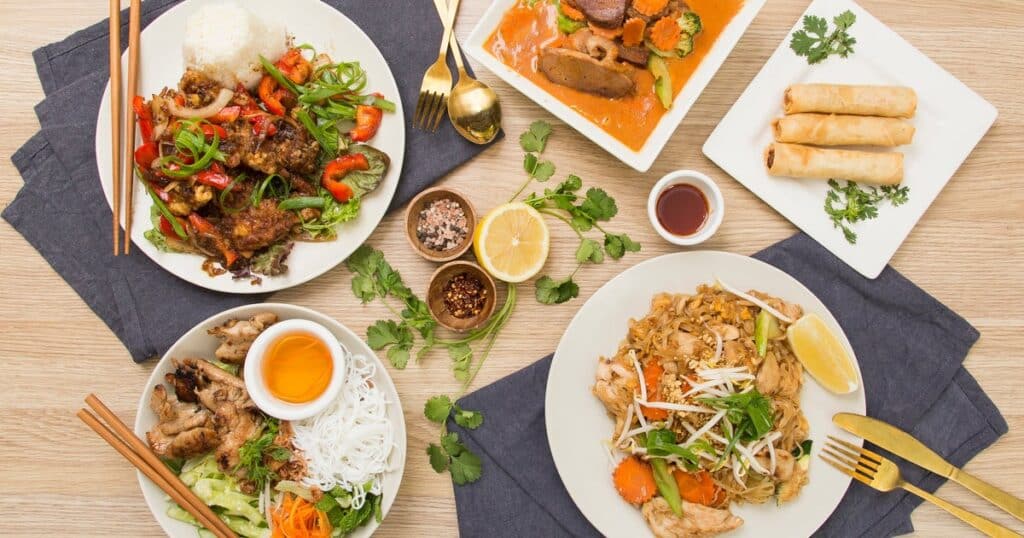 Located in Coorparoo Square, Beyond The Pale is open for breakfast, lunch, and dinner. They offer craft beers and 12 changing taps, with predominantly Aussie and NZ reds and whites. Sparkling, rosé, and cocktails round out the drinks list. An Eggs Benny or Brekki Ragout starts off the day well. If you want a nibble with your drink, try the Popcorn Chicken (with bacon mayo) or the Salt Bush Lamb & Almond Meatballs. For something more substantial, it's hard to go past the Black Angus Eye Fillet or Blue Swimmer Crab Fettucini.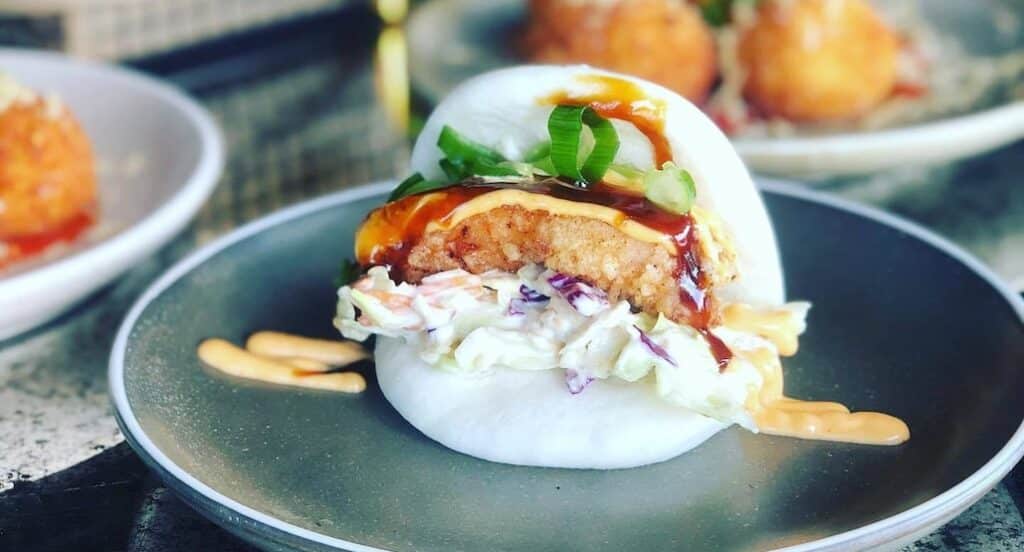 Bringing melt-in-your-mouth layers of flaky pastry filled with stewed apples and creamy custard, Pafu in Coorparoo Square delivers your 3pm sweet fix. Combining a traditional French turnover with Japanese Shou pastry, you'd better savour every. single. mouthful.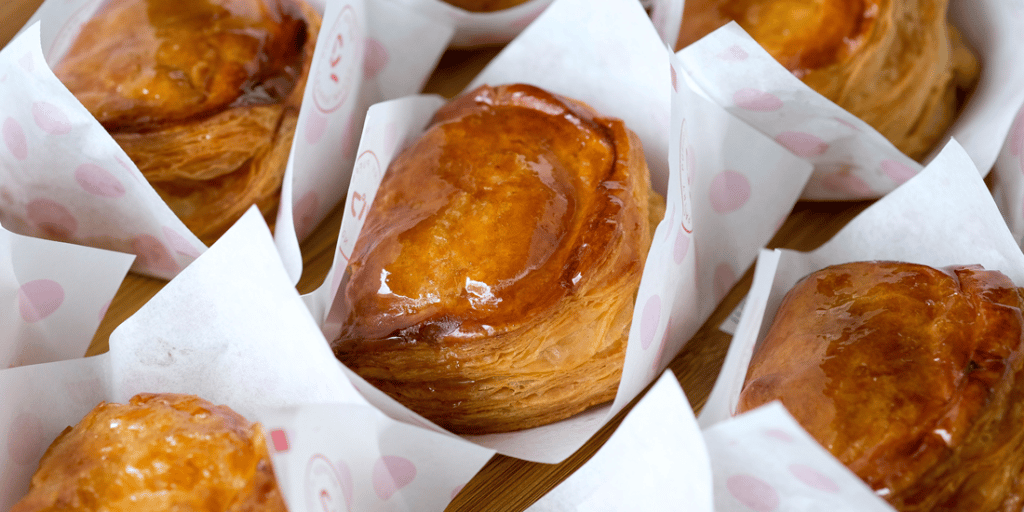 This classic fish n' chipper opened in late January 2019 by the Brisbane owners of Martha Street Kitchen. Converting a beautiful old Queenslander into an eatery and bar, Perch'd offers a small yet quality menu of fresh market fish, burgers, and tacos. Sit on the breezy verandah and enjoy Grilled Barramundi or a Fish Burger, with a side of Hand Cut Chips or Battered Pineapple (or why not both?!), and a glass of wine or Green Beacon on tap. There's also a Pack for Two and Family Pack, making it the perfect takeaway night option.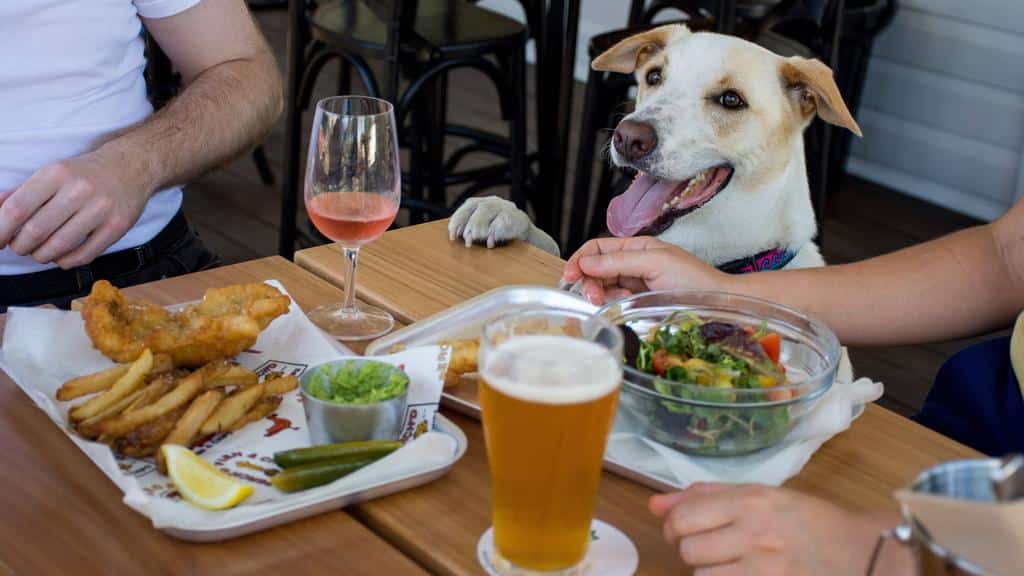 Do you like it mild or roaring hot? Sitar Indian Restaurant caters to every palate with offerings including traditional curries, signature dishes like the Saag Gost (beef or lamb with pan fried spinach), and seafood dishes such as Bengal Prawn Masala (marinated in ginger and garlic with spices and fresh tomatoes). No Indian meal is complete without Naan, and Sitar has a whopping 10 kinds to choose from including the Peshwari Naan (stuffed with dates, sultanas, cashews, and coconut).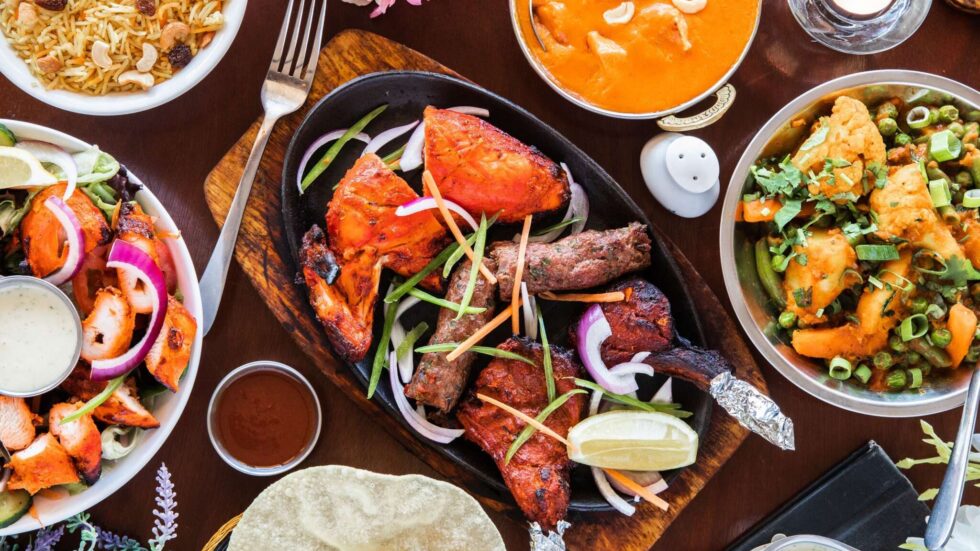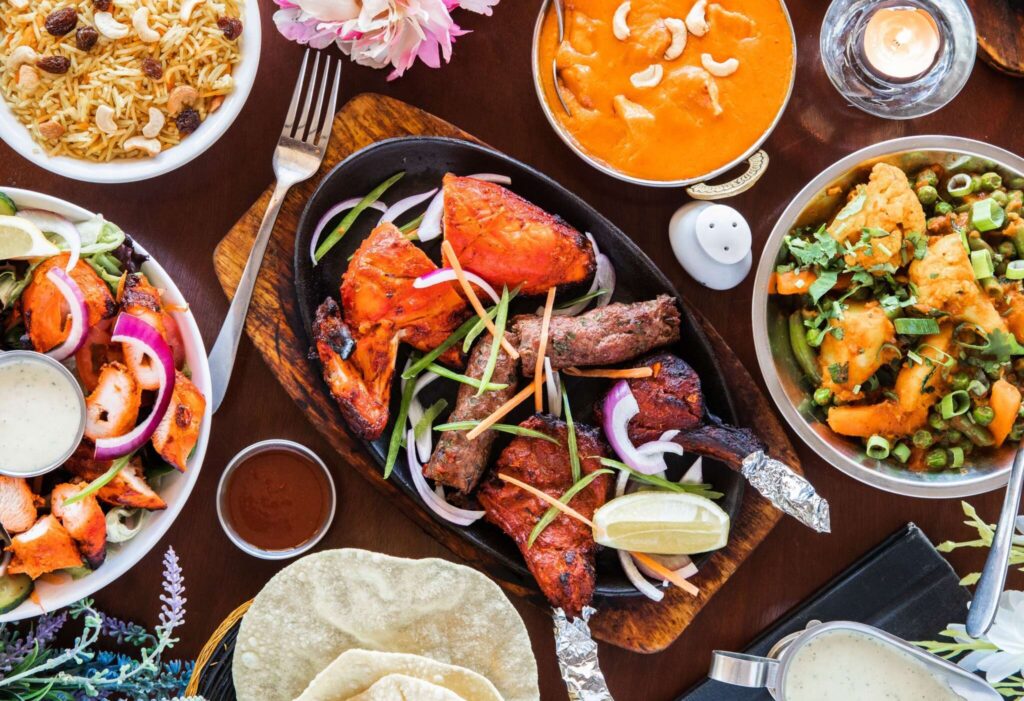 We trust this is a helpful guide to where to eat in Coorparoo! Now is the best time to support local businesses by dining in or taking away. We truly are so thankful for your continued support!
Call us to make your reservation today.