CELEBRATE YOUR LOVE, REGARDLESS THE SIZE OF YOUR WEDDING BUDGET
Planning a wedding is an exciting and joyous experience, but it can also be overwhelming, especially when considering the costs involved. The first question many couples ask after getting engaged is, "How much does a wedding cost?" You may as well ask, "How long is a piece of string?" Every wedding is different, in a multitude of ways, from the size to location to date to styling (you catch our drift). So, it should come as no surprise that the price tag will also greatly differ, whether it's investing thousands, tens of thousands, or in some cases over a hundred thousand.
The good news is that you don't have to break the bank to have a beautiful and memorable wedding day. With careful planning, creativity, and some smart choices, you can have a wedding that fits any budget. Below we explore some practical tips and ideas for creating a magical wedding day at any price point.
Establish a Realistic Budget
The first step in planning a wedding on any budget is to establish a realistic spending limit (or whether you have one at all!). Determine how much you can afford to allocate to the wedding, so that you can make informed decisions and prioritise your expenses accordingly.
Prioritise the Essentials
Identify the key elements that are most important to you and your partner. These might include the venue, guest list, food, or photography. The tighter the budget, the more crucial this will be. By focusing on your priorities, you can allocate your budget to these aspects, whilst remaining more flexible with others. Remember, a wedding is about celebrating love, so the focus should be on creating meaningful memories, rather than splurging on unnecessary extravagance. Saying that, if your budget extends that far, then go for it! We all love seeing a 'more is more' wedding dream.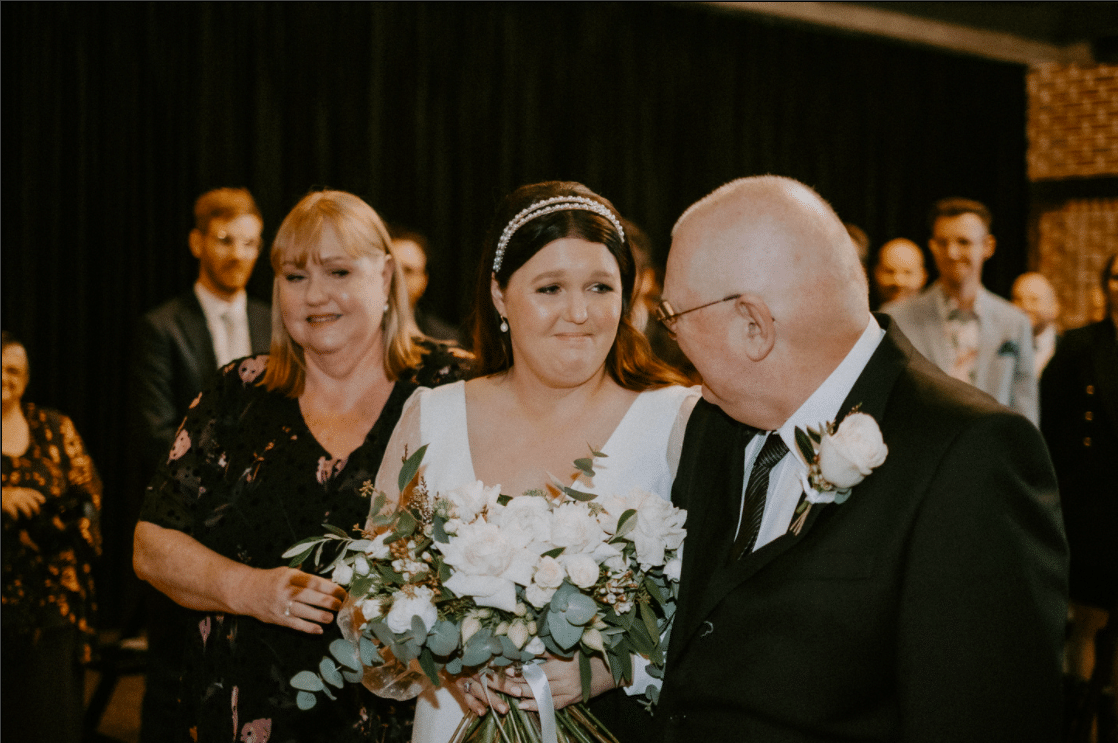 Choose a Suitable Wedding Venue
Your wedding venue will significantly impact the overall cost of your wedding. For intimate and budget-friendly celebrations, you may like to consider spaces such as public parks, gardens, or even your backyard. For those wanting to celebrate their love in an actual wedding venue, we have good news! There are affordable wedding venues in South-East Queensland like these five venues where you can hold a wedding for under $7,500. Feel free to ask us about our discounted rates for mid-week weddings! For couples less limited by finances, there are a host of bougie estates scattered across SEQ and Northern NSW, adding to your list of potential wedding venues.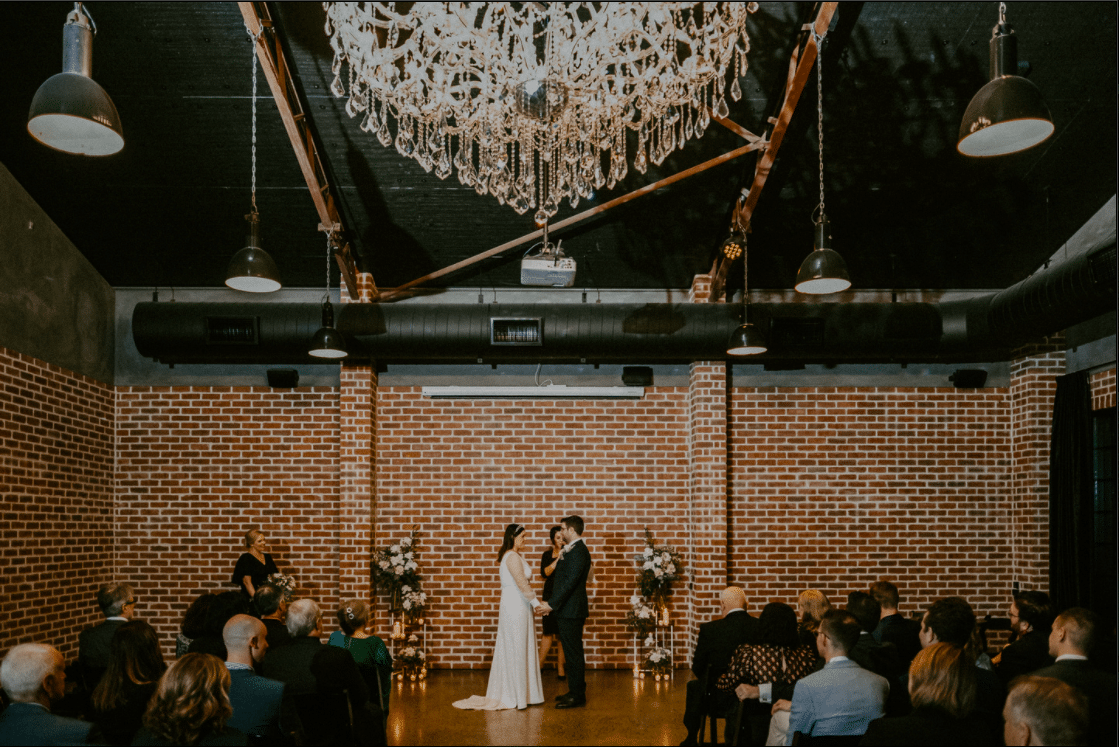 Manage Your Guest List
The number of wedding guests undoubtedly has a direct effect on your expenses. While it may be tempting to invite everyone you know, trimming your guest list can help you save substantially. If you're working to a tight budget, consider inviting only close family and friends. We saw a rise in intimate weddings during covid-19, proving that the atmosphere can still be beautiful and personal without a cast of hundreds. However, if people mean the world to you, then you may need to consider sacrificing or compromising on some elements of your wedding in order to have them present with you. Where budget isn't an issue, you may choose to keep celebrations small or party with hundreds of others.
Factory51 can host intimate receptions through to 150 seated or 200 cocktail-style.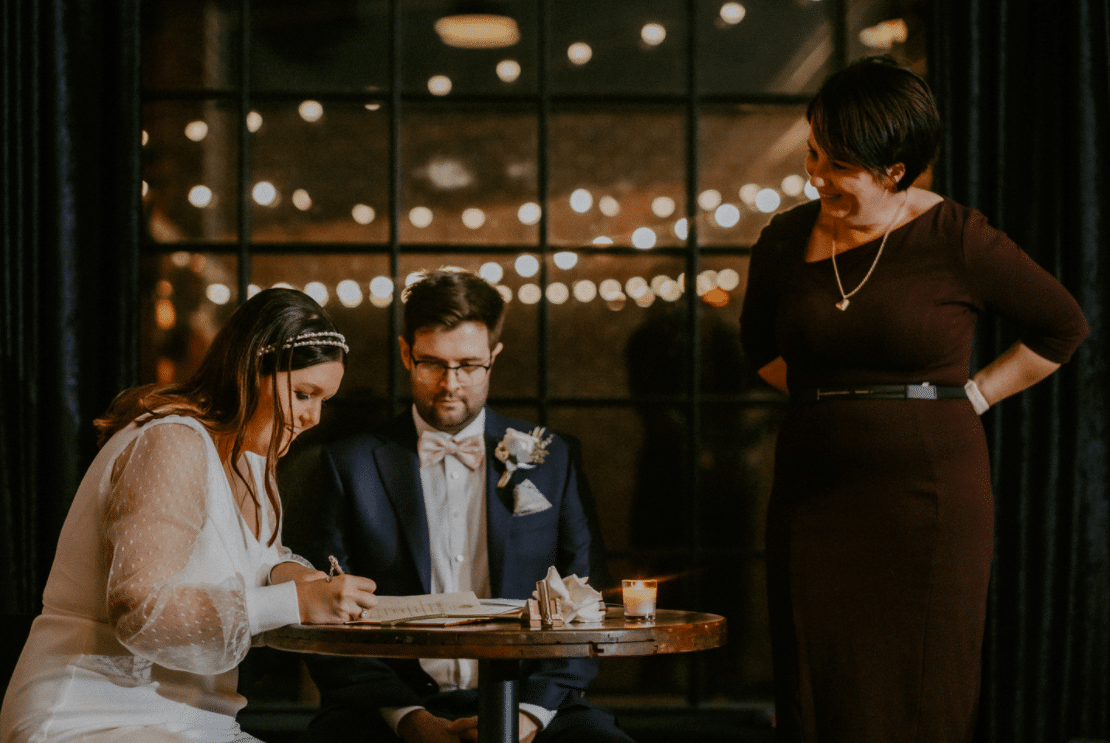 Add Some Style
One of the biggest misconceptions about saving money on your wedding, is to DIY (do-it-yourself) everything. Often, all those little bits and pieces add up and couples can end up spending more than what they would if they went with their venue styling or a professional wedding stylist. Our biggest tip? Do your research and compare, compare, compare! If you have a set idea in mind, look to see how much it would cost for you to source, purchase, and put it all together yourself; as well as the cost to outsource to a stylist. You may just be surprised! For couples on a budget, consider a venue like Factory51 that already oozes charm and doesn't require much in the way of styling. At the other end of the scale, if money's no issue, you may like to order those embossed invitations, have personalised favors, and create an unforgettable floral installation. After all, styling does add to the overall wedding experience.
Curate Your Menu
Food and beverage often make up a significant portion of the wedding budget. Simplify your menu by opting for a family-style meal (like Factory51's Shared Feast) or serving your wedding cake as dessert. Another way you can keep menu costs down is to have an afternoon tea reception, which generally requires less food and can be more affordable. If you have a big love for food and want it to be the hero of your day, then by all means, go all out! From grazing platters and canapes to start, multiple course plated dinners, and a cheeky late-night snack to finish, we're here for it. Scale the beer and wine list according to your budget, and enjoy the merriment.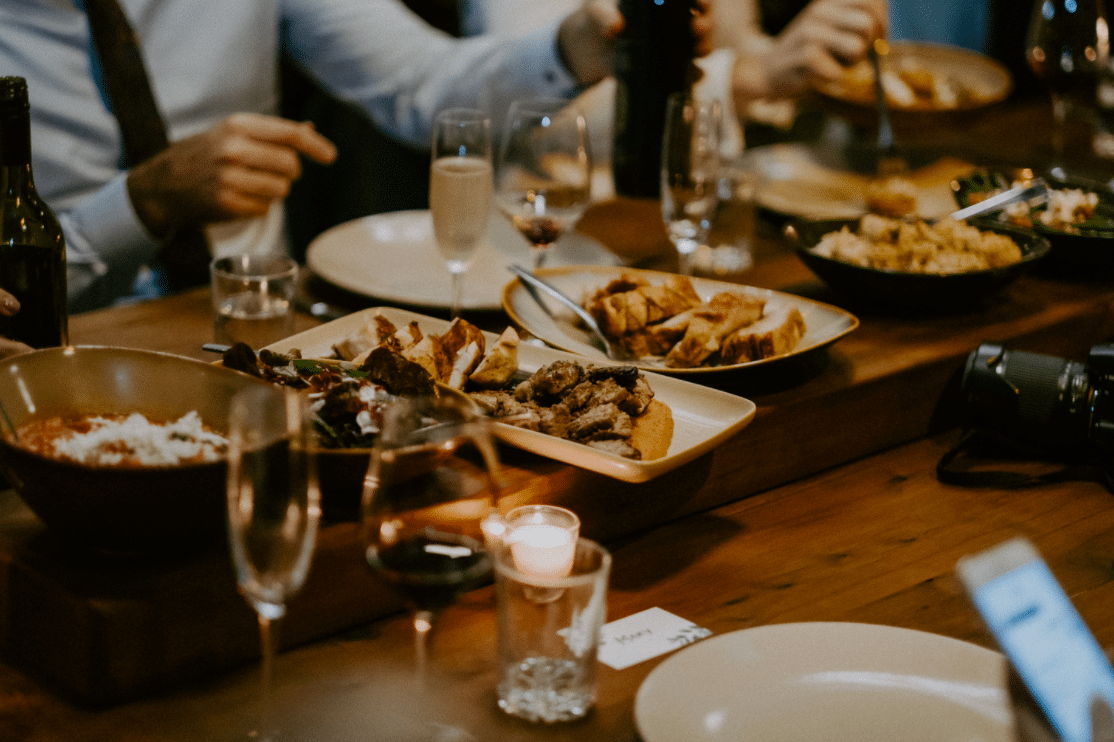 Capture the Memories
Photography and videography certainly help preserve the memories of your special day and give you something to look back on and relive. To stay within your budget, seek out talented and emerging professionals offering competitive rates, or hire either a photographer or videographer solely for the essential parts of your day (ask guests to capture the rest on disposable cameras or their phones). Unless you have a friend or family member with proven photography experience, we recommend leaving this important element to the professionals. For couples with a big budget, we love having both a photographer and videographer capture the day from pre-wedding preparations right through to the final farewell.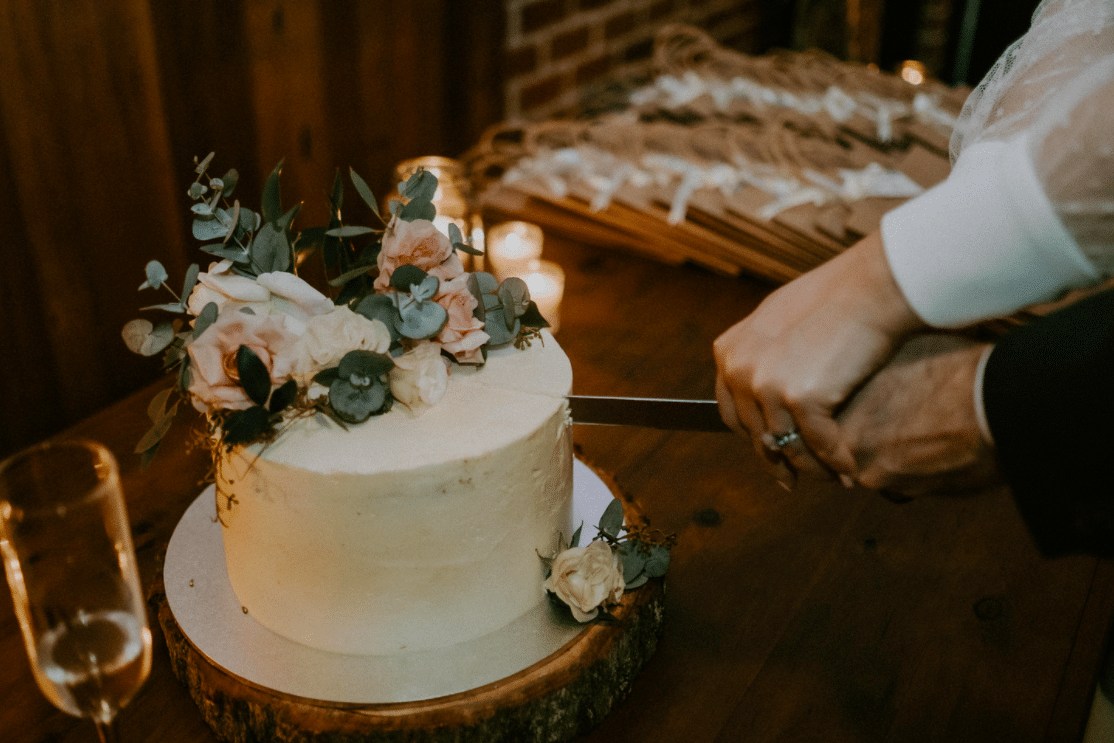 A Priceless Celebration of Love
Regardless of the size of your budget, your wedding day can be a beautiful and memorable celebration of love. By setting realistic expectations, making thoughtful choices, and embracing a little creativity, you can have a wedding that reflects your personality and values. Remember, the most important aspect of any wedding is the love shared between you and your partner, which is priceless. If you'd love us to come on the journey with you, please contact us so we can make a time to show your around our special wedding venue.
Images by Raconteur Photography