THE PSYCHOLOGY BEHIND CORPORATE EVENT ROOM LAYOUTS
When people walk into a room, the floor plan is not likely the first thing on their mind. And yet, corporate event room layouts matters more than you think. Picture this: you attend a networking function, only to find it set up classroom style. Hardly conducive to multiple interactions, right? How about a fundraising dinner held theatre style where guests try balancing plates on their laps? Definitely not ideal. Now these examples may be laughable, but often little thought is given to what floor plan is most appropriate for your corporate event.
You need to consider flow of traffic, number of attendees, size of the room, and the event schedule. It is also beneficial to consider these three aims:
Your seating needs to be fit for purpose – this leads to outcomes such as learning, collaboration, productivity, and/or
Your attendees' focus needs to be directed – that may be towards a stage, screen, speaker, or each other.
You want your guests to feel comfortable – a positive experience will assist the facilitation of event goals.
Productivity is never an accident. It is always the result of a commitment to excellence, intelligent planning, and focused effort.
– Paul J. Meyer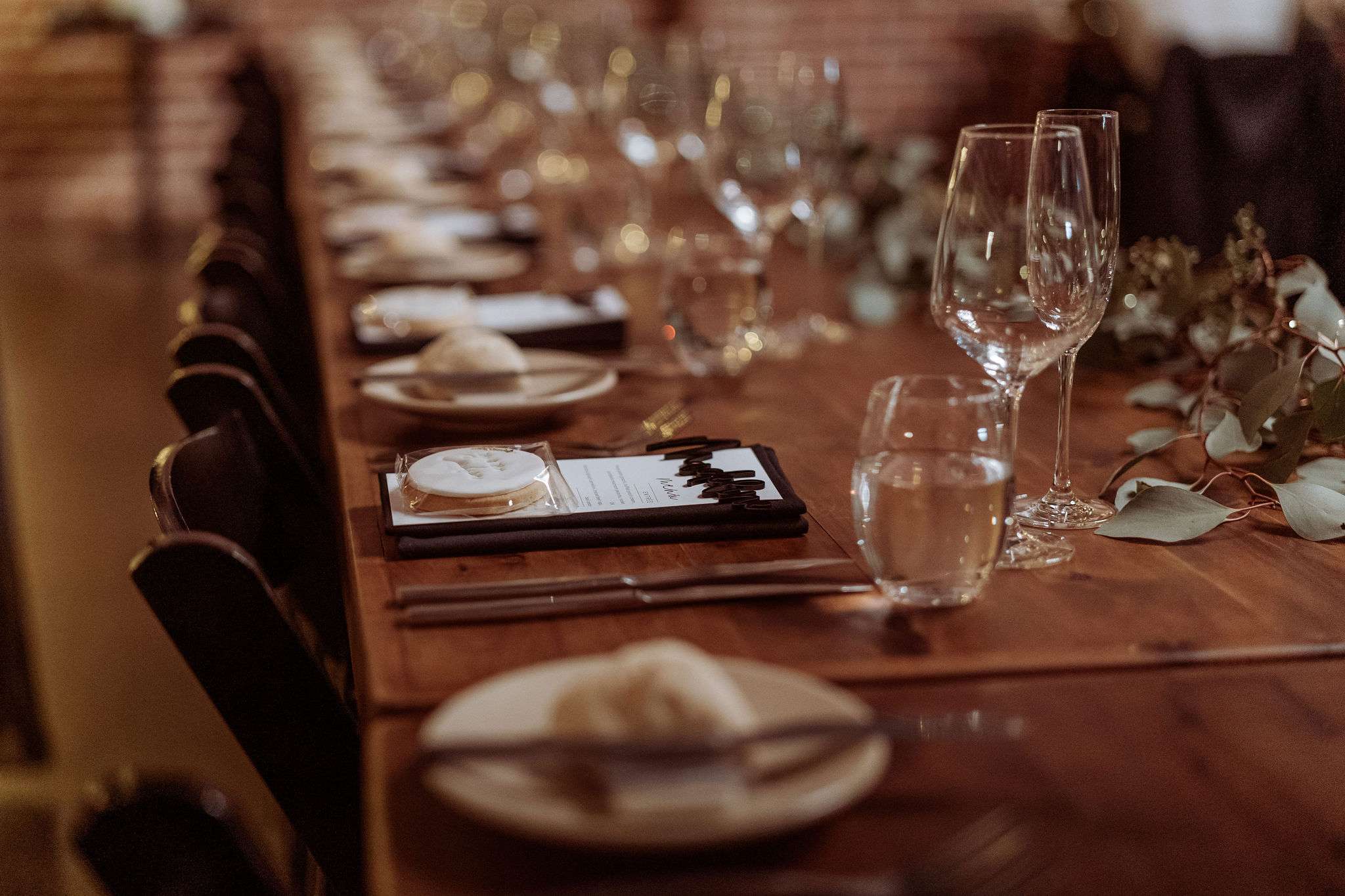 Event planners tend to choose between banquet, cocktail, or theatre set ups, when in reality there are many possible arrangements. Whether you're holding a conference, strategic meeting, training workshop, cocktail party, corporate dinner, or fundraiser, consider the following 13 room layouts:
1. Theatre Style
Theatre or auditorium style seating involves rows of chairs facing the front. Usually a stage, screen, lectern and microphone, or panel set up is the primary focus for attendees. Depending on group size, there may be aisles added in vertically or horizontally for ease of access.
Good for:
Lectures
Presentations
Panel discussions
Press conferences
Award ceremonies
Product demonstrations
2. Classroom Style
Classroom style seating is set similarly to theatre style, with the addition of long trestle tables. This gives guests a surface to work from, take notes, place a coffee cup or snacks. It assists with teamwork and can be used to divide into pairs or groups.
Good for:
Conferences
Short courses
Workshops
Training sessions
Work in pairs
3. Herringbone or Chevron Style
What is herringbone or chevron style seating, you ask? Simply take theatre or classroom style, and angle the rows. Voila. You now have attendees turned towards a single focal point front and centre, with an aisle down the middle. It makes for a slightly more intimate feel, and gives the speaker a better view of the audience.
Good for:
Lectures
Presentations
Training events
Panel discussions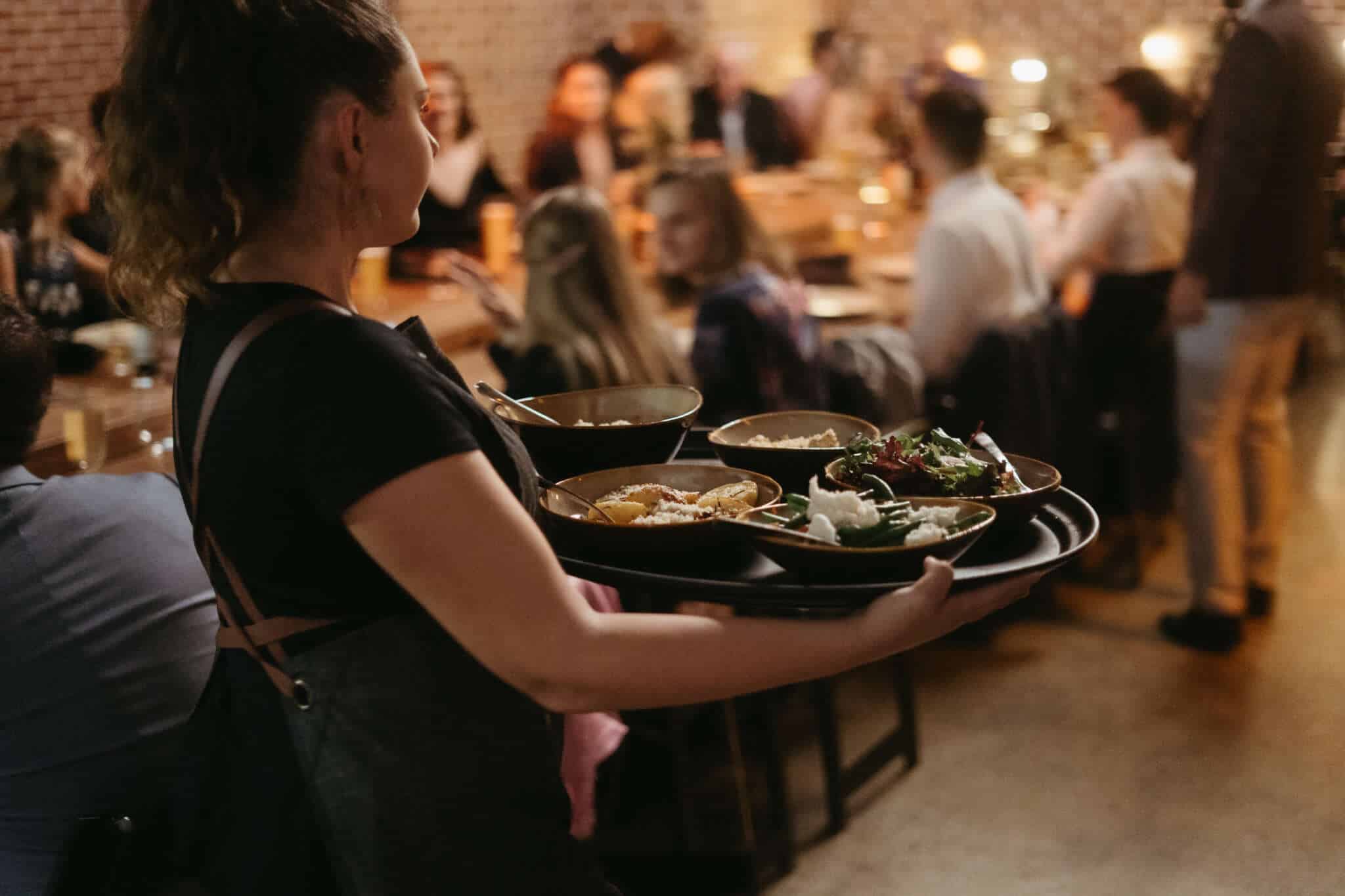 4. Banquet Style
Banquet style has traditionally meant a round or oval table with chairs placed around the entirety of the table. However, it can sometimes refer to long rectangular tables set up for a feast or banquet (see style #6 below), so it's best to clarify with your venue. A round banquet table can fit up to 8-12 guests, depending on the size of the table. If you want to provide your guests with ample space, it is recommended to seat 2 places less than the maximum capacity.
Good for:
Seated meals with minimal speeches or entertainment
5. Cabaret Style
Think banquet style, but open-ended with chairs placed 2/3 of the way around a table. Cabaret style seating is ideal for meals that are accompanied by a number of speeches or entertainers. Tables are left open-ended for the comfort of guests, so that they don't have their backs facing the stage or speaker. It is also recommended to offset alternate rows of tables, to give everyone the best possible view.
Good for:
Full-day packages
Award ceremonies
Seated meals with speeches or entertainment
6. Family or Feast Style
As touched on above, family or feast style is made up of one long table or several rows of long tables. This set up brings a communal atmosphere to the event, and is Factory51's signature seating style. Our shared feast menus work brilliantly placed along risers on our handmade wooden tables. For a small event set up, place a single long table in the centre of the room underneath our giant crystal chandelier for a dramatic effect.
Good for: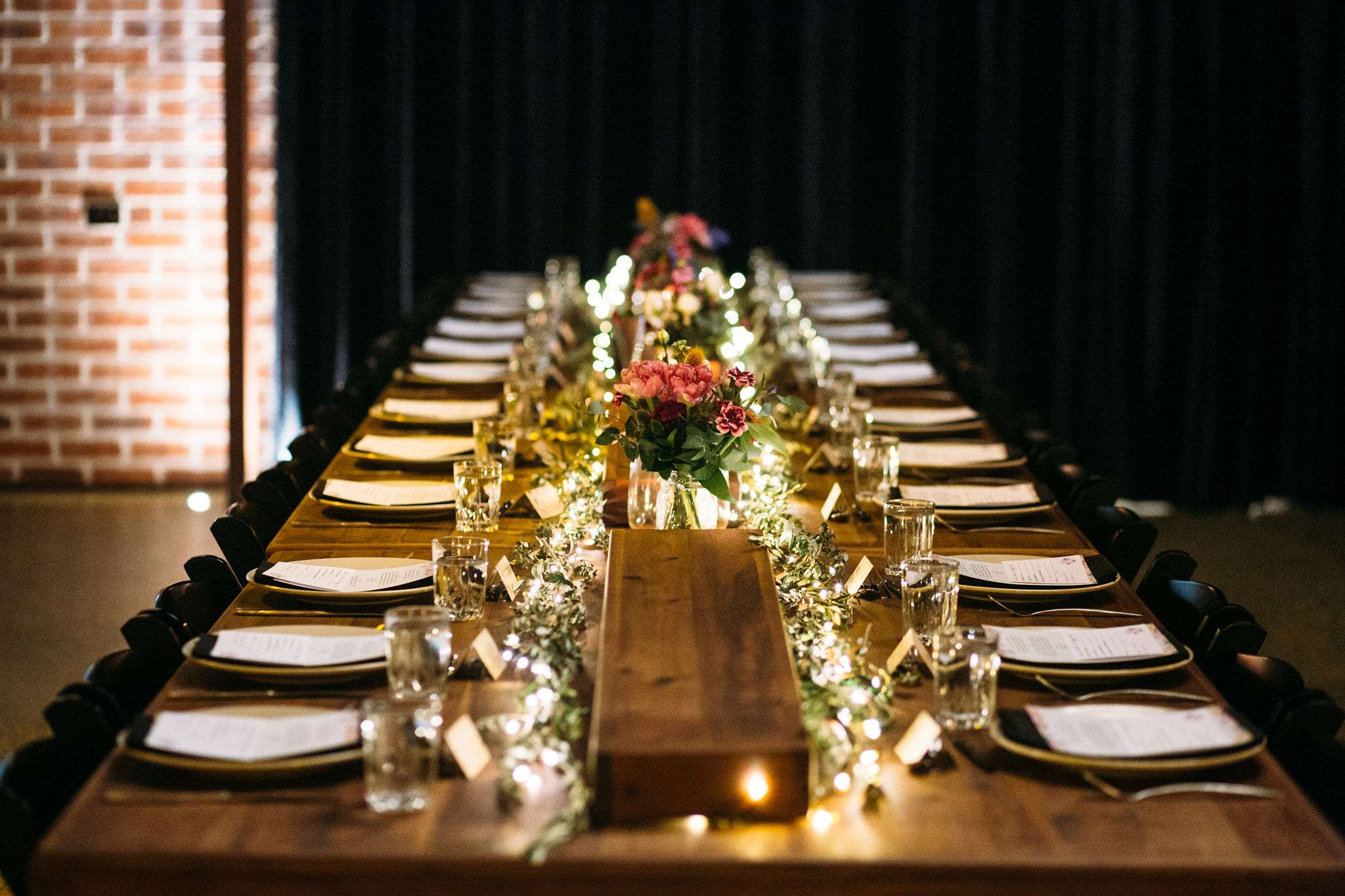 7. Cocktail Style
Cocktail events require guests to be standing for the duration of the event. This style enables movement about the room, greeting one another or networking. High dry bar tables and stools usually make up the cocktail style floor plan, so that guests can gather around them or rest a drink. Scattered seating may also be present to accommodate those unable to stand for long periods of time.
Good for:
8. Boardroom Style
With boardroom style, you'll find chairs positioned around a central long rectangular or oval table with guests facing each other. If visibility of a screen is needed, then the table is best to be set up perpendicular, enabling the best view for the most attendees.
Good for:
Board meetings
Business meetings
Brainstorming sessions
Strategic sessions
Training groups
9. U-Shape Set Up
U-shaped seating is set up exactly like it sounds, in the shape of a 'U'. Sometimes called horseshoe seating, this layout enables everyone in attendance to see and hear each other. The arrangement works well with a central focal point being a screen, whiteboard, flipchart, or speaker at the open-end. Alternatively, an item or product may be displayed on an additional table in the middle of the U-shape for all to see. The rounder the edges of the 'U', the more connected and collaborative the space will appear. If seats need to be assigned in a hierarchical order, then VIPs would take place in the middle at the base of the U-shape, and worked outwards from there.
Good for:
Meetings
Strategic sessions
Small workshops
Training courses
Product demonstrations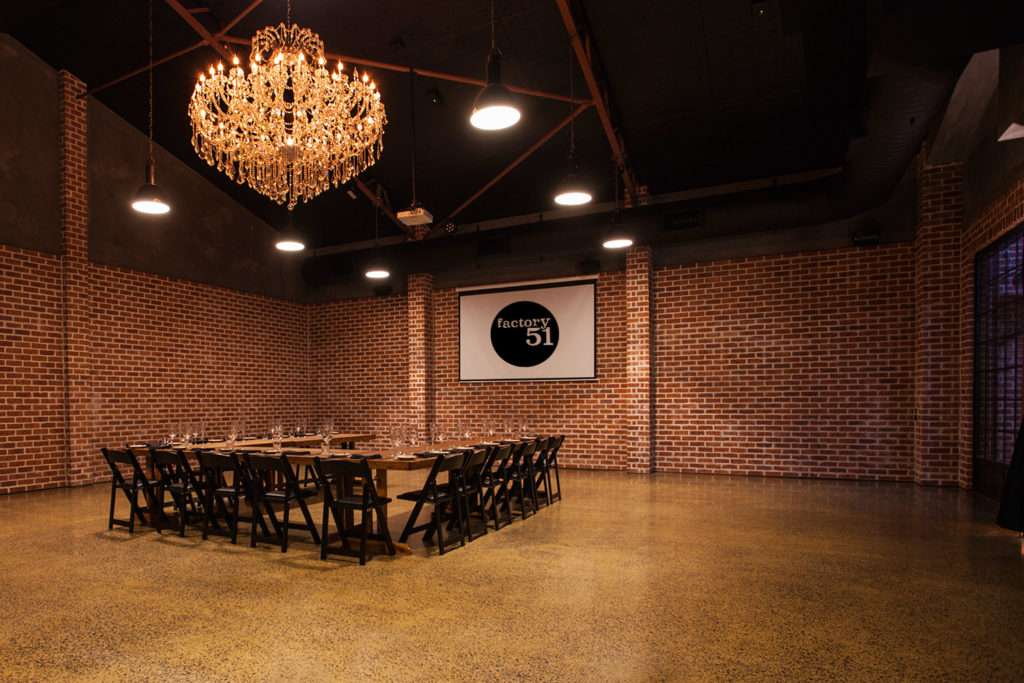 10. Boardroom Set Up
With boardroom style, you'll find chairs positioned around a central long rectangular or oval table with guests facing each other. If visibility of a screen is needed, then the table is best to be set up perpendicular, enabling the best view for the most attendees.
Good for:
Board meetings
Business meetings
Brainstorming sessions
Strategic sessions
Training groups
11. Open Circle
Perhaps the most underrated event set up is that of the open circle. People may shy away from this style as it can feel vulnerable – let's face it, you're probably picturing an AA meeting right now – however for events that require open discussion or sharing, it's extremely useful. The facilitator is best positioned as part of the circle.
Good for:
Facilitated discussion
Team-building
Open-air sharing
Meet and greets
12. Café Style
Café style is made up of smaller tables placed at regular intervals. These tables may only seat 2-4 persons, and allow people to move freely from one table to the next. These may be used in conjunction with a trade show or theatre style set up, where access to tables is desirable; or as a stand-alone room layout to facilitate one-on-one meetings.
Good for:
Networking
Speed dating (in the business sense!)
1:1 meetings
Conference breakout sessions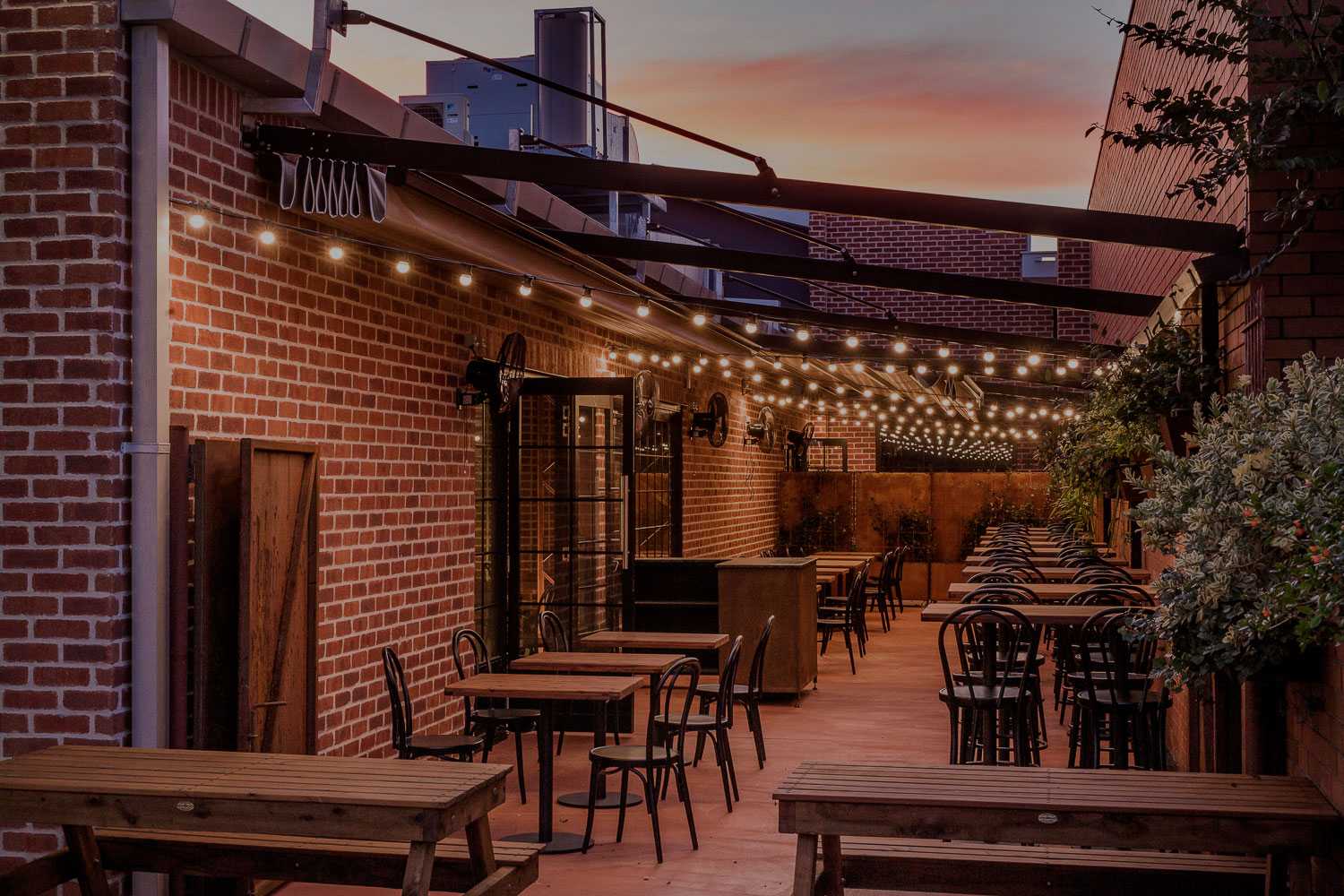 13. Trade Show or Exhibition Set Up
Trade show or exhibition set up is required when you have multiple exhibitors or products needing to be displayed. Typically exhibition booths, or long trestle tables (with or without backboards), are placed around the perimeter of the room or in rows. This enables attendees to view products or connect with exhibitors.
Good for:
Remember, your primary aim should be to achieve your event goals. Select room layouts or seating styles that will best work towards producing the outcomes you want for your corporate event. We invite you to come in for a site inspection of Factory51, and discuss how we can assist your next corporate event. Contact us today.